New devices from LG: Magna and Spirit
A couple of weeks ago, LG announced four new devices for this season. However, none of them is going to replace the G3, as they are aimed at the midrange smartphone's market.
At the Mobile World Congress held these days in Barcelona, the South Korean company has shown all new devices, which include these four terminals: Magna, Spirit, Leon and Joy, and also the last version of the G Flex (the Flex G 2) and their new smartwatch, the Watch Urbane.
The four smartphones will reach the market running Android 5.0 Lollipop, all will feature optional LTE connectivity, and they all maintain the typical style of LG G3. In general, all those devices are expected to reach the market with a price below the $250.
The LG Magna and the Spirit are the two models with the best specifications of the four. Both have slightly curved HD screens, although not as much as the G Flex, and pack a a quad-core processor running at 1.2 GHz, 1 GB RAM, and 8 GB of internal memory.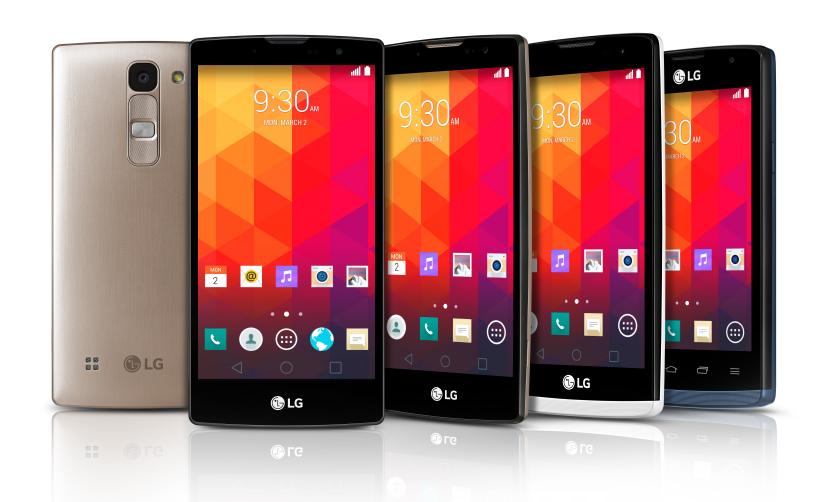 Both devices have the buttons on the back characteristics of the LG G2 and both are available with a plastic finish with metallic look for the LTE version.
The LG Manga is the top model. It has a 5-inch HD display and has an overall dimension of 139.7 x 69.9 x 10.2 mm. It has an 8 MP rear camera and a front of 5 MP one. The battery in this model has 2540 mAh.
The LG Spirit is slightly smaller, with a 4.3-inch screen and a size of 133.3 x 66.1 x 9.9 mm. The front camera is not as good as the Magna's one, with a 1MP sensor, as it comes with two options for the rear camera: 8 to 5 MP sensor respectively, dpending on the market. The battery in the LG Spirit has 2100 mAh, somewhat smaller than in the previous model.
LG also includes a set of features typical usually of the high-end models like the Gesture Shot (which allows to launch a countdown of three seconds with a simple gesture to capture selfies) or Glance View (which allows you to access to certain basic information by a simple vertical gesture on the screen).
These terminals will begin arriving this week at the first markets.
You can find more information at LG.