Hexamob Recovery – recover deleted files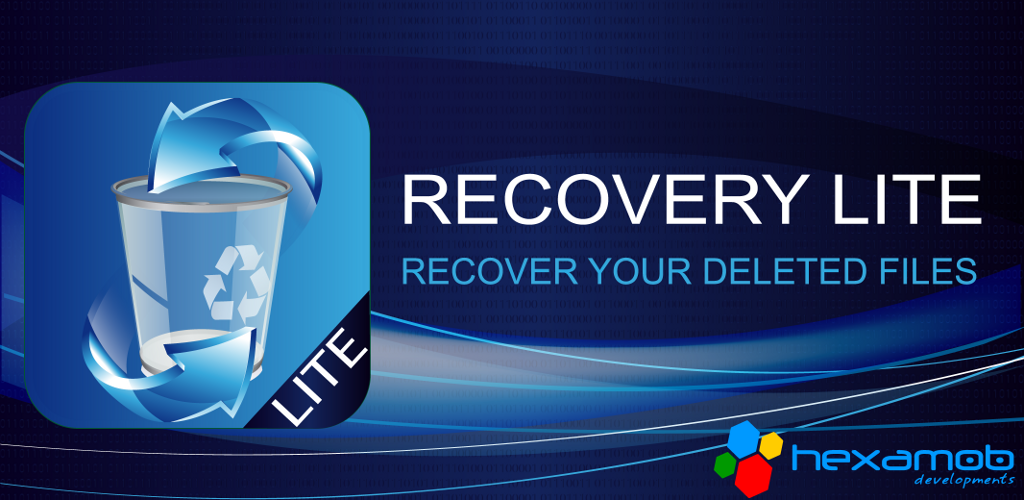 What is Hexamob Recovery Pro?
This application will let you retrieve deleted files on your device in many cases even after formatting the memory. Recovery Hexamob pro is a complex Aydar tool created for the users android operating systems. this app looks for deleted data in the lower levels of the memory with the results of high market recovery. No more losing important photos for you. * RECOVER DELETED FILES YOU'VE LOST ACCIDENTALLY! * HOW TO BE ROOT(superuser) IN YOUR ANDROID DEVICE? Visit
https://hexamob.com
* YOU MUST BE SUPERUSER (ROOT) ON YOUR PHONE! * Support vfat and ext2,ext3,ext4 filesystems. * Support USB storage devices. * This app is a chance to let you retrieve your deleted files * The success will depend on the state of data blocks of the deleted files. Please dont rate negatively. We're only giving you a chance to recover your deleted files but any app can ensure a good recovery. * If you try to recover deleted files from internal memories of tablets and devices like Galaxy Nexus…you have to take into account normally IT SHOULD BE IMPOSIBLE to recover deleted files from these storage devices due to the filesystem type but we're trying to give you a chance with some tricks.
IMPORTANT:
1 -. The deleted file recovery depends on the state of the data blocks of the deleted files. If the system has overwritten data blocks usually never recover these deleted files, as they have corrupted their data blocks. 2 -. Deleted files defragmented are normally very difficult to recover (Video files are usually in this situation).

Get HOW TO ROOT YOUR DEVICE now » If your device doesnt appear in our rooting guide, you can send us an email with the name, model and android version of your smartphone to help you to root it. Due to the large number of users running the pro version, EMAIL SUPPORT WILL ONLY BE AVAILABLE FOR USERS WITH PRO VERSION. What is Rooting on Android?
your device means obtaining "superuser" rights and permissions to your Android's software. With these elevated user privileges, you gain the ability to load custom software (ROM's), install customthemes, increase performance, increase battery life, and the ability to install software that would otherwise cost extra money 
(
ex: WiFi tethering). Rooting is essentially "hacking" your Android device. In the iPhone world, this would be the equivalent to "Jailbreaking" your phone If you want to know the advantages and disadvantages to root your device, you can see our section HOW TO ROOT YOUR DEVICE or this link: http://droidlessons.com/what-is-rooting-on-android-the-advantages-and-disadvantages/
Why deleted files can be not recoverables?
Recovery of deleted files depends on the state of data blocks of the deleted files. If system have overwritten data blocks of your deleted files normally you never will get recovered these deleted files because they have corrupted data blocks. Defragmented deleted files are normally very difficult to recover
I have a problem with my Hexamob Recovery Pro. What should I do?
First check out our FAQ section for a solution. If you cannot find an answer to your question here, please contact our support through the CONTACT US. Please provide as much information about the situation as possible: device model and/or version, device operating system version, which Hexamob Recovery Pro and version you refer to and a detailed description of the issue.
How to use the selective recovery?
This method depends on the filesystem to scan for the deleted files. VFAT filesystem is better to recover deleted files in front of EXT4 filesystem (internal memory of tablets). Normally, recover deleted files from a EXT4 would be impossible due to the structure of the filesystem. However, we are making a lot of combinations of algorithms to get it. You only have to select the source device where the delete file was stored before the deletion and a target device where the recovered files must be saved (if you select /mnt/sdcard as the target folder the recovered files will be aved to /mnt/sdcard/recovered). After select the source and target devices the app will search for deleted files. When you will get a list of deleted files you will be able to select what files do you want to recover. After that, click over "Recovery" button and finally, if the data blocks of these deleted files are correctly the deleted file will be recovered (remember that overwritten data blocks can avoid a success recovery).  You have to take into account that you can try torecover a deleted file taken some minutes ago and maybe it doesnt will be recoverable and deleted files some months ago can be recoverables.  It depends of the state of data blocks in the storage device. Normally, a "young" deleted file is easier to recover in front of an "old" deleted file.
How to use the total recovery?
If selective recovery cant recover your deleted files you can try the total recovery method.  This method is a massive searching method independent of the filesystem to scan.  It can recover many files not recovered by selective recovery but it can full of recovered files your target storage device. You only have to select the source and target folder and then type the filetype or filetypes that you want to search. When you will click over the recovery button the app will search into the data blocks of the deleted files for all files with the headers similar to the filetype you have typed. While performing this total recovery you can go to recovered folder (click over Recovered button) and you can find  what files are being recovered into /mnt/sdcard/recovered/recovered-yyyy-mm-dd-hh-mm-ss. This is the name of the folder made by total recovery and the place where you can find therecovered files. You can back to the total recovery progress cycle screen  and click over stop button if you have found your deleted file or if you think the app is fulling your device.  This method is not a clean method…but a lot of times it can be your solution to recovered your deleted file. After the recovery process you will need to delete the /mnt/sdcard/recovered/recovered-yyyy-mm-dd-hh-mm to free space in your target device).