LG's new devices: Leon and Joy
LG has not yet submitted its flagship. We have to wait a while yet to discover the innovations that bring the expected LG G4.
At Mobile World Congress in Barcelona, LG has brought its latest devices. The new version of G Flex, G Flex 2 was presented at CES in Las Vegas, and his new smart watch, the Watch Urbane.
Also, a couple of weeks the South Korean company announced four new midrange terminals, which can also be seen these days in Barcelona ago. These new devices will imminently market and how they all work with Android 5.0 Lollipop.
The LG Magna is the top model, followed closely by LG Spirit. In descending order, we find the LG LG Leon and Joy, simpler and more affordable than before.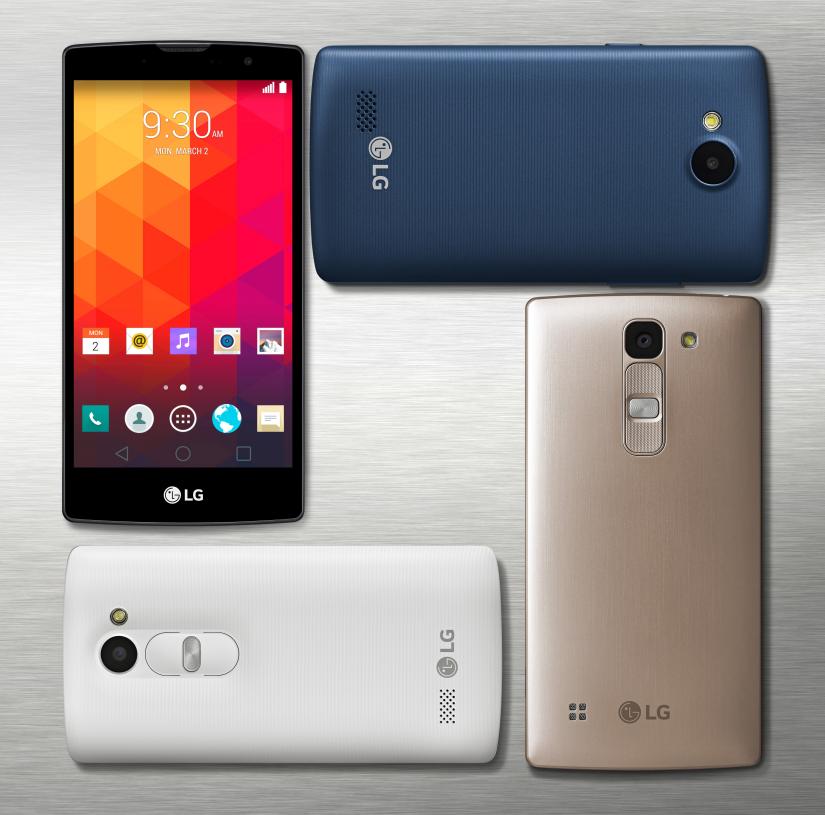 They all share some characteristics, such as removable battery, the latest version of Android and optional LTE connectivity.
The LG Leon is a terminal 4.5-inch FWVGA screen with a resolution of 220 ppi. He wears a quad core processor and 1.2 GHz, 1 GB of RAM and 8 GB of internal memory. The rear camera varies depending on the market, and may be 8 or 5 MP while the front is a VGA.
The battery is 1900 mAh and has a size of 129.9 x 64.9 x 10.9 mm. The LG Leon holds back buttons that first appeared with the LG G2.
The LG Joy is the simplest of the four model. It has a 4-inch WVGA display with a resolution of 223 ppi and runs a 1.2 GHz processor, depending on the market, can be two or four cores. There are also two versions of memory, a model with 8GB of RAM and 4 GB of internal memory and one with 1 GB of RAM and 512 GB of memory.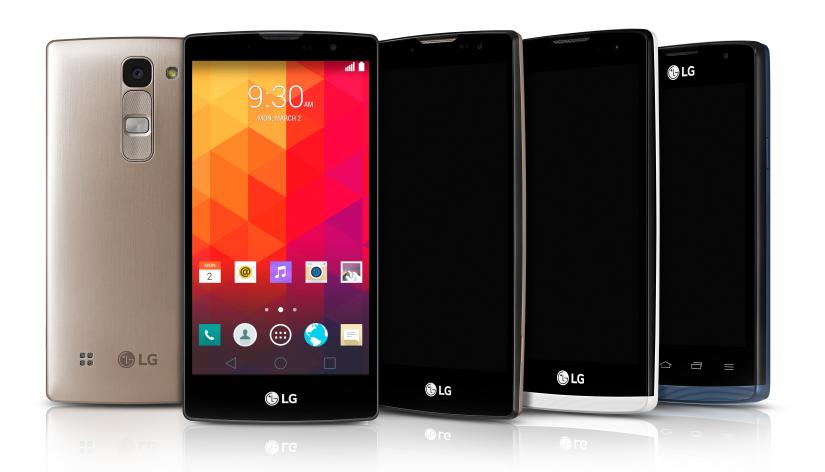 The battery is 1900 mAh, as in Leon, and in this case the dimensions are slightly lower, with 122.7 x 64.0 x 11.9 mm. On the website of LG also indicate that in some markets this model will be released running Android 4.4.4 KitKat, but likely will be updated to the new version.
The LG Joy is the only one of the four models that do not have the characteristic back buttons terminal high gamma LG, and interestingly, includes 4 navigation buttons.
As in the two higher-end models, the Magna and the Spirit, LG has also included in these terminals themselves a series of high-end smartphone features. Among others, highlight the Gesture Shot and Glance View, which facilitate the capture of selfies and allow faster access to basic information.
Along with the LG LG Magna and Spirit, these two terminals will begin arriving at the markets in the imminent future, and hopefully they get to Europe and America in the coming months.
Source: LGnewsroom.