Word, Excel and Powerpoint for Android now available
Microsoft Office, the office suite par excellence, is now available on Android after the success at its launch in IOS, following the release of a version of Office for Android tablets six months ago.
Better late than never, as they say. In this sense, and as happens in iOS, Office for Android consists of Work, Excel and Powerpoint, three applications fully adapted for use in smartphone devices and tablets, and, of course, they are available to download for free.
Office for Android came in February with an adapted version for tablets on the Google operating system with a preview version of mobile terminals that is now reaching the Google Play. The most interesting part is that the Office applications for Android has the same features and performance that the apps for iOS, something that is appreciated for the user to use both operating systems on a daily basis (or working with people with a different operating system than ours).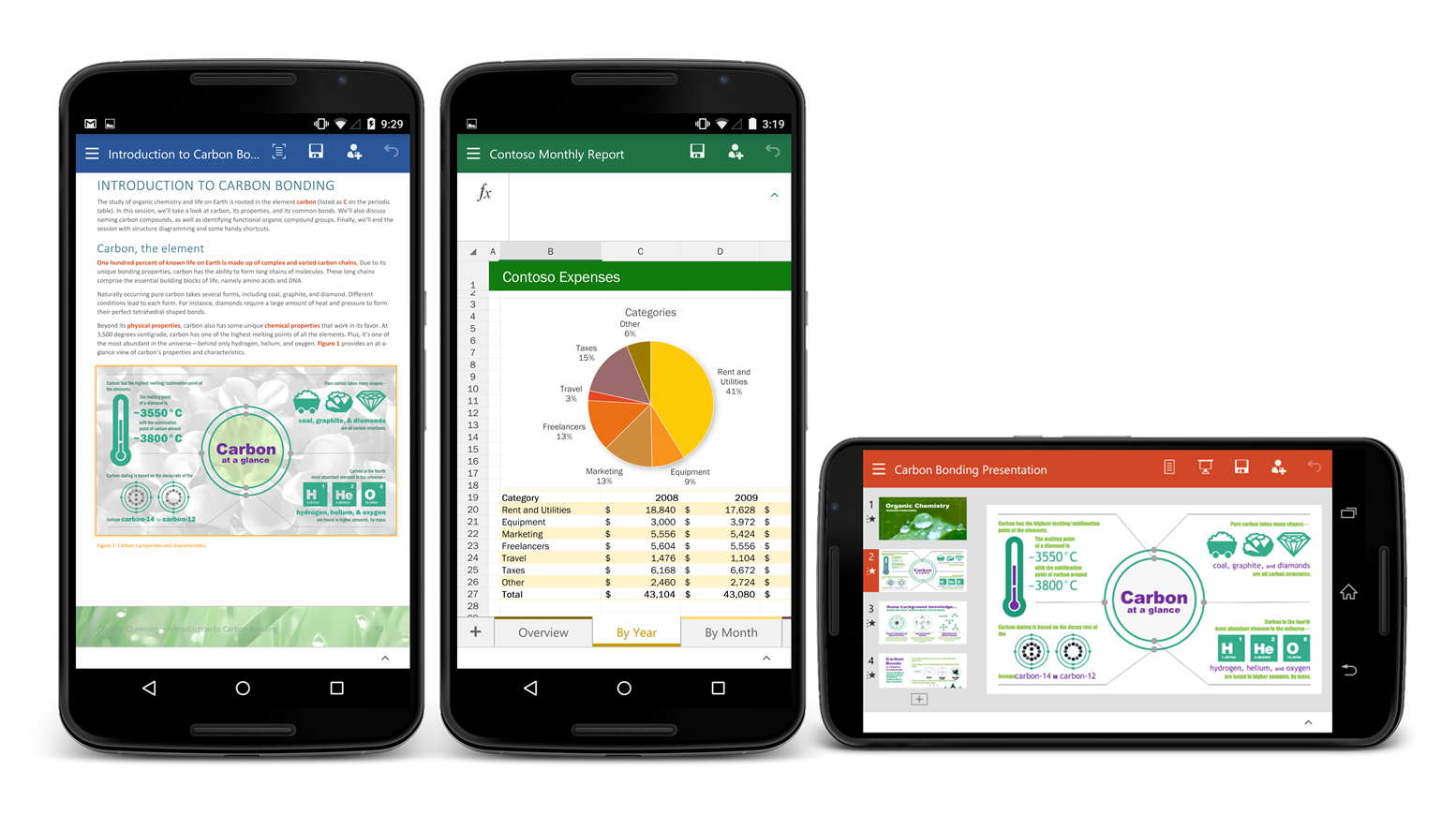 As expected, each application is specifically designed to make use of them from smartphones and hence controls have been placed specifically on a place that is easily accessible if you are handing the terminal with one hand. As a novelty, the company has decided to launch each application suite separately and therefore, users can also find Word, Excel and PowerPoint each independently.
The main functions of Office for iOS are completely free and downloadable, but in case that we have an Office 365 account to unlock the desktop like special features, although more focused on accounts and corporate users. The apps are independent and can be downloaded through Google Play.
Word, Excel and Powerpoint for Android now available