Turing Phone, the most resilient and secure Android smartphone
Syl Chao, president of Turing Robotic Industries, seems to have very clear ideas. This manager is the head of the new Turing Phone, a smartphone equipped with a 5.5-inch screen with full HD resolution, Android 5.1 Lollipop, Snapdragon 801 SoC at 2.5 GHz, 3 GB of RAM and 16 gigabytes of internal storage. Like so many others. Even for connectivity or cameras, 13 and 8 megapixels, there is a distance from what we have seen in many other mobile phones now.
This is a device that comes to try to become the Android smartphone more secure and resilient of the market based on Android and, according to the manufacturer, ensuring maximum privacy for its users. No surprise presentation of a smartphone like this, because Silent Circle with Blackphone had already shown that there is room in the market for ultra-secure terminals, especially after spying scandals involving such important agencies such as the NSA.
What seems to make this proposal different from the design and the material used is in the manufacture of its casing: the liquidmorphium. And, according to Chao, this alloy of copper, zirconium, aluminum, nickel and silver provides a superior structural strength than steel or titanium, so, on paper, it seems to be a nearly indestructible smartphone. But this is not all. In addition, it also ensures that you have a system of impenetrable security.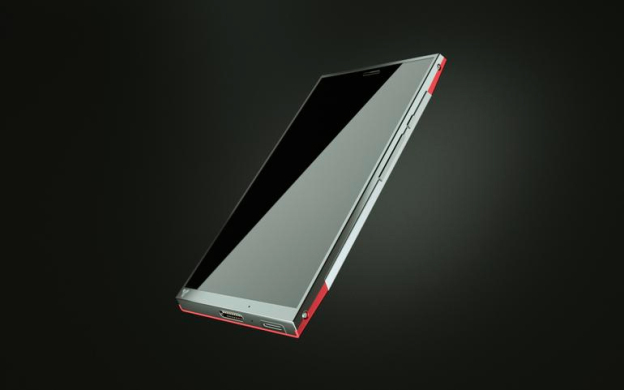 The president of Turing Robotic also said that Turing Phone housings withstand more than steel, making your terminal the best accessory for Iron Man himself. In addition to power, the phone has high-tech security which will provide the user with a unique key to access the encrypted content.
So, in short, we will wait to see when it will be release to feel what the Asian company has opted for with Turing Phone, an indestructible phone that bases its strength in the housing material, called liquidmorphium, an alloy of copper, nickel, silver, aluminum and zirconium, stronger than steel or titanium.
Turing Phone, the most resilient and secure Android smartphone