The new LG Nexus would premiere Android Pay
As we approach the possible release date, more and more rumors arise about new Nexus devices. We have already seen what could be the specifications manufactured by LG and Huawei. Because yes, this year is likely to see two Nexus on two different screen sizes to satisfy all users.
Autumn is the year season where we see a new Nexus launched by Google. Many Android lovers are looking forward to this moment since these terminals are those offered by Google to experience what you should have with Android. Something like the 'ideal of Android'. Not to mention the support for updates to Android Lollipop that terminal as the Nexus 4 had.
The new rumor that now plagues the Nexus range is that the terminal manufactured by LG, ie a new release, the Nexus 5, this fall would come with Android Pay, the payment system of Google by the NFC, with which the device can simulate being a credit card and make payments at establishments equipped with this technology.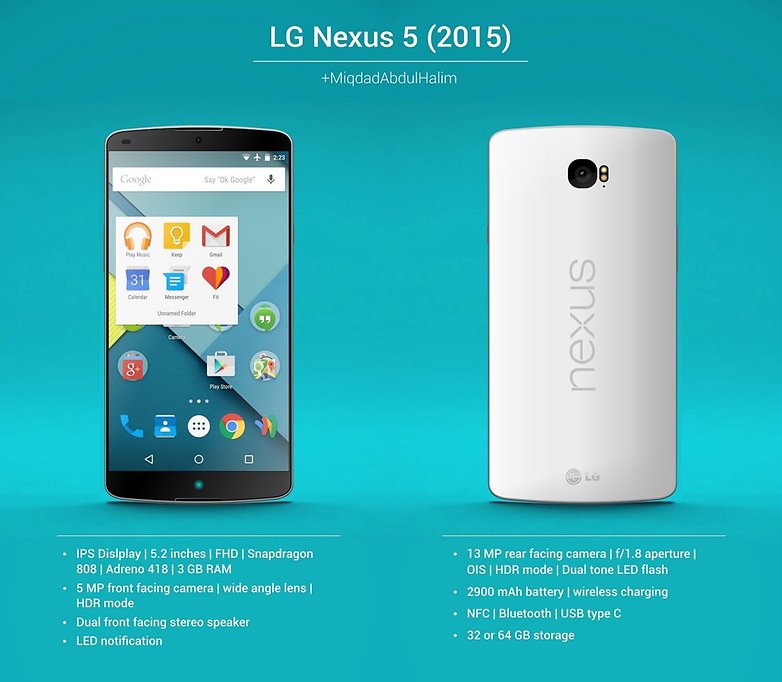 Enter the payment system via mobile makes it almost mandatory that the terminal count a fingerprint sensor to improve security. LG will be developing the fingerprint sensor for the new Nexus and not for its flagship this year. Requirements of Google? If we have a Nexus 5 manufactured by LG with Android Pay by default and fingerprint sensor will be all good news.
No doubt that Android Pay is the 'standardize' way mobile payments and a direct attack on Samsung Pay and especially against Apple Pay. Android Pay with the help of other brands can implement mobile payments and may reach a wider audience.
The new LG Nexus would premiere Android Pay