Release date and details of Blackberry Priv with Android now available
Although we have seen its design already, few weeks ago at a video of Carphone Warehouse left little to the imagination, but there was no official list of features, price and the final launch of the Blackberry Priv then, the first smartphone with Android developed by the Canadian firm that now we know will come next November 16.
Because there is nothing that escapes the watchful eye of the Internet. Blackberry has withdrawn the official site of the Blackberry Priv in which we could already see the official list of equipment features and price and release date that will be in its home country, Canada, but has not done so fast enough to leave no evidence.
The Blackberry Priv addition to Android 5.1 Lollipop will be the main novelty to the brand, with a 5.4 inch screen that reaches a QHD resolution (2560 x 1440) with 540 dots per inch density. Snapdragon 808, the hexa-core up to 2 GHz that has given such good results in other terminals as the LG G4, accompanied by 3 GB of RAM is also confirmed. In the section of the camera we see a 18-megapixel sensor capable of recording video in 4K at 30 fps which integrates optical image stabilization and phase detection autofocus with a front camera of 4 megapixels. Device is completed with 3410 mAh battery capable of offering, according to the company, an impressive range of 22.5 hours of use.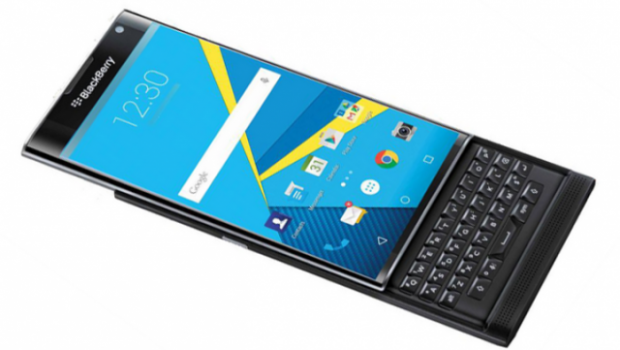 Upon discovering the information had also opened the possibility to book the smartphone and is expected from tomorrow October 23 that sales of the Blackberry Priv would start, but would reach the hands of users on November 16, in Canada at least for now. Prices vary from country to country in North America, as in the US it can be purchased for $750 while its northern neighbor, Canada, which is also the home country of the company, can be purchased for 949 Canadian dollars.
In addition to these benefits, it is already known the peculiar design that combines a curved touch screen, the style of the Edge of Samsung, with a sliding system that hides a physical keyboard -it is not mandatory to use, as also you can write with the virtual screen-. This, together with the presence of Android marks a new stage in which Blackberry wants to unite the best of its tradition climbing to the wave of a time that had passed like a steamroller as it was, at the time, the leading brand in the smartphone market.
Release date and details of Blackberry Priv with Android now available