BlackBerry with Android is official for this year, Blackberry Priv
For years we have heard thousand comments on the need for BlackBerry handsets being launched regardless of their own and iconic operating system in favor of Android that has already proven to work in the market, until finally have do it. Their next device will adopt Android operating system, plus we confirmed the name: BlackBerry Priv.
With this small confirmation, which incidentally was impossible to hold because of the large number of leaks, BlackBerry will try to makeup results as it was saved from the usual defeatist headlines crucify the company and changed the conversation showing a glimmer of hope. BlackBerry is not dead (yet again), they finally bet on what the market demands.
As mentioned, the confirmation of the existence of the first BlackBerry with Android was more a strategy to calm the waters (and shareholders), than a real announcement. There are still many things to know about this device, but everything that has been leaked, which met under the codename BlackBerry Venice, gives us a good overview of what they are preparing in Canada.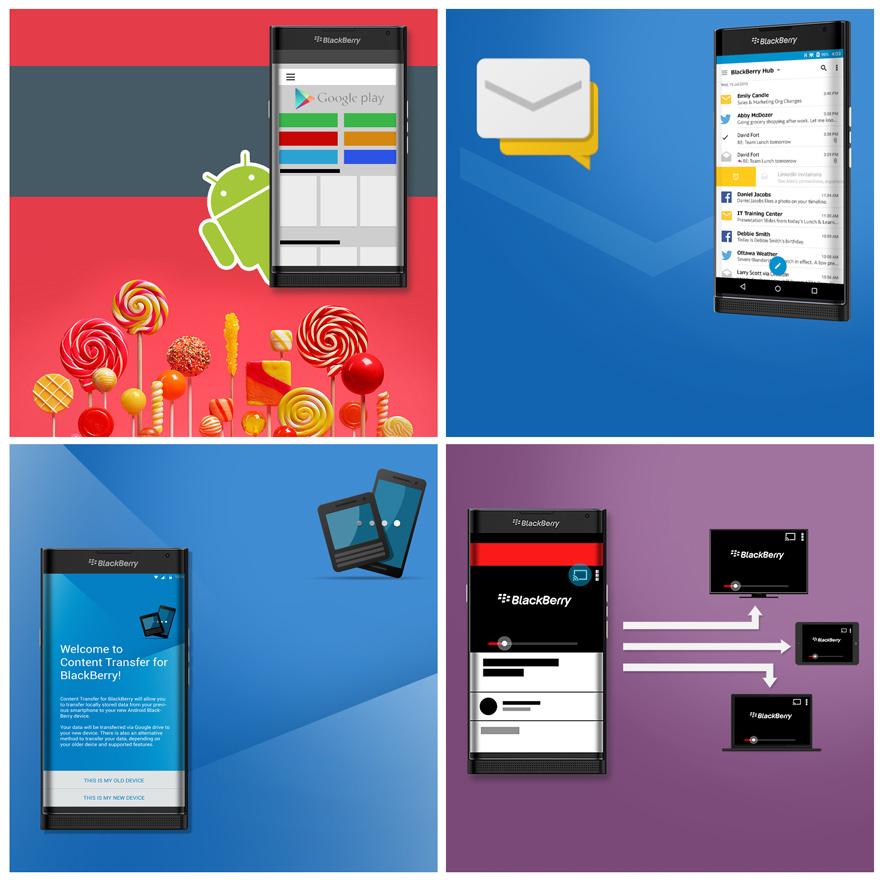 Right now there are only two mobile phone manufacturers making money with this division: Apple and Samsung. Adopting Android works in terms of sales, but it is only one company making profitable. The rest simply not: HTC, LG, Sony, Huawei, ZTE, … Everyone, even if they have a positive quarter, with annual results it means 0 profit or loss in their mobile division.
BlackBerry Priv will be the first Android terminal of the Canadian company, which fits with all filtered images we had seen so far. For some reason, BlackBerry believe that this is a good solution for their situation, delicate on the other hand. At least they have a good differentiation factor: their physical keyboards, whose supporters don't have in Android yet.
BlackBerry with Android is official for this year, Blackberry Priv