Picture in Picture also for Google Play Movies (Android O)
As Android O continues to evolve, there are more and more Google Apps that are starting to support Picture-in-Picture (PiP) mode, and among them there is also Google Play Movies.
The latest version of Google Play Movies (v3.26.5), in fact, introduces the ability to take advantage of this view mode on devices that run the Developer Preview of Android O.
Several months before the official release of Android O, developers have all the time to adapt their applications. But Google does not seem to want to wait all this time and had already started releasing updated versions of YouTube (before Google Play Movies), both compatible with the Picture in Picture on Android O Developer Preview.
Obviously, this feature is still in development and certainly can not miss bugs or errors but, as optimization works are over, Google Play Movies will be more enjoyable. In fact, Google also started gradual deployment of a new update for its Duo app that, with version 11.0, introduced this new and exciting feature.
Thanks to PiP mode, you can transfer video playback to a small window in one corner, and continue to use the app to do more. The window with the video can be moved to the various angles of the screen according to your needs.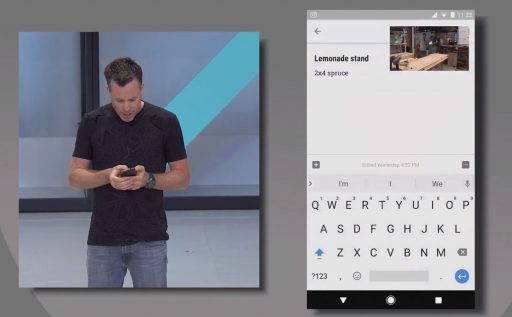 Unlike what happens on YouTube, Picture in Picture mode can not be activated by holding down the Home button while a video is playing and you need to enter a code in the navigation bar to activate a shortcut. Google has started gradual deployment of a new update for its Duo app that, with version 11.0, introduces a new and exciting feature
However, Google Play Movies support of PiP is currently very limited and experimental. In addition, the interface for managing controls is still very elementary and confusing, an obvious sign of how this is just a transient test phase, waiting to introduce full compatibility with PiP during the upcoming updates.