Nokia 3, 5 and 6 will be updated to Android O
When you buy a smartphone, everyone has its own priorities. There are those who prefer a top camera, who instead wants a generous battery, quality/price ratio or anything related to the specs.
However, many people choose their new smartphone based on software updates. Having an up-to-date cell phone allows you to have all the latest software news and some system stability (including security patches).
The Android world is a jungle. Everytime Google releases a new version of the operating system, various brands must adapt their own software to it, especially their user interface, and finally, after all that, the user can receive the update. Result? Before receiving the new update, several months pass, increasing fragmentation.
That's why, since Nokia has become part of the smartphone segment with Android, has made it clear that updates for the company are crucial and promised even one per month (security patches).
This time HMD Global (owner of Nokia) goes even further: its Nokia 3, 5 and 6 will be updated to Android O, the next release of the OS, still in Developer Preview version (i.e. beta version).
The news is surprising if we consider them to be a low-end or mid-low devices, but it is definitely a stimulus for those who have decided to buy a Nokia smartphone now.
Nokia 3, 5 and 6 in Europe at the end of June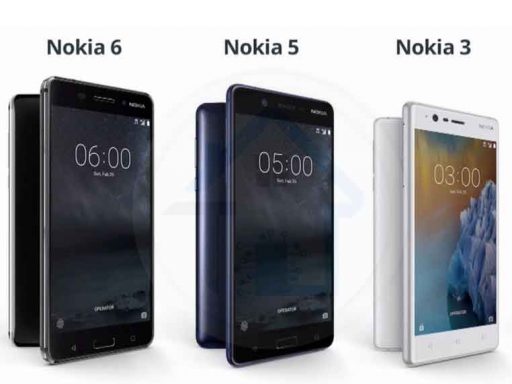 The wait seems to have almost come to an end. The new Nokia 3, 5 and 6 should arrive all over the world, and also in Europe, by the end of June. The announcement comes directly from Nokia that through Twitter launches this important promise. Indeed, the launch of new Android phones in the new era of the Finnish house was waiting a bit too long but eventually it seems that Nokia's return to smartphone shops has almost come.
Its first true smart products will therefore go on sale midyear, even though an exact date has not yet been communicated. Among the three models that will be available, the most interesting is definitely the Nokia 6, which is a mid-range smartphone with discrete technical specifications that is being appreciated in China where it was launched some months ago now.