Motorola will renew its smartwatch with two different models
We can not deny that the smartwatch that has Motorola, the Moto 360, is one of the best alternatives in design, functionality and build quality. The truth is that after a few months the market can expect an imminent renewal to improve their shortcomings and position again, if it is not yet, as the best option to choose if you want to look smartwatch Android on your wrist.
Months ago rumor mill began to generate in the network. The successor to the current Moto 360 was on its way, and met even its code name, Smelt. Then it leaked a supposed low quality image showing the possible design, but after the rumor has not known anything at all and could well deny. The leaks resurface and point to a new target by Motorola. If we follow the information in AndroidPolice, the long-awaited successor to the Motorola Moto 360 may come in two variants.
A recent video posted on the official Twitter of Motorola, that minutes later was removed without a trace, mentioned some new features that could be implemented on a smartwatch of the firm, but showing a new aspect ever seen and with Google Now as a set added to the functionality.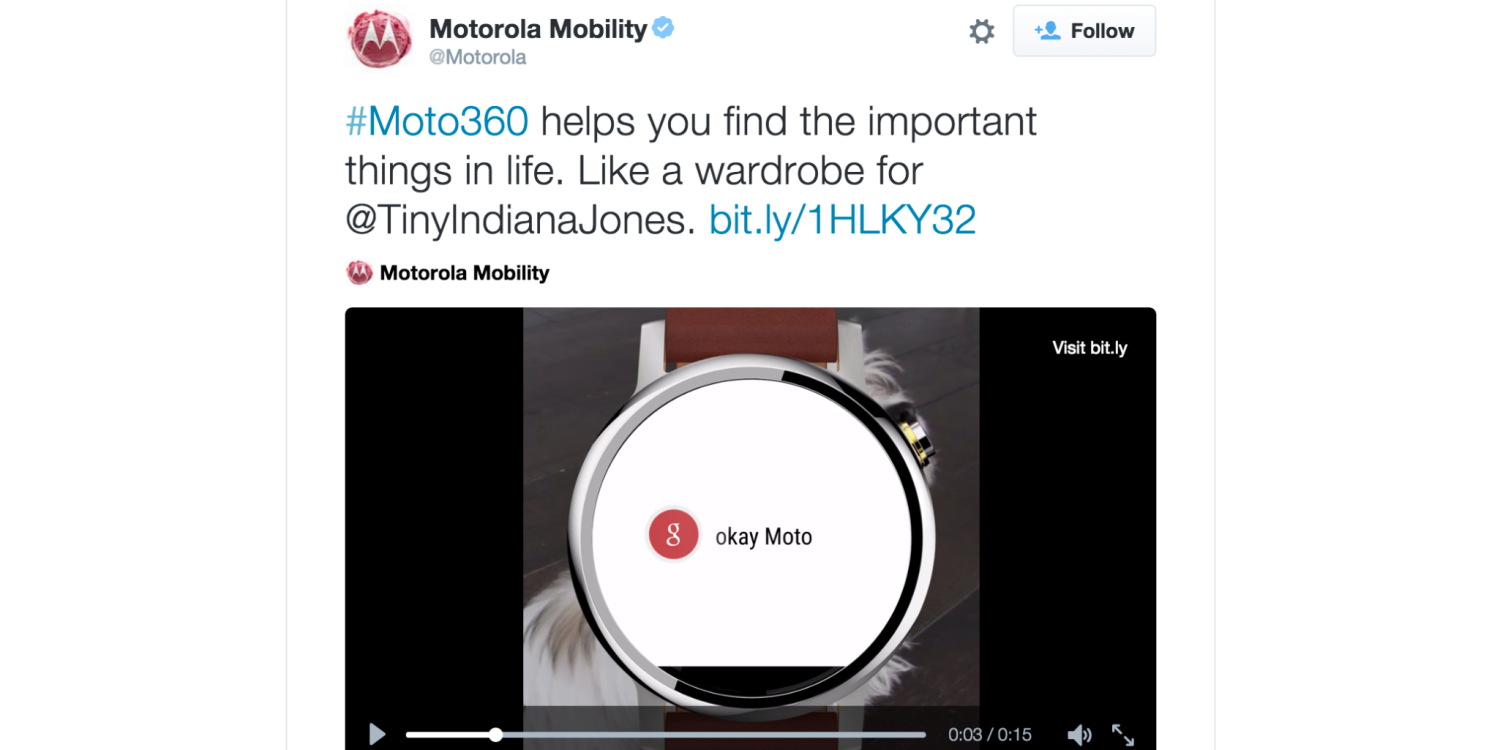 Following the trail of these new rumors, now shares with speech recognition would be a key point in some of the upcoming features of the watch. Its appearance, plus new look side switch position is maintained even with more discrete linker and should allow replacement straps easier.
In addition, you may not get one, because we would enjoy two options: Moto 360S model and Moto 360L. We do not know if, in addition to the specifications, size applied too. However, it could with a smaller battery, and thus reduce its size, or more autonomy and Status quo so. Hopefully in the next IFA in Berlin we have the pleasure to meet them in person and of course, to get in our hands and draw our own conclusions in the absence of further details that might get in the coming days or weeks.
Motorola will renew its smartwatch with two different models