Root Motorola Moto 360
REVIEW Motorola Moto 360
Motorola Moto 360 is one of the first Smartwatches OS Android-based designed specifically for smartphones. It goes on sale in summer 2014 and for now the company has only given some small details about its latest model.
Processor:
Qualcomm Snapdragon.
Snapdragon is the platform for smartphones, tablet, smartbook devices and smartwatches created by mobile technology company Qualcomm. At the moment we don't know what wave amplitude (GHz) or which core it will have, so it's still unknown (Million Instructions Per Second).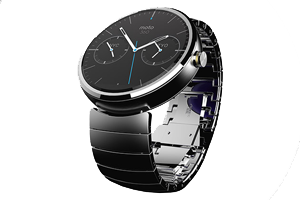 Display:
OLED screen and protected with sapphire crystal. Many watches have this type of display to watch, although it is a little more expensive property. This means that the Motorola Moto 360 will have the typical appearance of clock to which we are accustomed.
Storage:
Unknown
Storage memory is what is called PC hard drive. In this case we don't know what capacity it will have because at the moment this feature hasn't been detailed.
RAM:
Unknown
In RAM are loaded all the instructions that processor executes, so the more GB you have the better. In this case we don't know what capacity it will have because at the moment this feature hasn't been detailed.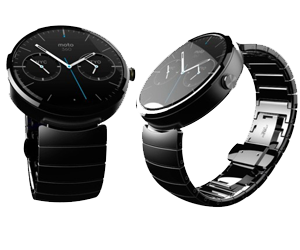 Camera:
It doesn't have camera.
Connectivity:
Unknown.
It is known that it will feature Wi-Fi, but for now they haven't given details on all types of connections supported.
In addition to these features, it has been known that the Motorola Moto 360 is water resistant and splash, we don't know what battery will have, but chargin will be magnetic induction wireless and it has the OS Google Android Wear with Google Now functionality integrated, the intelligent personal assistant developed by Google for mobile.
In short, If you love watches, you like to collect them, or you want to use it in an exam not being noticed, this is definitely a good smartwatch to add to your collection, as it is quite obvious that it's a natural evolution of watches. However if you are interested in its functionality or curiosity moves you, for many advances it has, the price that is supposed to go on sale and so, offers no comparison with smartphones that let you tell the time and also respond to text messages.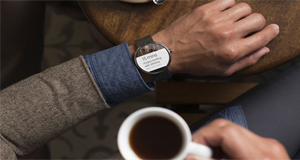 Rooting steps for Motorola Moto 360
Turn off the watch.
Press and hold the power button until you feel a third vibration from the watch, the screen displays a message saying "Bootloader version…".
Connect the JIG to the watch and make sure it does not accidentally move.
Connect the USB cable to the computer. The screen will display "Transfer Mode: USB connected…".
Launch a terminal session on the PC and run the prompt:
fastboot boot boot.img
When the device has finished rebooting, you can enter an ADB shell session and type "SU", which should display "root@minnow" in the prompt.
Download

Check if your Motorola Moto 360 is rooted correctly using our app "How to ROOT".
Download Android USB Drivers app

Download sources
---
Remember, you must ROOT your Android device at your own risk.
Other important informations to read before rooting
Source
Legal conditions
Hexamob is not responsible for any damages caused directly or indirectly by a rooting method. Any action for rooting your device is done it only under your responsibility.
We recommend that you read all the instructions related to each root method and follow them step by step as indicated by the developers. If you have any question or need support, on every page there are links to the developers of each method.
Android rooting method Motorola Moto 360