How Android O will solve some security problems
Although still lacking a reliable release date, Android O has begun to reveal itself in some of its facets. The subject of today's news is, however, the part about the security and enhancement of the security systems, now finally will be able to solve a serious problems present in previous versions.
Security problems are one of the biggest issues for the new technologies. Malware appears and disappears not being noticed, and users face vulnerabilities even when using or downloading apps from the Play Store. However, Google could be solving, at least, part of the problem.
Between the several novelties that will be introduced by Android O, we will see the end of the SYSTEM_ALERT_WINDOW permission that allows applications to show content over other windows and is triggered by default.
The nature of the application posed a serious risk if accidentally was used by a malicious app. Despite Google's attempts to resolve at least part of the phenomenon, many Marshmallow and Nougat devices are vulnerable still today.
Hackers have in fact succeeded in bypassing or evading the security systems developed by the developers in a short time. Over the last few months, more than 74% of ransomware and 57% of adware have exploited this flaw to infect numerous completely unsecure users.
Security problems: Android O and permissions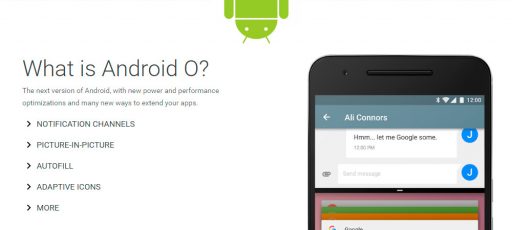 To solve this problem, Android O will first introduce "TYPE_APPLICATION_OVERLAY" permission to adjust the appearance of windows overlapping the system critical screens. Although this does not imply a total elimination of the problem, the implementation of increasingly restrictive measures should considerably increase the invulability of these attacks.
For this reason, Android O should drastically reduce the number of ransomware and adware that sometimes exploit accidental permissions and find a legal way to steal all the private information of users while they have no idea of what's happening in their smartphones. Remember that Android O is in developing process and you can already use the Developer Preview 2 and check how it works now. But, at the same time, don't forget it is an unstable version of the operating system, so don't install it in your smartphone if you are not totally sure about it.