Android M Developer Preview 3 is available, the latest step to get Android 6.0 Marshmallow
After much speculation, we know that Android 6.0 Marshmallow is the official name for the new version of Android. But we also have another news: An update of what we were already testing a few months ago based on previews, which until now were two, and say so far, because we have among us Android M Developer Preview 3, or what is the same, the last prior before Android 6.0 Marshmallow.
This final version of Android M Developer Preview also includes the official Android 6.0 SDK, an SDK that can already be downloaded from the SDK Manager with the latest APIs and tools. Android M Developer Preview 3 supports the Google Nexus 6, Google Nexus 9, Google Nexus 5 and Google Nexus Player, and can install it in two different ways. If you already have a preview of Android M running on your device, the update OTA -Over-the-air- should arrive within hours or days automatically, and simply have to accept when we give notice leap.
Among the many changes that will bring Android 6.0 Marshmallow regarding Android 5.0 Lollipop is the boot animation, that how could it be otherwise, returns to undergo a facelift.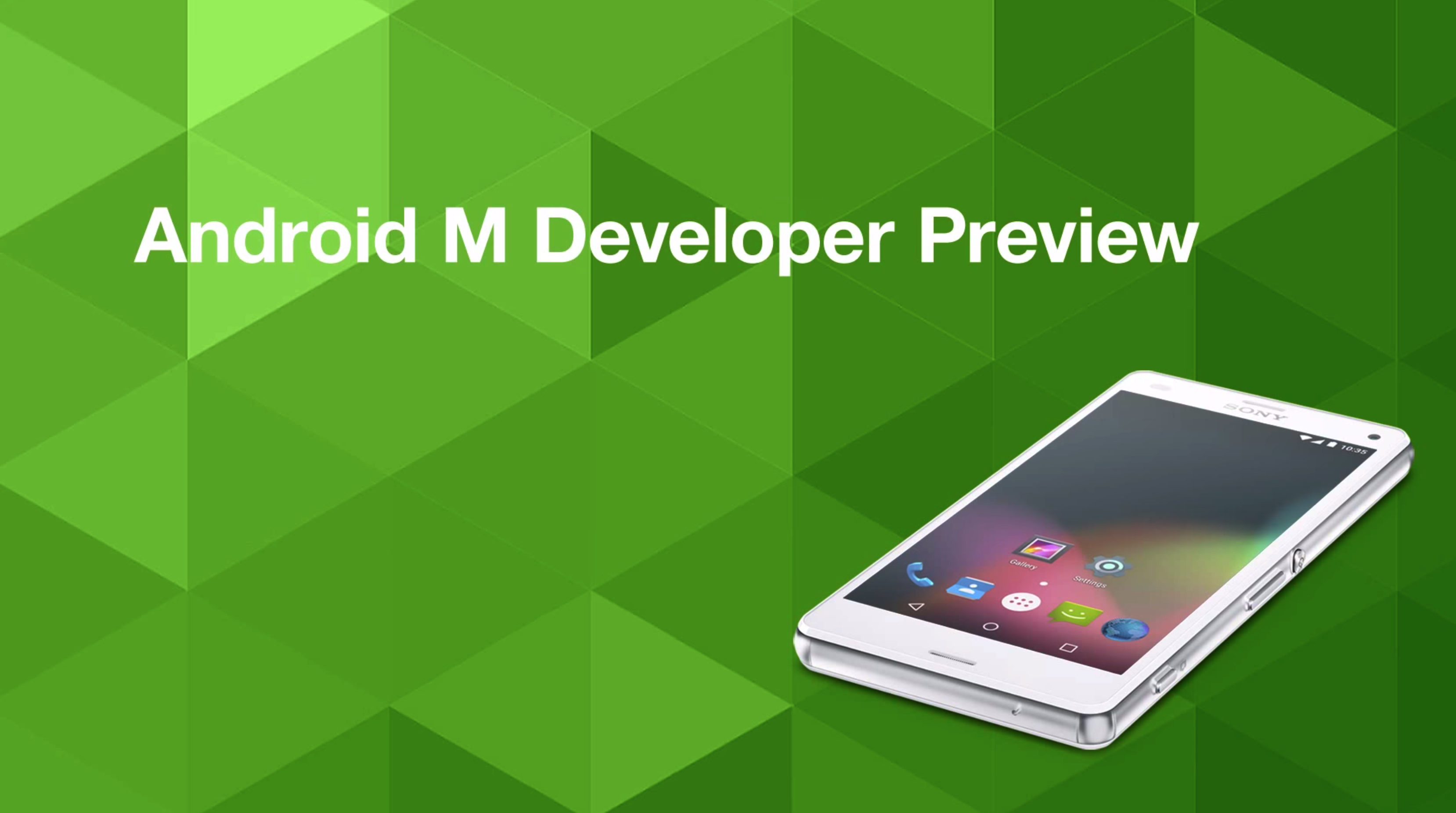 Regarding changes, and as we can read in the blog of Android Developers, we have juicy news: supports fingerprint, new way of saving energy, new tools to develop, and new permissions model that allows users to disable permissions to pleasure. From this update, developers can give the finishing touches to adapt their applications to Android Marshmallow, coming later this year for everyone.
As always, the guys at Google have put the images for Nexus 5, 6, 9 and Nexus Player on the Android Developers page, and anyone can flash on their devices. Remember that you need to have the bootloader unlocked, and that the OTA update will be coming to all who have the Developer Preview 2 in the coming days.
Android M Developer Preview 3 is available, the latest step to get Android 6.0 Marshmallow