How to set parental controls on Android 5.0 Lollipop
All parents with small children know how much the kids enjoy playing with our tablets and smartphones.
Technology can be a great tool for kids but if not used properly, it can also bring many problems. On one hand, if we put a smartphone or a tablet in the hands of a five years old child, he can change any configuration settings, or in the worst cases, it can manage to do a factory reset to our phone, so we can lose all data irreversibly. It is always advisable to have a backup of our data, but often, that's not the case.
In addition, it can be difficult for us to prevent our children to see some YouTube videos, not suitable at all for their age.
Both situations can be solved if we dedicate a few minutes to install a minimum parental controls in our devices.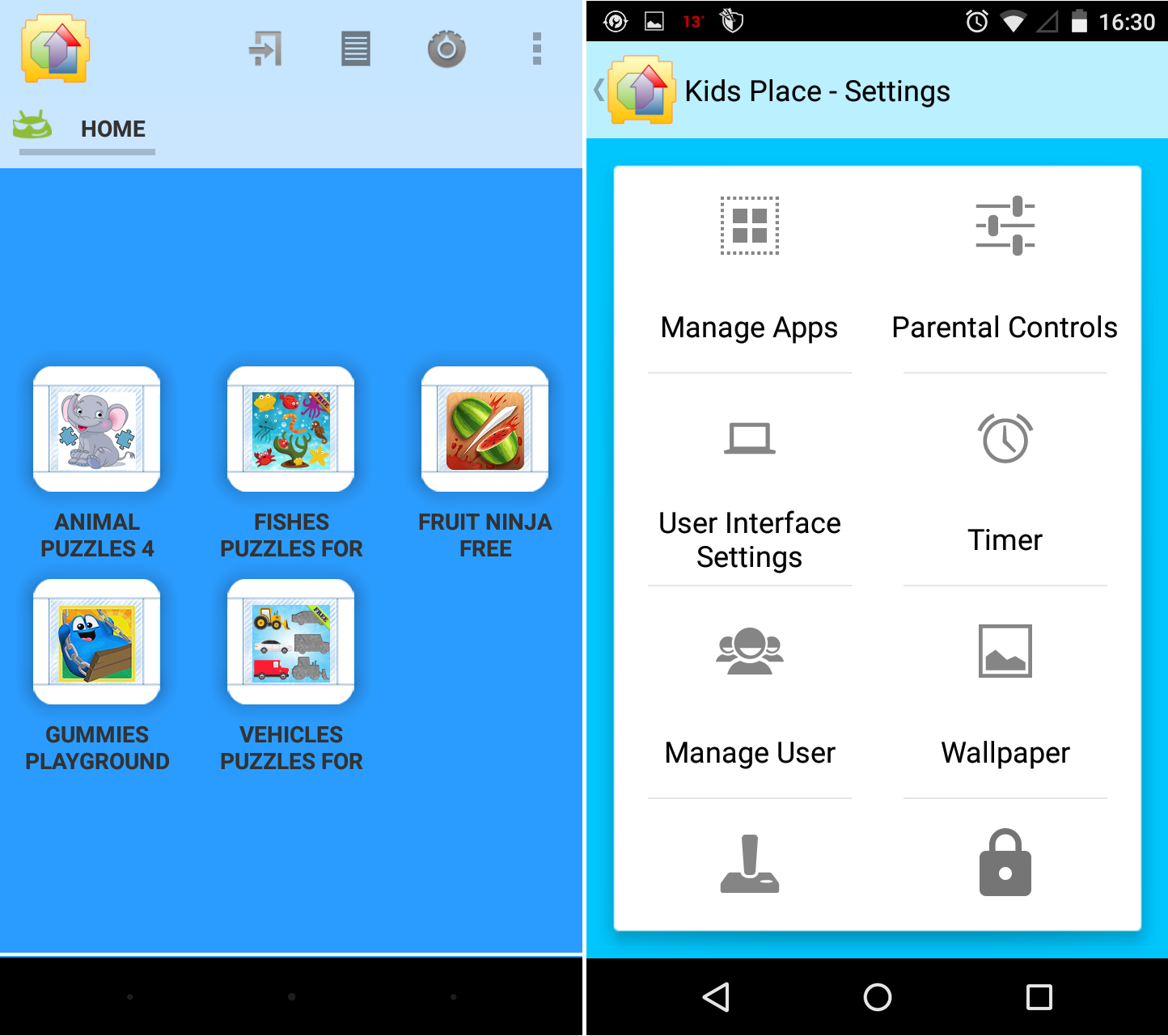 Some of the most important steps we must take concern the purchase of content in the Play Store. Fortunately this can be solved easily if we require a password for all the purchases made through the Play Store. The extra effort is small and we can be sure that they are not buying anything we do not want.
However, the best way to separate the content suitable for children and block any access to the phone settings and data, is to install an app that acts as a launcher for the young ones and allow us to introduce all kind of parental controls.
One of the best apps in the Play Store is Kids Place – Parental Control. This application acts as a launcher and creates an environment in which we have complete control. We can add the applications that we decide are fine for our children and we can control their access to the phone calls, text messages and to the Wi-Fi use.
We can block all these options (phone calls, Wi-Fi access and text messages) and just leave the desktop apps we have added, so they won't have access the settings menu or to any app that does not appear on the Kids-Place desktop.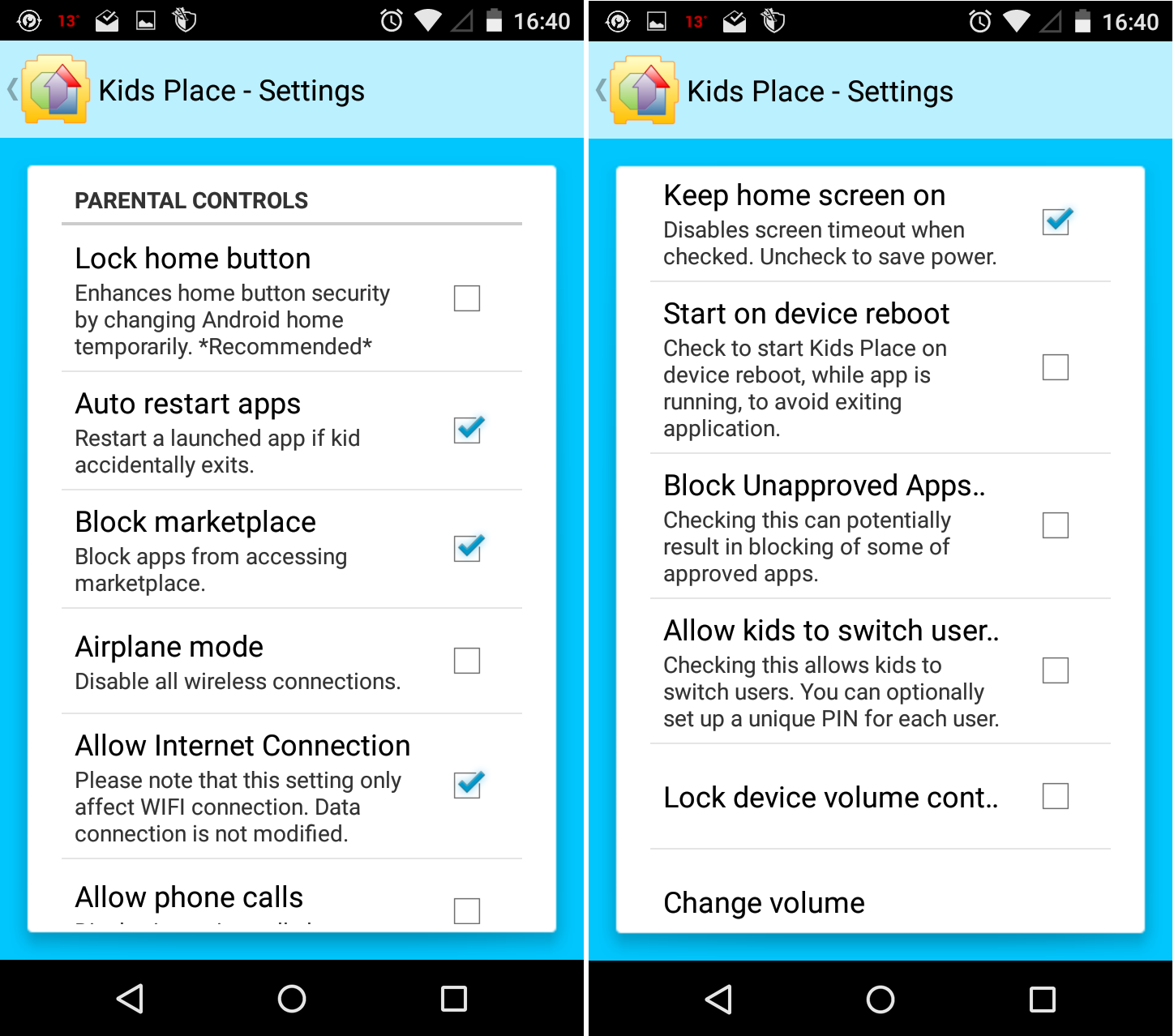 In addition, we can configure other parameters, such as set a maximum time after which the phone will lock, or we can turn on the option that if the device is restarted while the app is running, the phone or tablet automatically restart within this launcher.
It is a very simple app to set up and it giving us a complete control over our phone. Thus, we can leave the phone with peace of mind to our kids, and we only have to worry about finding the most suitable applications for their age.
In some countries, YouTube Kids (a YouTube channel dedicated to the young ones) is already available. If you are living on one of those countries, you can install this app and include it in Kids Place, enabling the Wi-Fi. Thus, our children can enjoy videos with content appropriate to their age.
Both applications are available for free on the Play Store: Kids-Place, YouTube Kids.