ZTE Blade S6 Plus Review
In the latest edition of the MWC, held last week, the Chinese manufacturer ZTE has announced a new mid-range smartphone that is giving enough to talk about. It is ZTE Blade S6 Plus, which is an original phablet very similar to the Blade S6 hardware but turns out to be a bit larger in comparison. You can buy it pre-sale for $299.99 through GearBest and it could be dispatched from several EU countries with 0 customs tax.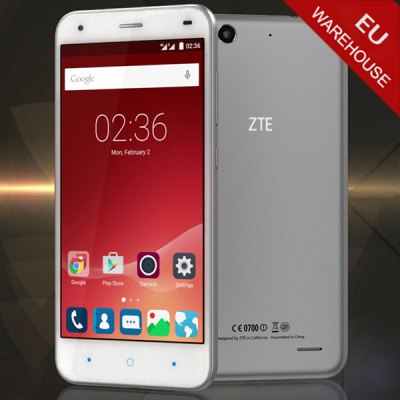 Measuring 156 x 78 x 8 mm and despite having a 5.5 inch screen ZTE Blade S6 Plus is a managable terminal. The design is very nice and sufficiently close to the Apple iPhone to be similar but at the same time original. The Asian manufacturer has tried to economize the most in this new phablet. The material used in this case is plastic, which allows the device to be available at a lower price. The ZTE Blade S6 Plus uses the same processor and RAM that its little brother. Thus we find a Qualcomm Snapdragon 615 SoC architecture of eight cores and 64-bit running at 1.5GHz, including 2 GB of RAM, which offer more than enough performance for what it requires. The big surprise comes with its internal memory, it includes 16 GB of internal memory which features a micro SD card slot that allows you to expand the memory up to 128 GB. The battery capacity is 3.000 mAh and the screen has a HD resolution of 1280 × 720 pixels.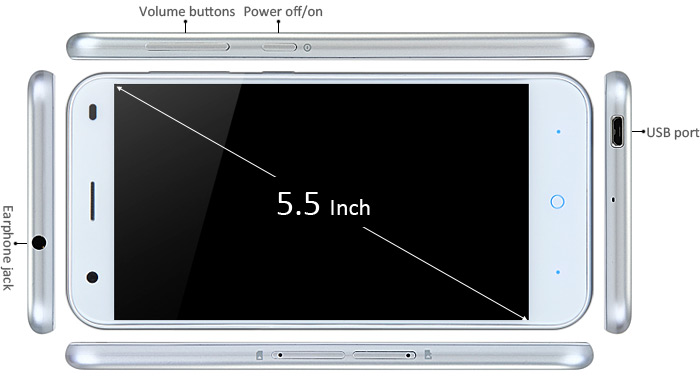 In addition, despite using Android 5.0 Lollipop operating system, a software version from which to this day still many smartphones can not boast, and the Asian giant has built its own custom layer, a simple and intuitive interface that helps the phone to work properly. As might be expected ZTE Blade S6 Plus includes two different cameras: the front one features a 5 megapixels sensor, while the main (in the back) uses a 13 megapixels and includes flash and autofocus, quite powerful. Although ZTE has not confirmed this information, probably Sony has been part of this increasingly important element in this phone. In terms of connectivity, it supports all the usual ones: WiFi, Bluetooth, GPS and LTE. With these specs we can see ZTE Blade S6 Plus is updated to the latest software features. Also, seeing the technical characteristics of ZTE Blade S6 Plus, it seems more than enough to support all hardware of this new device.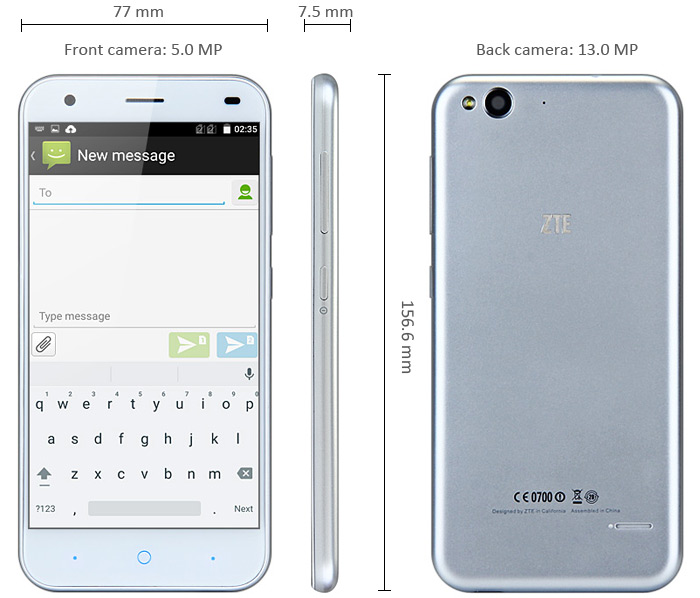 While the ZTE Blade S6 Plus is not yet for sale, it is possible to reserve in GearBest where as we said you can buy it for only $299.99 and is available in silver color. If you're looking for a good mid-range phablet then you've already found it.
ZTE Blade S6 Plus Review