US warehouse Promotion from Gearbest (Flash sale)
Gain your cashback and extra 250 GB points just by going to Gearbest and participate in US warehouse Promotion (Flash sale). There are many promos starting in almost 10 hours at the best price you can imagine.
How to get Cashback and 250 GB Points?
Tell us what you cool gear you would like us to add to our US warehouse (just send us the product links);
Share our US Warehouse promo page on your Facebook and take a screenshot;
Send the links and screenshot to GearBestRC – it's that easy!
In return, you will receive 250 FREE GB Points for your next Gearbest order. At the same time, we will publish 5 lucky customers on August 31, all of them will get a Cashback. Get started today and get the best gear for even less!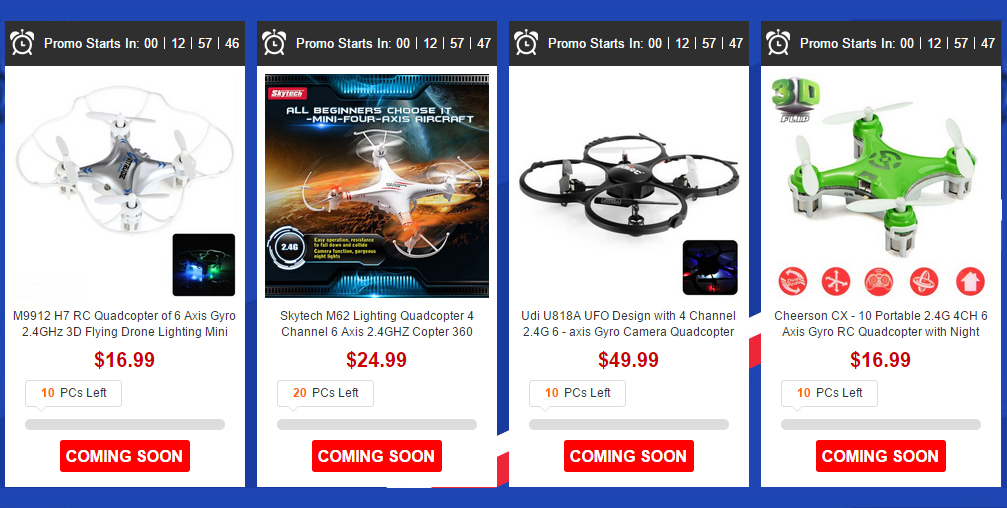 This promotion is especially dedicated to those living in US, because Gearbest has a US warehouse and it means: 24 hours dispatch, zero customs duties and shipped direct within 2-5. Enjoy this number of offers.
It includes important discounts up to 85% in TOP RC Toys & Hobbies, Car DVR & Action Camera and RC Parts such as flying drones and quadcopters, also called quadrotors or helicopters, but with four rotors, and submersible water sport cameras with Wi-Fi, Full HD and SteadyShot for fluid outlets and splash-resistant body and the best RC cars.
US warehouse Promotion from Gearbest (Flash sale)