UMI Hammer and ECOO E04 Plus Review from 1949deal
1949deal gives us a $3 coupon code for UMI Hammer (normally $129.99) and $5 for ECOO E04 Plus (normally $189.99), both 64Bit smartphones. We take advantage of the occasion to speak of these two phones with high performance and low prices, as discussed below. The coupon code is 1949deal2013.
UMI Hammer
The UMI Hammer is a smartphone from China, a device that comes with 4G and whose metal casing makes it an ultra resistant object to shocks and blows. Here you have a video where you can see how strong it is.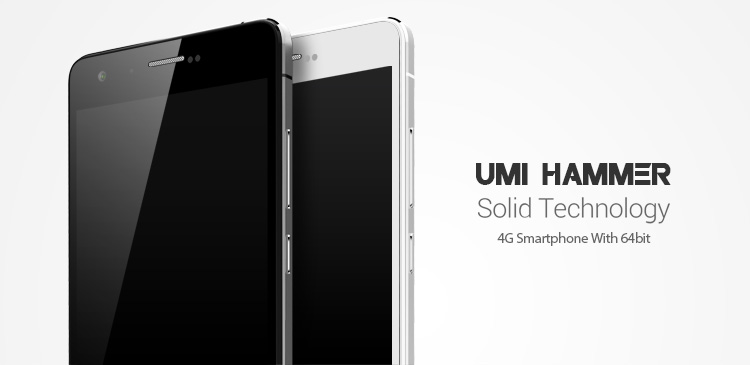 The UMI Hammer features a Quad Core MediaTek MT6732 64Bit processor, with 4G LTE connectivity and a screen of 5 inch and 720p. This terminal is also accompanied by 2GB of RAM and 16GB of storage memory. To all this we must add a 13 megapixels rear camera and a front camera of 3.2 megapixels. The battery included has 2200 mAh and the operating system featured is the version of Android KitKat 4.4. It comes with the famous HotKnot technology to transfer files.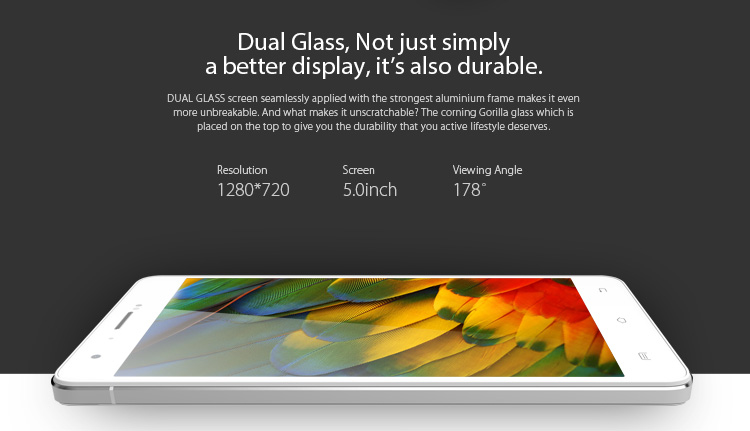 One last thing about the UMI Hammer, it should be mentioned that have made the design of the camera with a massive protruding lens and gives it some relief. Moreover, an interesting touch to see that the terminal has a metallic lines and glass sides giving special protection is added. Apparently, we have applied a coating which according to them is "as hard as diamond." Are we talking about the famous sapphire crystal that was used in some Chinese phones? The terminal has 7.9 mm thick and comes in white and black and has a similar design to older iPhones.
Colours: UMI Hammer Black, UMI Hammer White.
ECOO E04 Plus
The ECOO E04 Plus, also known as ECOO Aurora Plus, is the new version of the EC00 E04. ECOO has recharged its phone with a 3000 mAh battery, 3GB of RAM, which gives name to this model compared to the ECOO E04 of 2GB. Also a 64Bit processor, MT6752 in this case.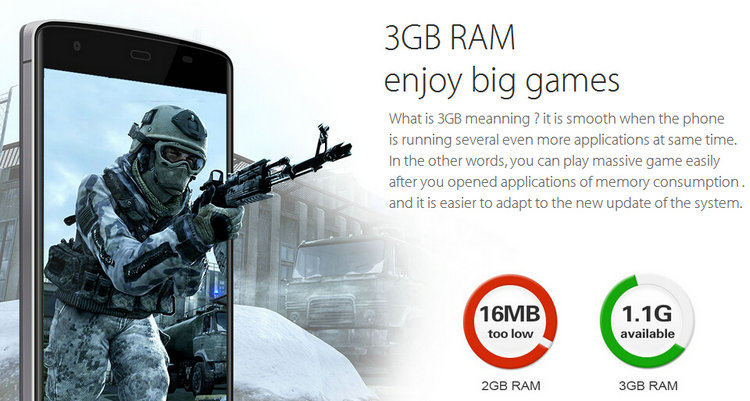 The ECOO E04 Plus enters the phablet category thanks to the 5.5 inches IPS display with a Full HD resolution of 1920 x 1080 pixels that comes to life through a SoC by MediaTek MT6752 at 1.70 GHz, consisting of an eight cores Cortex-A53 and Mali-T760 graphics coupled with the 3GB of RAM mentioned before and 16GB of internal storage expandable to 32 additional GB through microSD slot.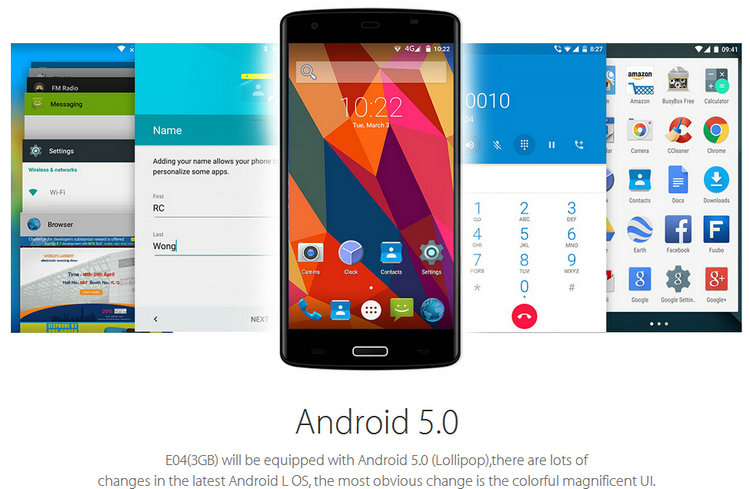 The rest of the specs remain the very best of its rank, as it promises, with 16 megapixels in the rear camera with dual LED flash, and with a front camera of 8 megapixels especially designed for selfies, the long-awaited LTE connectivity Cat. 4 (150 Mbps – 800 MHz), 900 MHz 3G, WiFi 802.11n, Bluetooth 4.0, GPS, FM Radio, 3000 mAh battery backed by energy saving technology, fingerprint sensor located on the Home button that promises to identify our finger at 0.1 seconds with a 96% success and has dimensions of 156.7 x 77.5 x 9.3 mm thick with a weight of 160 grams. Other change respect to the ECOO E04 is the Android 5.0 Lollipop operating system (the main difference with RAM) and an attractive price.
Colours: ECOO E04 Plus Dark Blue, ECOO E04 Plus White.
UMI Hammer and ECOO E04 Plus Review from 1949deal