Syllable G700 Review
The famous former basketball player Allen Iverson has joined to the Syllable brand to create the exclusive Syllable G700 (Bluetooth V4.0 + EDR Wireless Headset Headphone), giving a product that mix, as good as possible, fashion and high level sport. And now Gearbest is offering a special coupon for this headsets. It is available in three different colors and depending on which one you choose, you will get a discount. For Syllable G700 Red the price is $92.95, and with the coupon it will be $72.16, for Syllable G700 Blue and Golden will be $82.99. Coupon code: G700CN.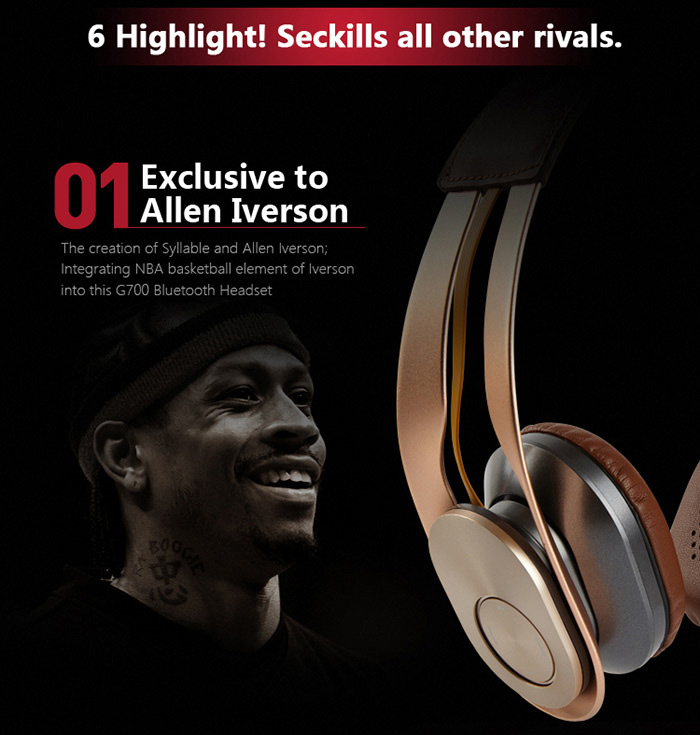 With Syllable G700 enjoy music or any sound to a great quality, it features Bluetooth 4.0 connectivity with NFC function, which connect any mobile phone with Syllable G700 automatically via Bluetooth, play music directly, answer the phone or make calls without phone. It is also notable for having a great Hi-Fi sound quality, which reduces outside noise and counteracts effectively to enjoy the full intensity of the music.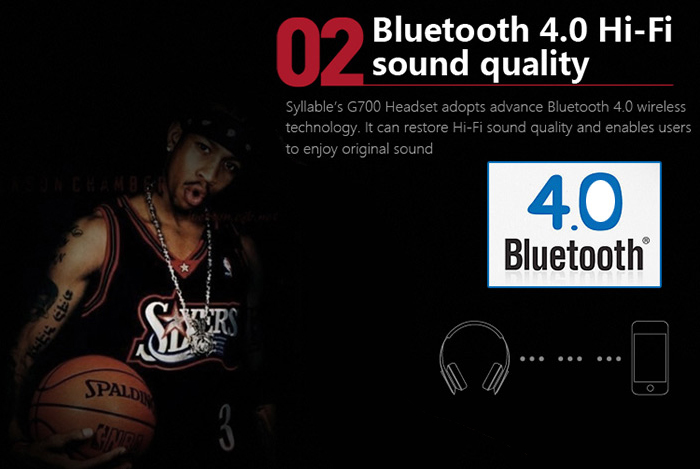 In terms of design, stands out as wireless, getting rid of the usual limitation of traditional wired headphones, so if you like to play sports while listening to music, you have found the product that best fits your needs. Another interesting question is found in the attempt to imitate the ways of the leather ball used to play basketball, built on a lightweight metal frame that allows freedom of movement without affecting user comfort. In any case, you can also use audio cable to be home, for example.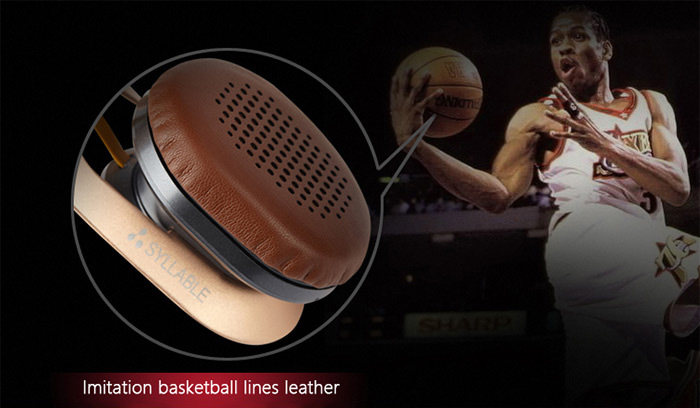 Finally, say that you have a variety of options to choose between original sound or add nuances, it incorporates an ultra-battery made with lithium for wireless use, lasting for a very long time and can be matched with any other device quickly and easily, as we said, integrating elements of Iverson NBA basketball into this G700 Bluetooth Headset.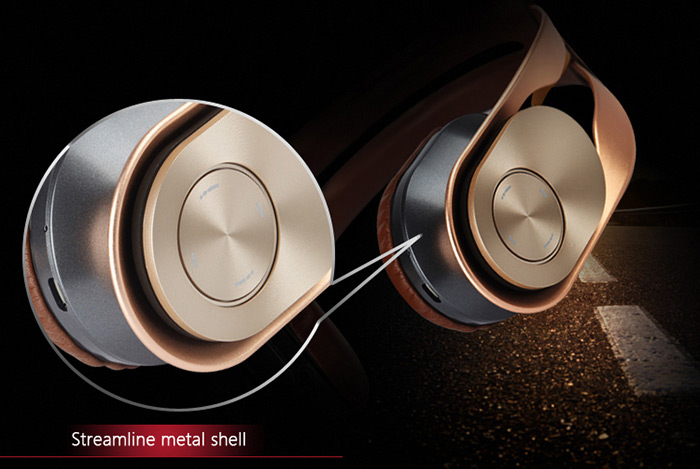 The product includes the G700 headset, product instructions, warranty card, USB cable for data loading and a 3.5 mm audio cable.