Sony Xperia Z2 Review
During the last Mobile World Congress Sony introduced the Xperia Z2, a new Xperia smartphone just five months after the launch of Xperia Z1. The company says in fact that will probably continue with this pace of two key launches per year. There are not many surprises, but that's just the idea of Sony: improve a product that already works well, keep an aesthetic with its own identity, camera technology and resistance to water and dust that incorporates from the Xperia Z.
At first glance, Sony Xperia Z1 and Sony Xperia Z2 are virtually identical, but with a second glance will notice a slight difference in weight and thickness. Sony Xperia Z2 is a little thinner and the screen is slightly larger. The main new design inclusion consists in two front speakers, one on top and one on the bottom, opposite the single speaker built into the base of Xperia Z1. The company calls it Speakers S-Force and the improvement in sound is remarkable. With the Sony Xperia Z2, earphones will come included.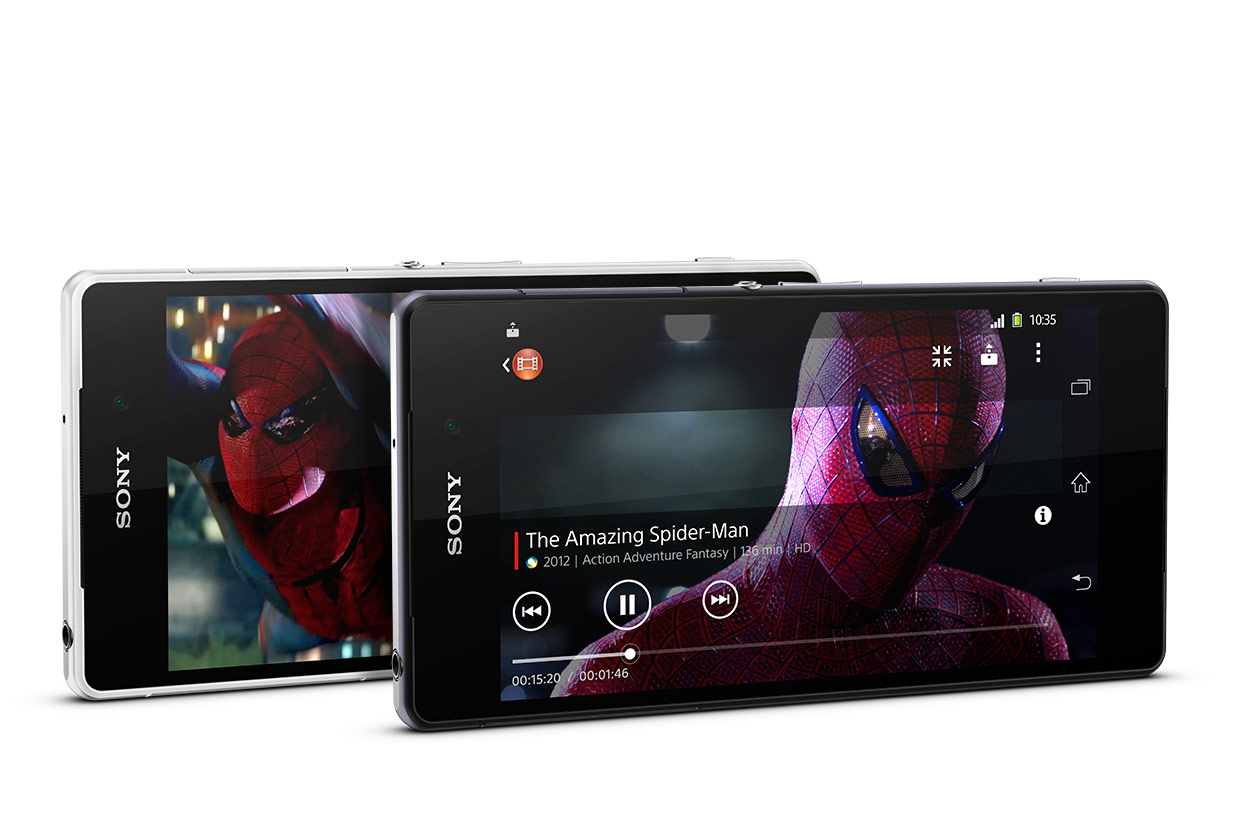 Regarding the display, it features a screen of 5.2 inch, IPS technology with a resolution of 1080 x 1920 pixels. Sony has chosen to add a technology called Live Color LED theoretically offering a wider range of colors and fidelity. It is certainly an improvement over the Xperia Z1. The camera has also been improved. The resolution of the sensor remains at 20.7 megapixels, while the fron camera has 2.3 inch size and f2.0 aperture. The main new feature is the ability to record video in 4K, some new automatic applications as Timeshift Burst are interesting, capable of capturing 61 images in two seconds. Then you can choose on a carousel which you like best. Creative effects allows you to add and edit photos easily, and Timeshift video capture high speed video at 120 frames per second. Where it fails to highlight is outdoors with the shining sun. This is the only point where no progress has been made regarding the Z1.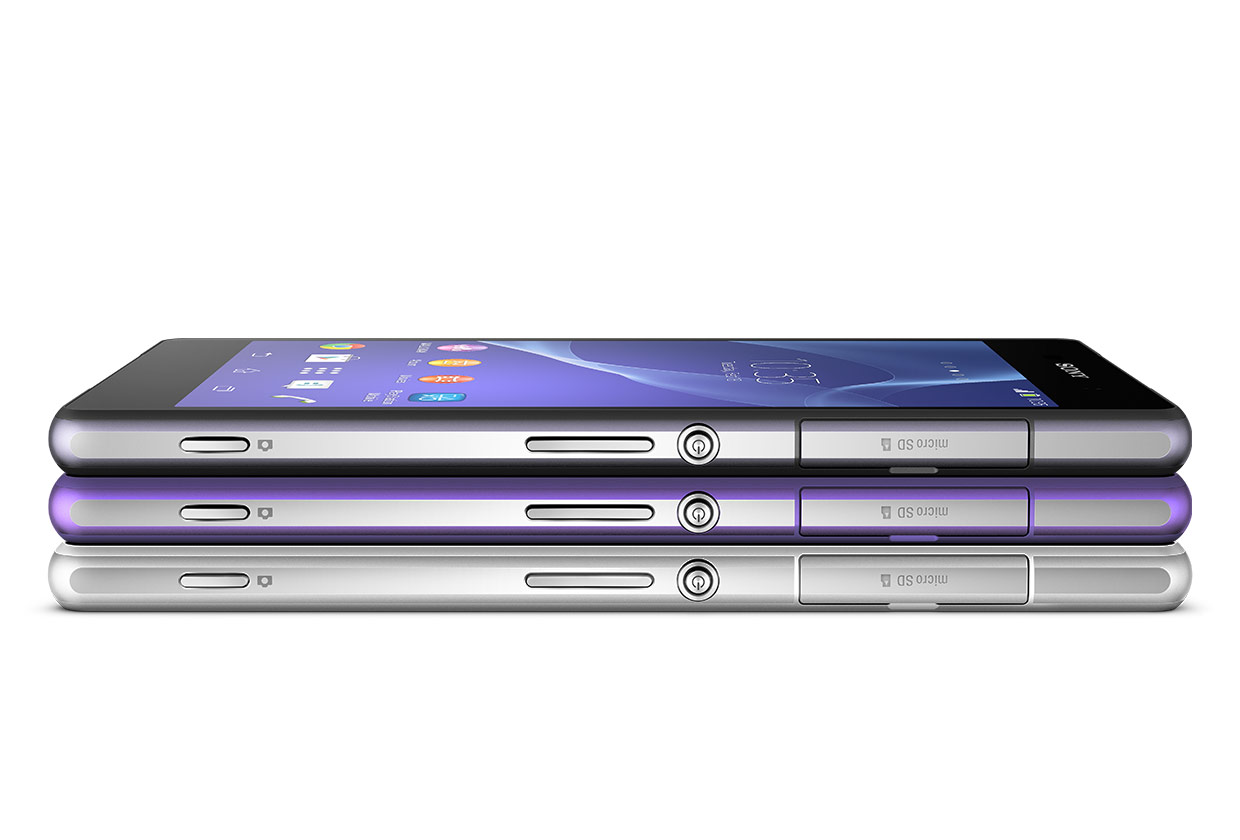 The performance is other of the great improvements for the Sony Xperia Z2. It has the Qualcomm Snapdragon 801 MSM8974AB v3 SoC, including 3 GB of RAM and Android OS 4.4.2 KitKat has improved its optimization, being simply more fluid and plenty of power for any task. It feaures a of Krait 400, 2.3 GHz processor Quad core and incorporates the GPU Qualcomm Adreno 330, Quad core at 578 MHz with 16 GB of internal storage memory. As for the memory, another plus for the Xperia Z2, having microSD for whom the 16 gigabytes of internal are not sufficient. Sony has also improved the battery to 3.200 mAh, so the phone is quite fast in all functions and applications we could try. And as we mentioned before, water resistance is maintained (submersible to 1 meter for half an hour) and dust.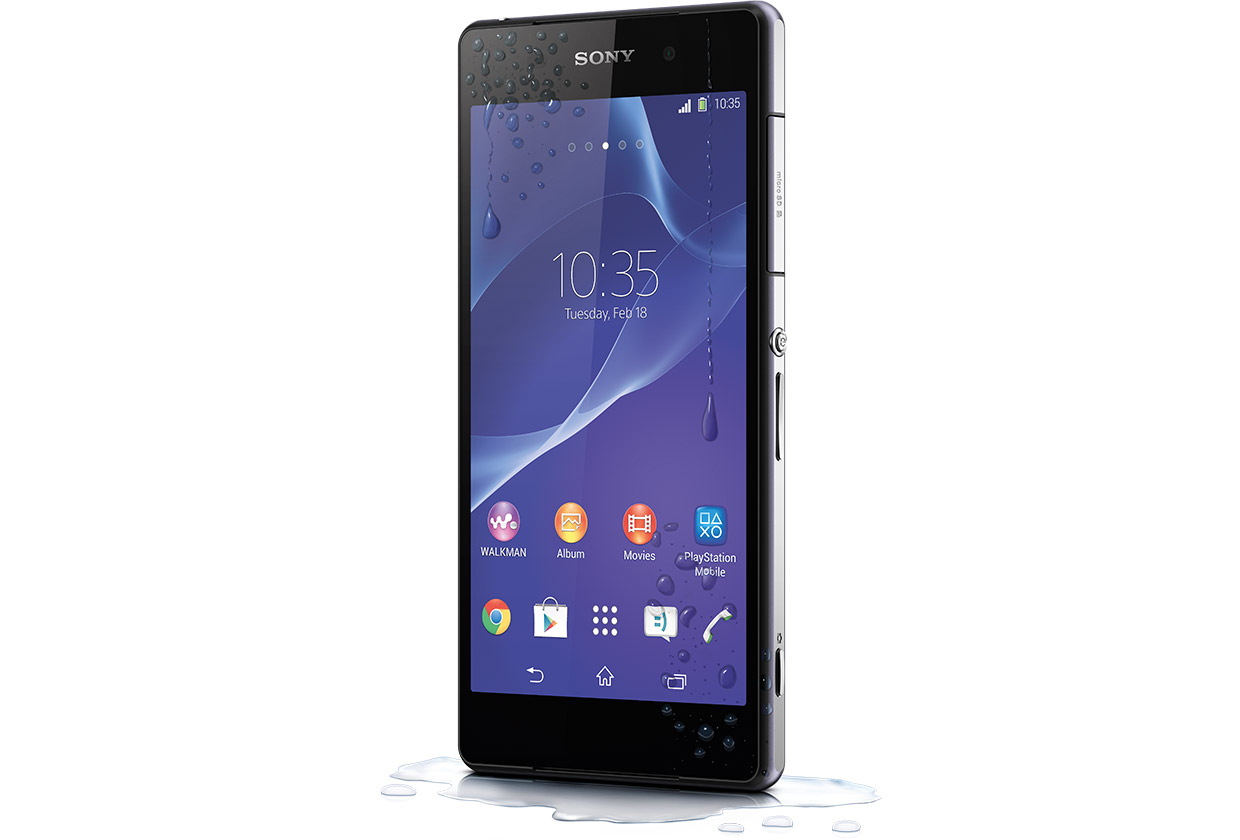 In short, a reasonable evolution, but also conservative, that will like to those who didn't have the Xperia Z1 and leave more or less indifferent to those who already had had in their hands, even though is a great high-end Smartphone of only 73.3 x 146.8 x 8.2 mm and 163 g.
Sony Xperia Z2 Review