Oukitel Festival from Everbuying (8:00 GMT on August 19)
From 19th August you can buy all the Oukitel devices at their lowest price from Everbuying, enjoyning this Oukitel Festival starting at 8:00 GMT. These smartphones with special prices are the Oukitel U8 ($109.99), the Oukitel U10 ($149.99), the Oukitel U2 ($88.99) and the smartwatch Oukitel A28 (coupon code: OA28 and $49.99). Four devices with limited stock in flash sale.
Oukitel U8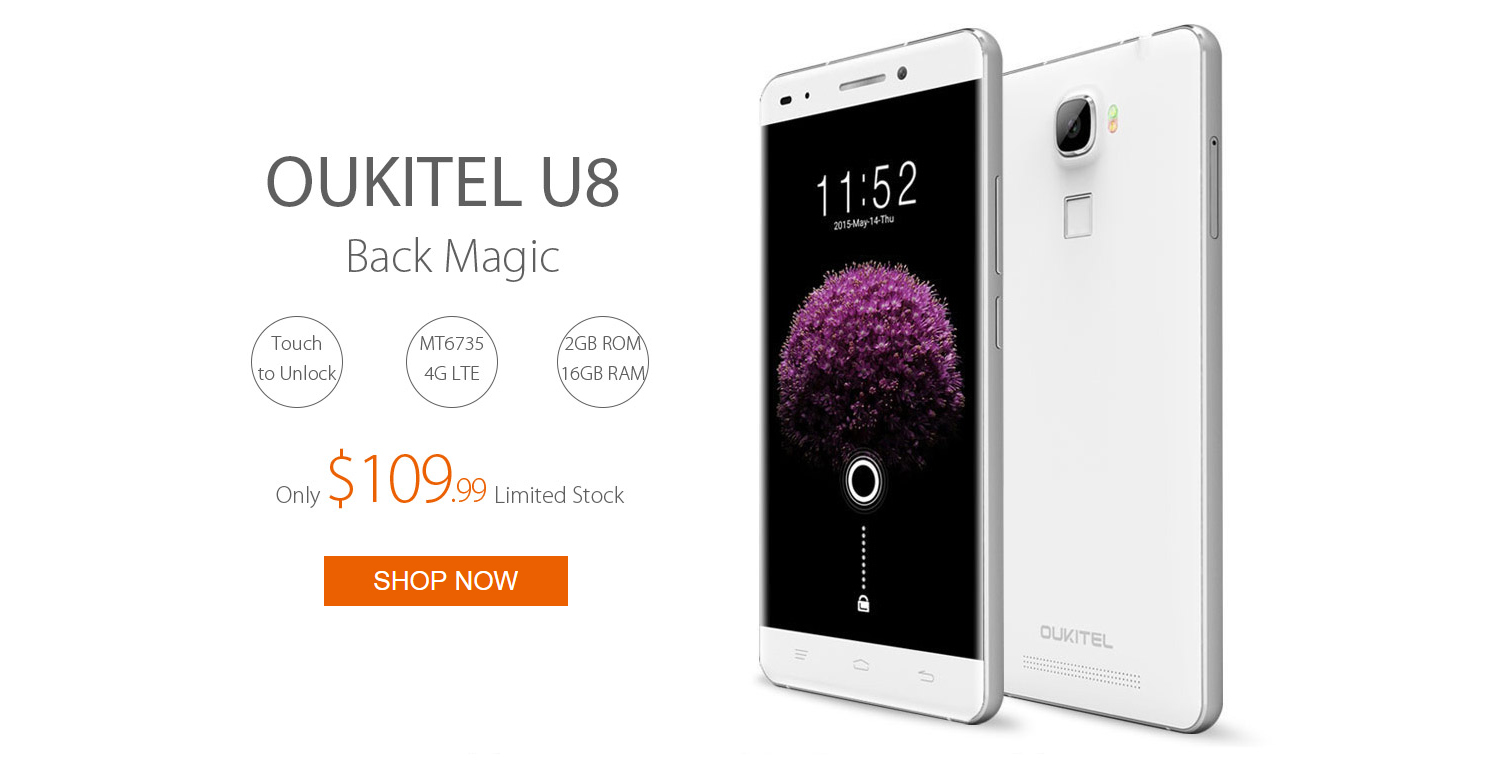 This Dual SIM terminal comes with an IPS panel of 5.5-inch and HD resolution, 2850 mAH battery fast charging and Android 5.1 Lollipop factory-installed with a MTK6735 Quad-Core processor of 64-bit accompanied by 2 GB of RAM and 16 GB of internal storage. This storage can be expanded with MicroSD cards, so that the space for storing your content will not be a problem. The screen also has new features such as the 2.5D curvature, which gives a beveled tempered glass on its edges.
As the vast majority of Chinese Android smartphones available in the market, the terminal supports WiFi 802.11 b/g/n, Bluetooth, NFC, and FM radio among other things. One of these things that bring added value to the smartphone is its compatibility with LTE networks.
Oukitel U10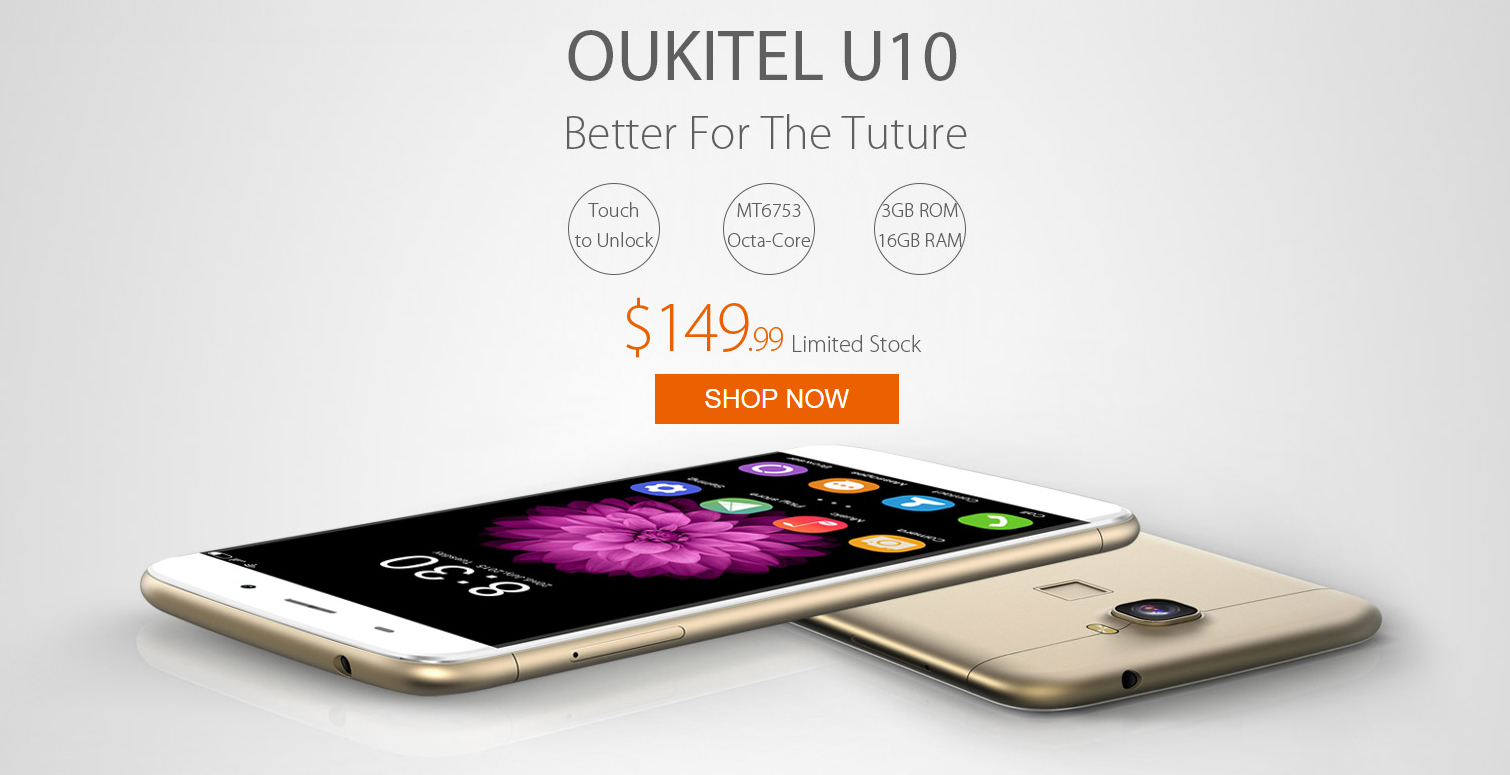 Oukitel U10 is a powerful Android phablet with fingerprint reader. It features a full HD IPS screen of 5.5-inch and 1920 x 1080 pixel resolution. It can be seen as a large phone, iPhone 6 Plus style that will delight those looking for a large terminal with specifications upper-middle range. Inside it has a MediaTek MT6753 processor of 64-bit, a chip that is marked out with 3 GB of RAM to create a powerful combination algon with 16 GB of internal memory and a rear camera of 13 megapixel accompanied in this case with a front camera of 5 megapixels.
This terminal has a battery of 2850 mAh, Android 5.1 Lollipop operating system, and support for 4G networks, including WiFi 802.11 b/g/n and Bluetooth connectivity.
Oukitel U2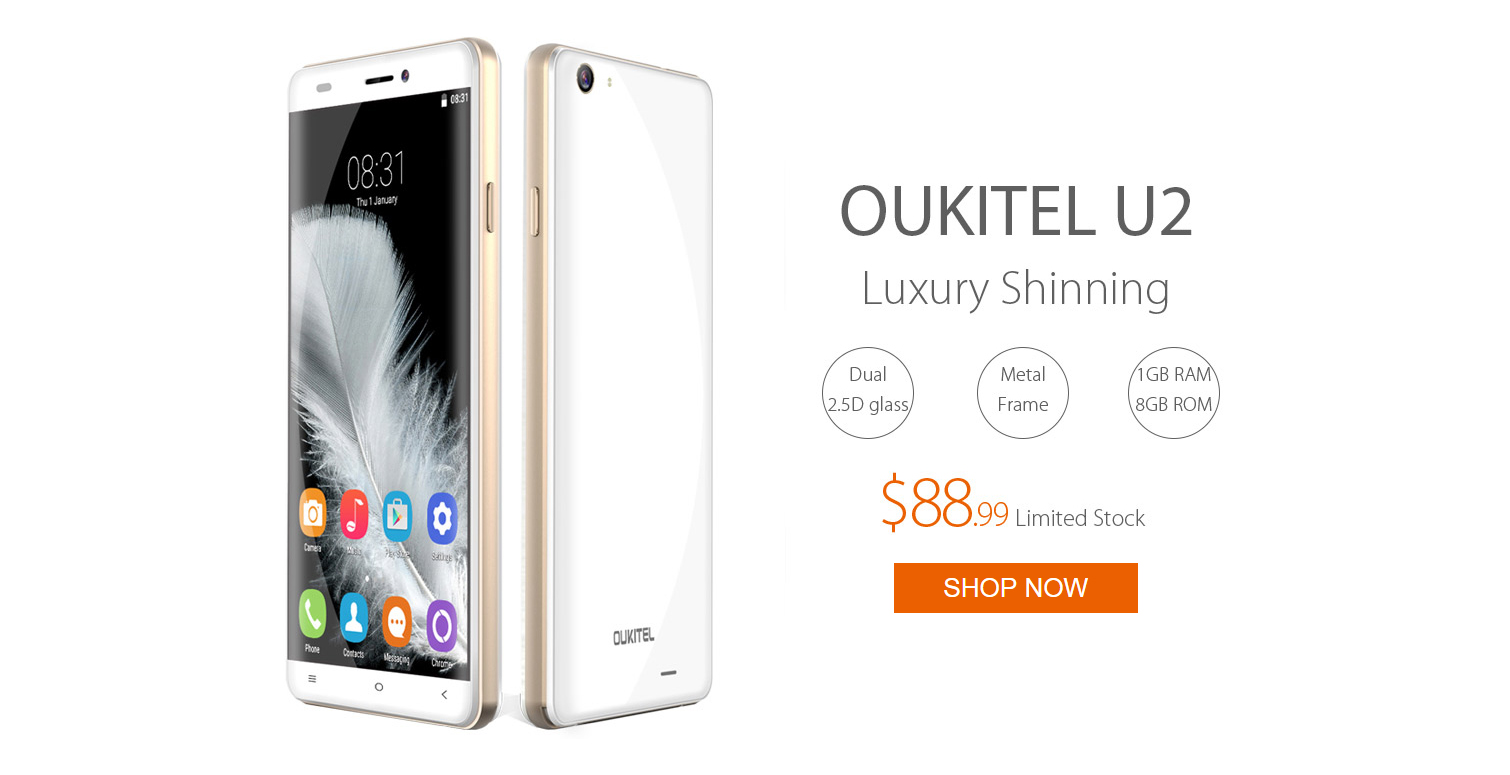 The design is an important consideration factor when buying a new smartphone and this, undoubtedly, is something where the new Oukitel U2 puts much emphasis, a great terminal with some interesting details. Works with a MT6735 Quad-Core CPU of 64bit at 1.5GHz and among other good things, it comes with 4G LTE networks and a very good performance when running applications as some very interesting levels of energy management. The battery of 2050 mAh will allow us a day of continuous use and the version of Android is 5.0 Lollipop.
All this added to the HD screen of 5-inche with a maximum resolution of 1280 x 720 pixels and 2.5D curvature, giving the terminal a sense of depth and wider than a normal screen. It also has 1 GB of RAM and 8 GB of ROM which can be expanded using microSD cards up to 32GB. In addition, the Oukitel U2 incorporates two cameras, a rear of 8 megapixels with LED flash and a front of 5 megapixels. As for connectivity it incorporates Bluetooth 4, GPS with A-GPS, FM Radio, WiFi N and is dual-SIM (microSIM and NanoSIM).
Oukitel A28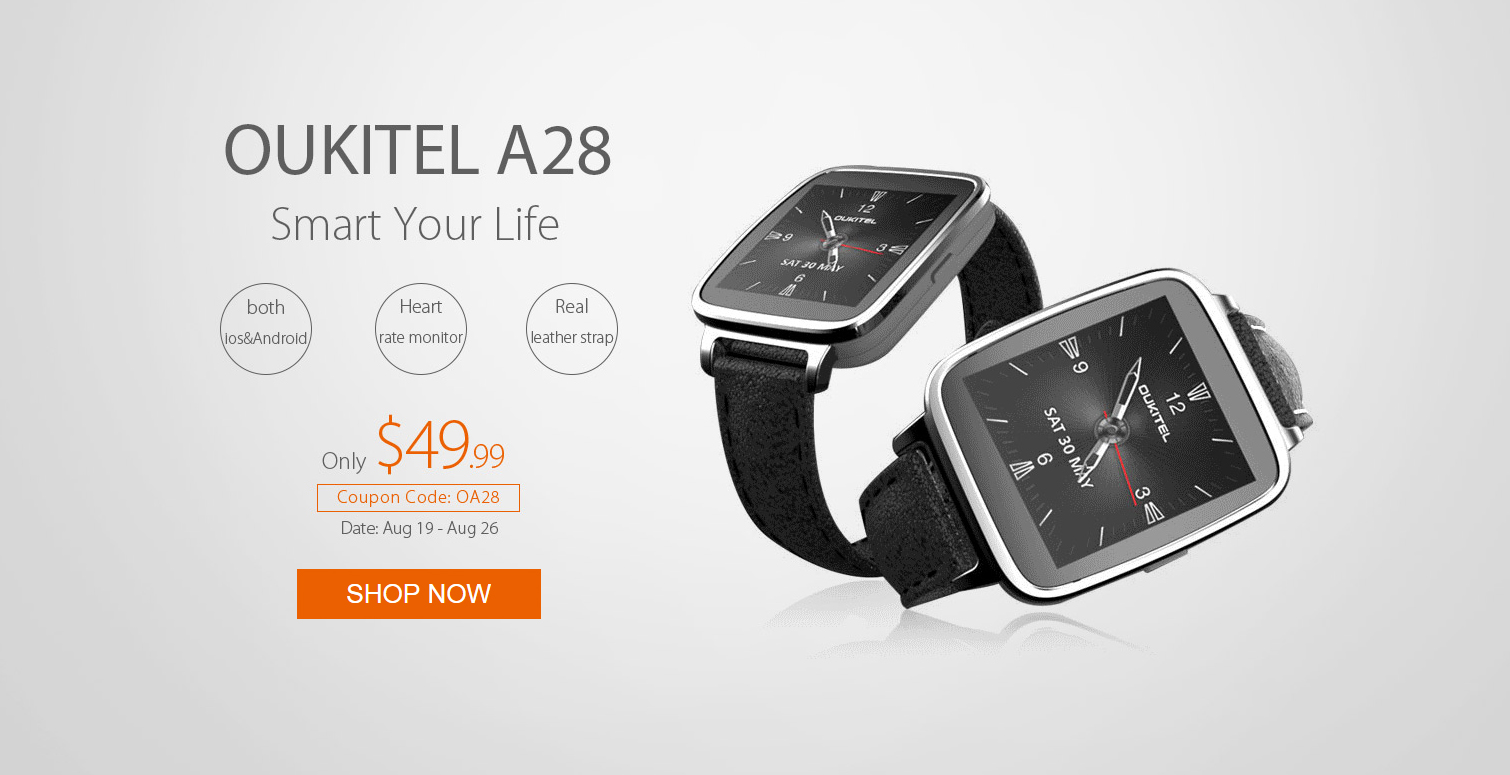 Oukitel A28 is a super smartwatch capable of anything. It supports both Android and iOS, so it will not matter what kind of device we use and it comes with many features. So much so that it is able to synchronize the data of social networks we use. Apart from that, it has a heart sensor to better monitor the exercise we do. In addition, it also comes with IP58 certification, so it is suitable to carry when playing sports.
The Oukitel A28 also will serve as sleep tracker, ie, it will monitor our dream so we know how to rest. Very important today with all the bustle of this world and what surrounds us. Another of the most notable features is that we will be able to take photos remotely, so now the tripod selfies will be possible much more easily and accurately.
Oukitel Festival from Everbuying (8:00 GMT on August 19)