Onda V919 3G Air Review from Gearbest
A large, powerful and tablet available with Android and Windows simultaneously. This is Onda V919 3G Air, a device of $177.08 via Gearbest.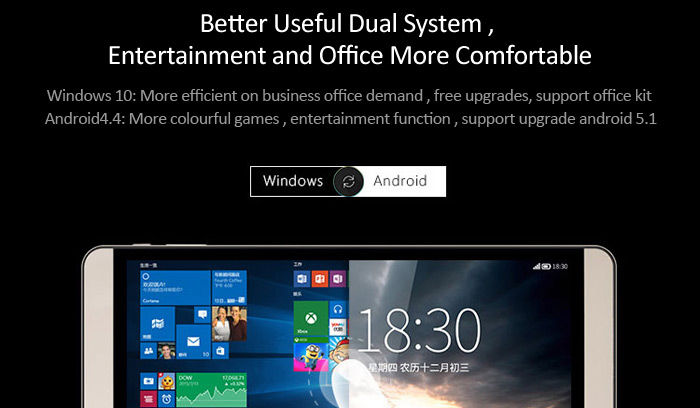 The Onda V919 3G Air is a tablet that offers things like an Intel processor, dual boot Android and Windows, and high-resolution screen, part by part. We are talking about a retina display with Full HD resolution of 2048 × 1536 pixels with 264 pixels per inch, IPS and supports up to 10 pulses at a time. On the other hand, it features a 9.7 inch screen, occupying the entire front glass with frames.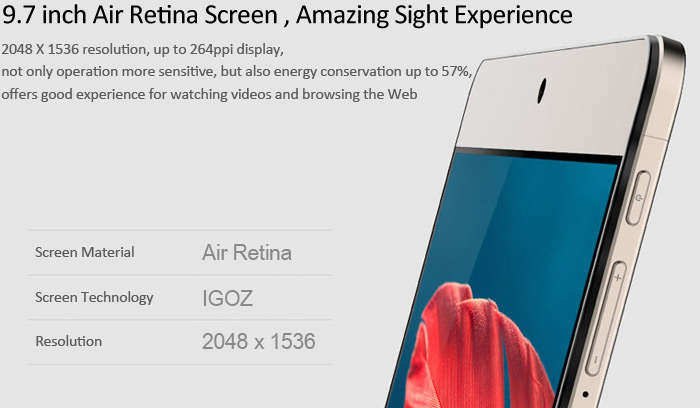 We have to go to the software to meet the kindest of this tablet: its ability to change the operating system, which employs a dual boot both Windows 8.1 With Bing as Android 4.4.4 KitKat with a layer of customization Onda. We can make the switch between systems when we want, but the tablet will restart the process using a dedicated rapid adjustments to Android or an icon on the taskbar button to Windows 8.1.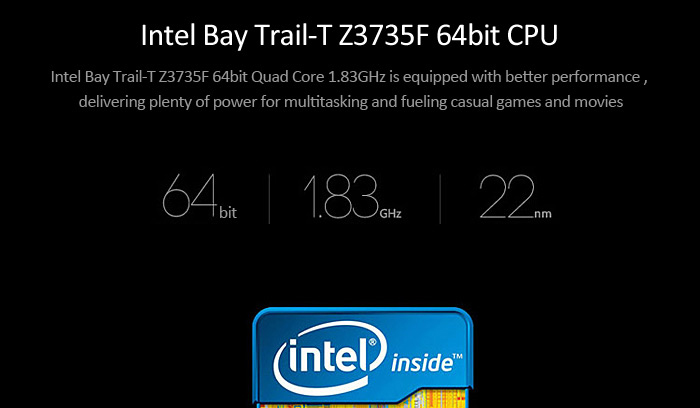 Microsoft has been doing a very good job lately, and using Windows in this Onda V919 is a joy: surfing the internet, watching videos, playing not very demanding games. We find all the possibilities that any other computer with Windows, being a joy to have complete programs anytime.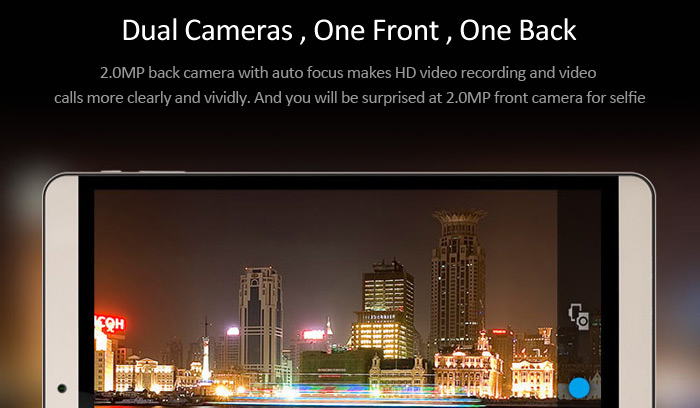 The battery is no small matter in this Chinese tablet: 7000mAh which should lead to much at first track.Autonomy can take four or five hours figures reduced to four hours if we dedicate ourselves to play and make intensive use of the tablet. It is easy to have battery for a day without much trouble. About the cameras, we have a front and rear camera of 2 megapixels and 5 megapixels respectively, autofocus in both. Both cameras work with Android KitKat applications.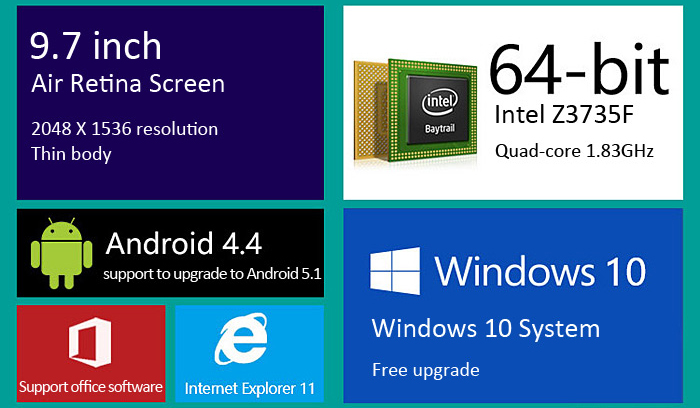 In short, attractive points quite powerful, as processor, display and operating systems. The concept is very good and has come to the point of using Windows and Android, so if you are looking for the best of each, Onda V919 3G Air is your choice.
Onda V919 3G Air Review from Gearbest