No.1 Mi4 and Xiaomi Mi4 Promotion on 1949deal
Today, we bring you a new promotion from 1949deal. In this case, the promotion is related with No.1 Mi4 and Xiaomi Mi4, you can buy Xiaomi Mi4 for $389.99 or No.1 Mi4 for $119.99. Also, purchasing with the coupon 1949deal2013 you will save $5.
As you know this market moves faster each day and leaving a range of new models every week. This time we talk about the No.1 Mi4 and Xiaomi Mi4, both have a Quad Core processor and 5-inch screen, but let's see also the differences.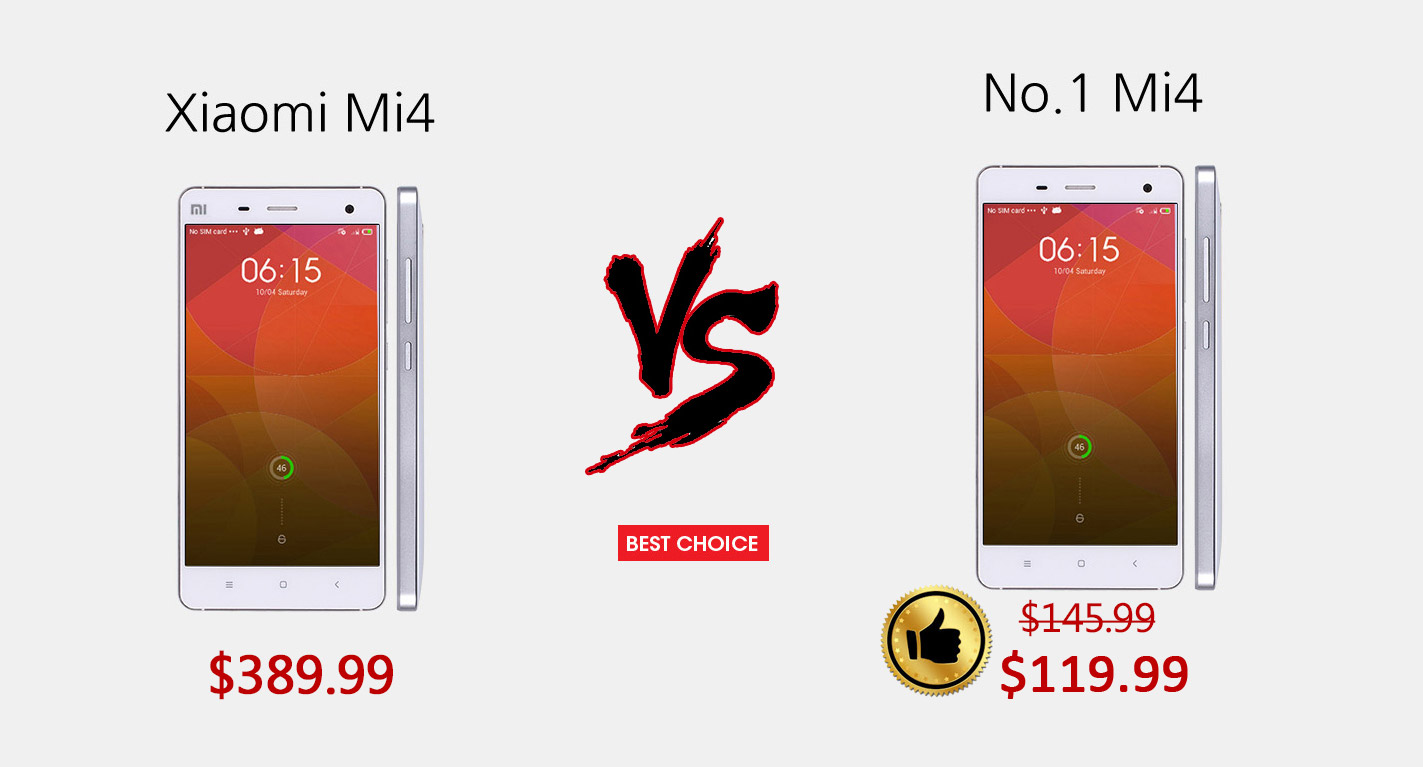 No.1 Mi4 is a clone of Xiaomi Mi4 with a modest but quite interesting features, such as the mentioned Quad Core MTK6582 processor, IPS OGS 5-inch screen with HD resolution of 1280 x 720 pixels, 1 GB of RAM, 16 GB of internal storage memory, a camera of 8 megapixel on the back with interpolation up to 13 megapixel and an interesting front camera of 5 megapixel, 1800 mAH battery. It supports 3G connectivity, Wi-Fi and Bluetooth and includes Android OS, 4.4 KitKat version.
No.1 Mi4 design is an exact copy of Xiaomi E4 in every way, an aluminum body, with plastic on the back and the same design and size (139.2 x 68.5 x 8.9 mm) than the original. The truth is that if we have the original and the clone side by side will be very difficult to take account which is the real or clone.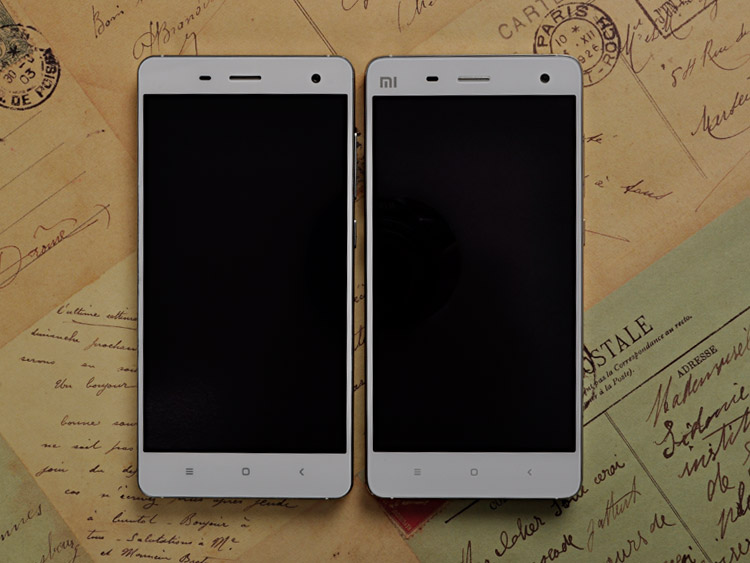 In contrast, in the Xiaomi Mi4 stands out in design for the presence of a frame made of stainless steel, which involves the introduction of these components in the production of devices in which until now Plastic was the absolute star. The weight of this smartphone is 149 grams.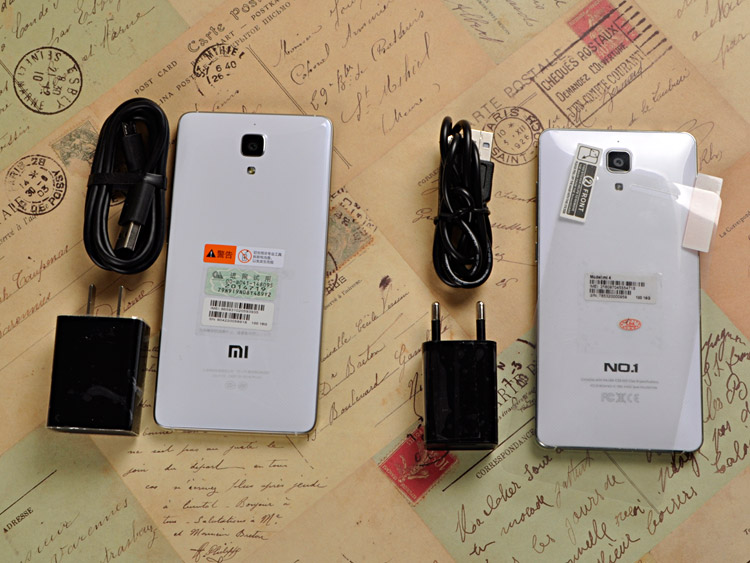 It is said that the Xiaomi E4 is the world's fastest terminal. It has the Qualcomm Snapdragon 2.5 GHz processor 801 that comes with 3GB of RAM and a storage capacity ranging from 16 to 64 GB. It has a 5-inch panel with Full HD resolution (1920 x 1080 pixels). It is complete with Wi-Fi 802.11ac connectivity, Wi-Fi Direct, Bluetooth 4.0, GPS and NFC support. Finally, one of the most prominent features, a battery of 3080 mAh that equips the device with a remarkable autonomy.