New Year Promotion from 1949deal
Today we learned that on the web 1949deal are running a New Year promotion which, in addition to prices with great discount in several different models of smartphones, also make a reduction in the price of many goods offered in their store, such as best selling products, accesories and finally a countdown with surprises. From January 9 to January 19.

Details and activity rules:
1. Countdown to [GMT+8] Beijing Time 15:00p.m. from Jan.12, 2015 to Jan.16, 2015, 10 units smartphones per day about various brands such as Lenovo, Huawei, THL, Elephone, Doogee and so on enjoy up to 75% off.
2. Besides, all of goods can sell up to $1.99. Stay tuned!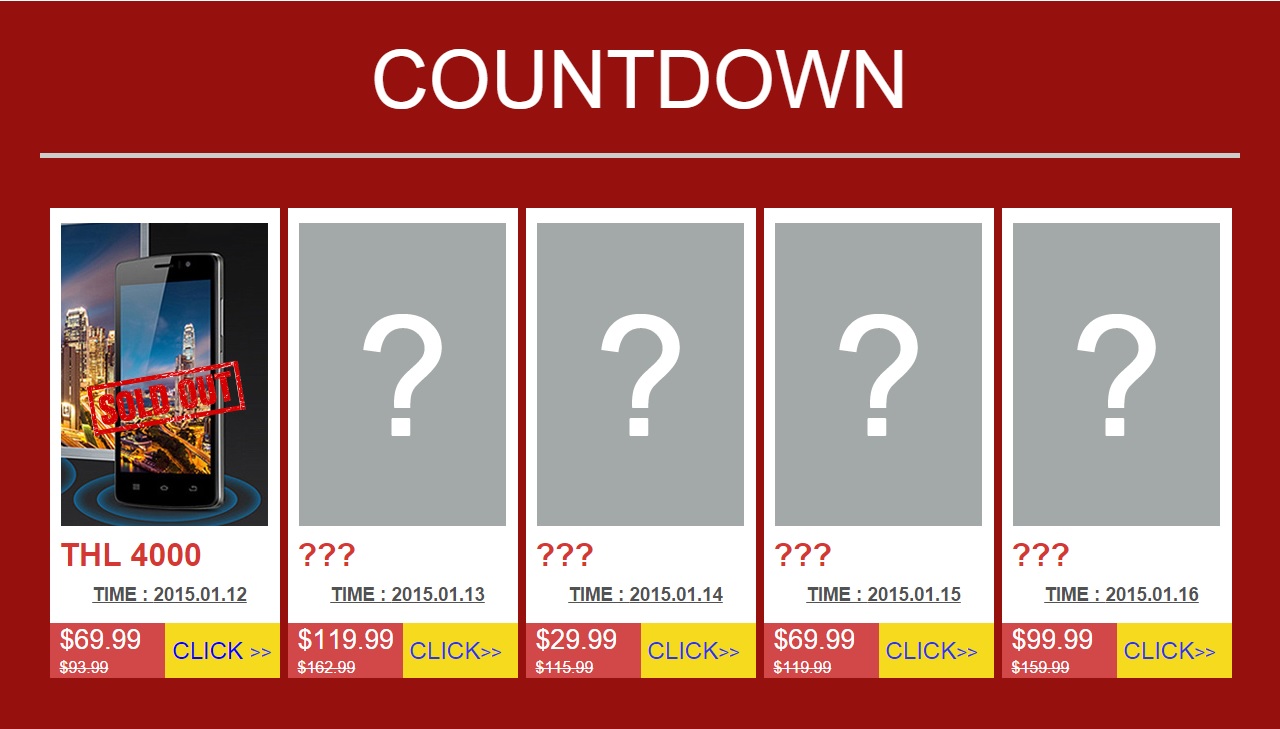 1949deal, is a Chinese online commerce, founded in 2006. Since then they have managed to place in a privileged position thanks to their experience, customer service and very competitive prices. The greatest growth in this shop came in early 2013.
Currently 1949deal has a 9012 m² warehouse, where it stores a vast amount of products, including the latest releases. It also has a good technology to complete orders in a very effective and satisfactory time.
Most products are shipped within 24 hours, and work 8 hours a day six days a week. To this we must add that the prices are the tightest in the market.
Shipping is free, and all items come by certified mail with tracking number. Allows you pay with PayPal, this being the main method of payment on the web. Although there is always the possibility of paying by credit or debit card.