MPIE G7 Review
MPIE G7 is the most anticipated phablet created by the Chinese company Mpie. MPIE G7 is the new flagship and in the words of the company, it brings economic power, which combines cutting edge hardware with enhanced functionality, the G7 is as powerful as it is impressive.
Package
What you will find buying a MPIE G7 is one cell phone, one battery, a battery power adapter, an USB Cable, earphones and an user manual. Package weight: 0.5 kg.
Design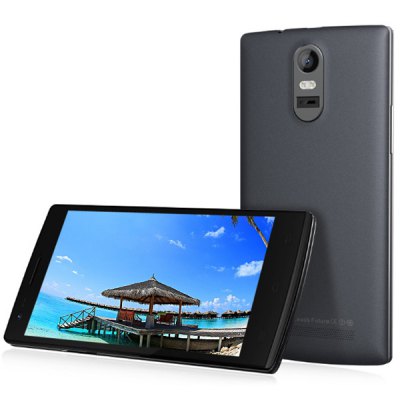 The design of the MPIE G7 is specially particularly noteworthy because of its stunning superfine profile measuring only 8 mm and a weight of only 120 g, a stand-out design and elegant aesthetics.
The MPIE G7 has a body slightly rounded, and a dimensions that are approximately 143.5 x 71 x 7 mm (L×W×H), that having in count its weight is a great success for a phablet.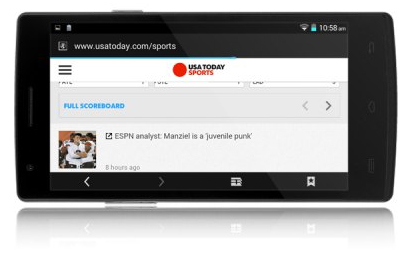 Apart from what we have already shown, it's important to talk about the display, offering a 5.0-inch HD screen, a little bit small for a phablet, but truly fascinating for razor sharp images, brilliant color and unparalleled clarity. Amazing for visually demanding HD movies, high resolution photos and the latest 3D games, also the capacitive screen offers an experience amazing dive, another plus because it consists of a layer of electrical insulation, such as glass, coated with a transparent conductor such as ITO (indium tin oxide-doped). Since the human body is also an electrical conductor, touching the display surface is a distortion of the electrostatic field of the screen, which is measured by the change in capacitance (electric capacity).
Performance
The MPIE G7 provides high-level software optimization to complement the hardware. It includes a powerful MTK6582 Quad Core Cortex A7 processor that can perform multiple tasks at full speed, this CPU is focused on low cost sector, noted for having a price that is very competitive. Mediatek every day is getting stronger, an example of this strength is the partnership that has entered into with HTC, because these processors are irresistible, they have a good performance, and is priced lower than most of the others.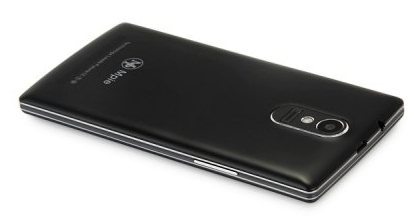 Also, MPIE G7 features Mali-400 MP GPU for visual effects and 3D performance. The MPIE flagship introduces the next generation technology to unlock fingerprint and smart gestures off screen for total control on all your favorite applications.
The device has a RAM memory of 2 GB, and 8 GB of internal storage, expandable up to 64 GB via TF card. Finally, the G7 packs a 2200 mAh battery. The device comes with Android OS 4.4.2 (Kit Kat).
Cameras
The MPIE G7 has two cameras, a front and a back one. The rear camera of high quality 8.0 megapixel has been designed to capture all those priceless moments in spectacular HD quality, advanced multimedia broadcast streaming (video, music and images) for the ultimate in comfort, with light flash and AF. The front camera has 2.0 megapixel. In fact, it is a phablet with a good rear camera, but a little bit disappointing for the front one.
Network and connectivity
The G7 is a dual SIM device that supports WiFi, 4G, Bluetooth 4.0 connectivity and is fully unlocked. 802.11b/g/n wireless internet, GSM+WCDMA+FDD-LTE network, GSM 850/900/1800/1900MHz, WCDMA 850/1900/2100MHz and FDD-LTE 800/1800/2100/2600MHz frequencies, it also supports 3G and has GPS positioning.
Additional Features
The software is available in Afrikaans, Indonesian, Catalan, Malay, Czech, Danish, German, English, Spanish, Filipino, French, Croatian, Zulu, Italian, Swahili, Latvia, Lithuania, Hungarian, Dutch, Norwegian, polish, Portuguese, Romanian, Romansh, Slovak, Dave, Nick, Finnish, Swedish, Vietnamese, Turkish, Russian, Greek, Hebrew, Korean, Simplified Chinese, Traditional Chinese and Japanese. The device also comes with one micro SIM slot, a Dual SIM and a Dual Standby, a TF card slot, a micro USB slot, and FM radio, MMS, MP4, proximity sensing, e-book, gravity sensing, video call, light sensing, WAP and USB On the Go (OTG).
In short, the MPIE G7 is a great flagship, a perfect combination of the latest innovative design, powerful hardware and incredibly exceptional features, this phablet represents a real innovation for a new and yet unknown company, specially at this affordable price.
As we said, the device is available unlocked for worldwide use. You can purchase it for $147.33 from GearBest, you can buy it in white or black. You just need to be sure that your local area network is compatible with the networks supported by the device. You should check the Network Frequency of your country.
SPEC SHEET
| | |
| --- | --- |
| Display | 5 inch, capacitive, 1280 x 720 (HD 720) |
| Processor | Quad-core Mediatek MTK6582, Cortex-A7 |
| RAM | 2 GB |
| Storage | 8 GB, TF card up to 64 GB |
| Camera | 8 Megapixel Rear Camera, 2 MP Front Camera |
| Battery | 2200 mAh |
| Connectivity | GPS, microUSB, Wi-Fi b/g/n, Bluetooth |
| Networks | GSM 850/900/1800/1900MHz WCDMA 850/1900/2100MHz FDD-LTE 800/1800/2100/2600MHz |
| Software | Android 4.4.2 |
| Dimensions | 143.5 x 71 x 7 mm, 120 grams |
| Colors | White, Black |
| SIM slots | Dual SIM |