Massive 1st Anniversary Event on GearBest
GearBest's anniversary is coming soon, to celebrate their milestone anniversary together and to show how much you mean to them, they have prepared 4 anniversary gifts for Hexamob readers with the Massive 1st Anniversary Event.
On the occasion of the celebration of its first anniversary, the online store has decided to award its users and buyers with four different types of offers that will delight all lovers of technology and also at a very low price.
1. GearBest Anniversary Prize Draw
All customers with paid orders over $100 from Feb 3 to Feb 10 will enter their Prize Draw. Three lucky winners will receive the ONEPLUS ONE Black Phablet of 64 GB for FREE. Winners will be announced on GearBest Facebook Page on Feb 11.

2. GearBest Site-wide coupon
8% off using the following coupong code: GBBIR.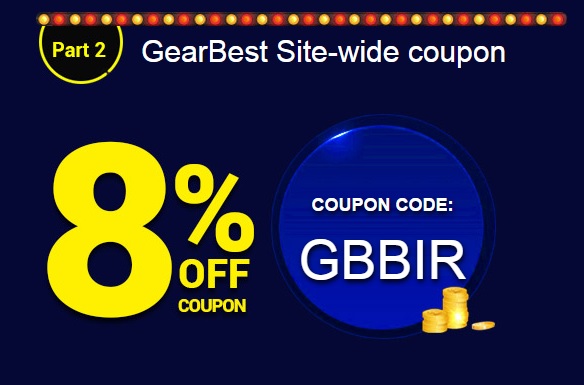 3. Biggest Ever Order Discounts
Spending $50 you will receive a discount of $5; for $80 a discount of $9; for $100, $12; for $200, a discount of $25; for $300, $39; for $400, $55. Using the following coupon code: G2015.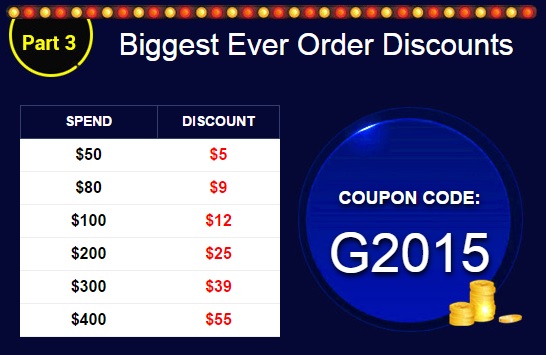 4. Top 32 Anniversary Flagship Deals
Enjoying the anniversary gifts, you can get flagship devices at a very affordable prices with the great deals that GearBest is offering to celebrate their first year. Some of the devices available are: Ulefone Be Pro, Elephone P3000s, Elephone P6000, ONEPLUS ONE, MEIZU MX4 Pro, LEAGOO Lead 7, also a great variety of smartwaches, quadcopters, cameras and much more.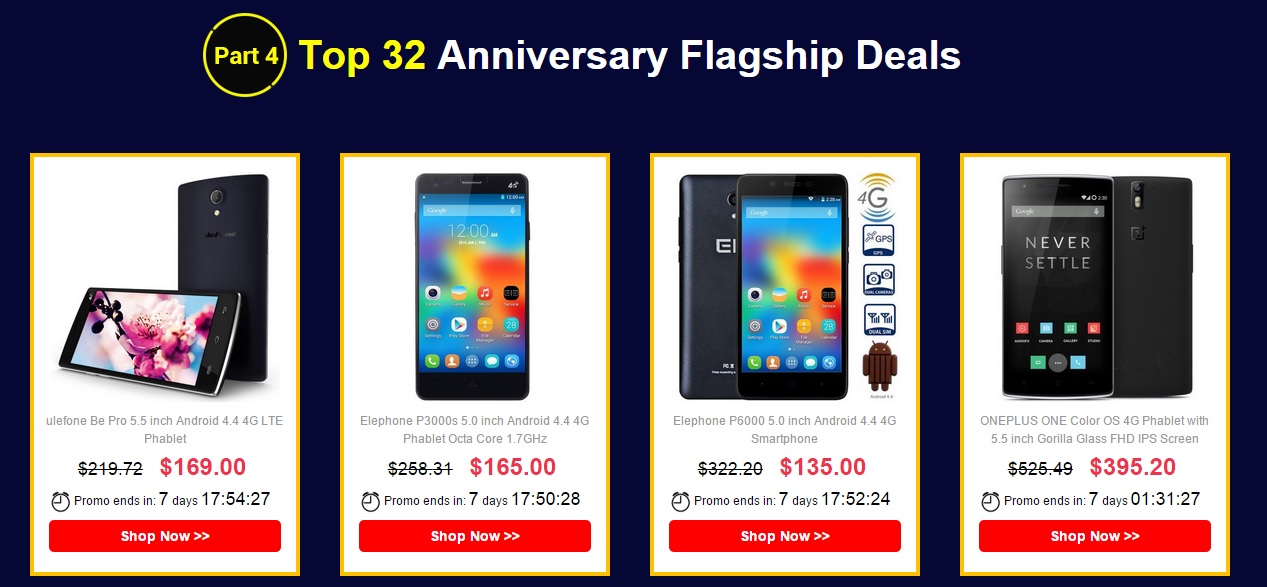 GearBest is an increasingly specialized in wearables and smartwatches with a huge Android smartphones catalog at a very good price online store. Accept PayPal as a payment method and have free shipping for orders.