March Markdowns on GearBest
Gearbest is running a big promotion for all the customers from March 16th to March 30th. It is called March Markdowns and is full of great deals and free gifts that we will see below.

On this occasion, March Markdowns consist of two kinds of offers. On one hand, we find a wheel with a variety of gifts that chance will decide which one is for you. Moreover, we find the best deals on the market in terms of smartphones, smartwatches and a lot of different mobile devices, now available to any pocket. Let's see:
1. Free Gifts
This first part includes, among others: one OnePlus One phablet of 64 GB, two ZTE Blade S6 phablets with Android OS, 5.0 Lollipop version and 4G connectivity, thirty L12S bracelets, with OLED technology and Bluetooth. Also, this promotion of free gifts features one hundred flashlights of UltraFire Cree Q5 LED, one thousand of 50 GB Points and 10 GB Points (minimum prize).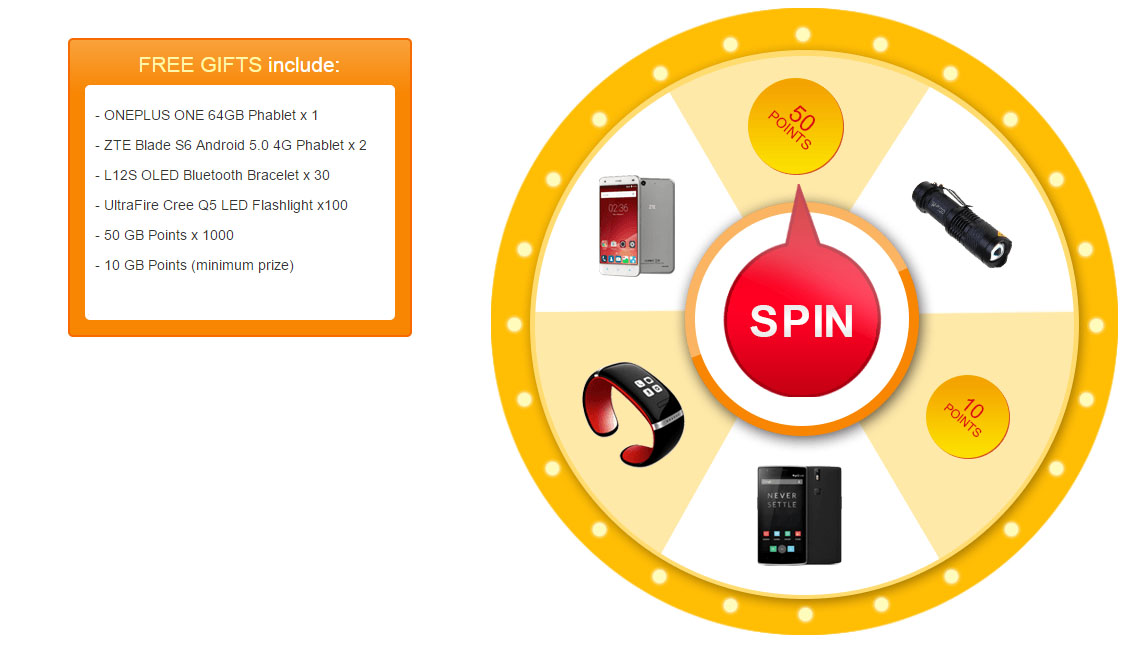 First, log in to the website. Tenh, all you have to do to receive your free gift is spin the wheel. Once it stops, you will see what have you got.
2. Top 81 Flagship Deals
GearBest includes all known high-end devices. From the most powerful smartphones to more desired smarwatches. Besides RC Quadcopters, e-cigarettes, computers, audio and video players, accesories or smart home devices. GearBest delivers the very best deals this March. As you can read on the website, shop the Top 81 bestselling products personally handpicked by our staff for the ultimate flagship deals.

GearBest is an online shop with years of experience. You can find many products at the best market price and some of them with no shipping costs. Take this opportunity which begins on March 16 and ends on the 30th, to purchase what you're looking for and discover others you may love too.
March Markdowns on GearBest