InkCase+ Review
InkCase+ (or InkCase Plus) is the second generation of InkCase, a FitCase that serves to protect your Android Smartphone that also has a second independent electronic ink display by adding to a main display, such as Samsung Galaxy S4, S5, Note3 or Nexus 5. Oaxis presented InkCase+ as a low power consumption screen that you can purchase for only $105.11 via Gearbest.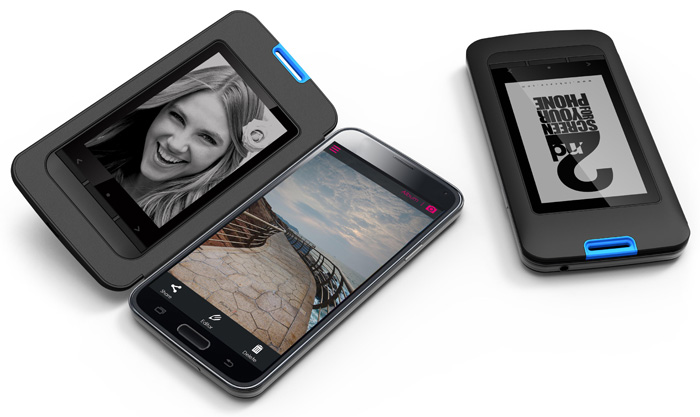 Along with a FitCase, it becomes a protective case and a second screen to the phone. Removable concept makes it more versatile. It can be used independently or together with other FitCase designs supporting different Android smartphones. For example, Gearbest store still offer below FitCase: HTC M7/M8; Sony Xperia Z; Samsung S4/Note 2/Note, etc.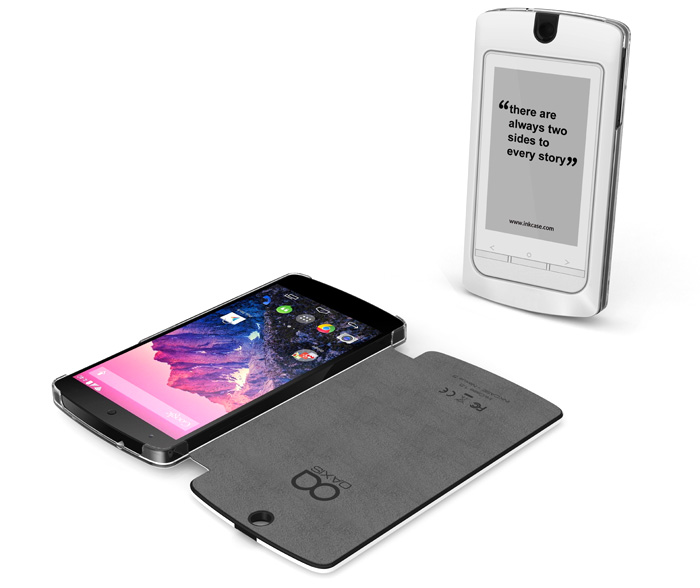 Also, there are some very interesting apps available for InkCase+, such as InkCase Photo Monochrome image maker, EpiReader, a good reading application that improves the reading experience, or also iReader.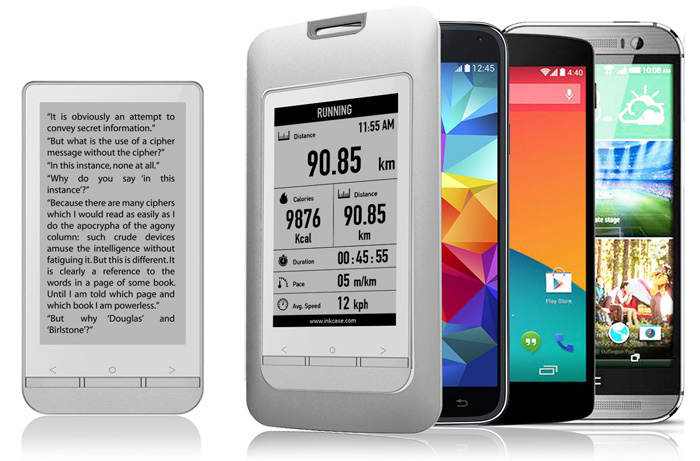 InkCase+ got some recognition being a crowdfunding project and now it is a useful reality (if you've used for a while an e-ink reader, you know the benefits of this type of display). It is synchronized to a smartphone via bluetooth wireless connection, but managed by Android apps, specifically by EpiReader application. This is a cover for the iPhone 5 and 5s too, whose peculiarity is its high electronic ink display, located in the rear. InkCase+ is also an independent e-book reader.
When reading text, electronic ink is unrivaled. Easy on the eyes, read perfectly in full sunlight, is the closest thing to read on paper, and consume a fraction of a LCD screen of a smartphone or Tablet, where the LCD are filled with reflections and are almost impossible to read. This second screen just adds 5 mm thick and 45 g of weight to your phone. Ideal for reading e-books, it already has three integrated applications (photo sharing, e-reader and cycling application), but plan to publish an SDK for developers can develop own apps. It also can receive notifications and different messages without having to unlock your device. It is on permanently since it is synced with a modular design , with which the user can separate the screen case and use it in different ways.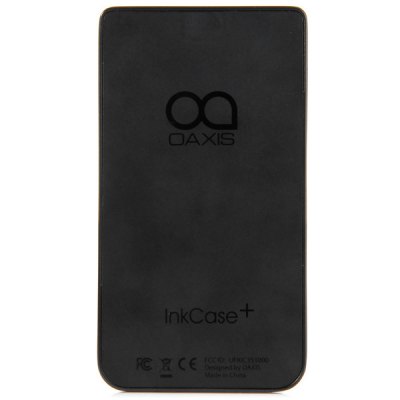 As electronic ink when it shows a static display, no power is needed. This is useful if you need to consult a map or check biometrics while you ride your bike. In short, this electronic ink display is independent and allow us to avoid the use of the other smartphone screen, and because it is more efficient, it will give more independence battery, reaching about 19 hours of continuous reading.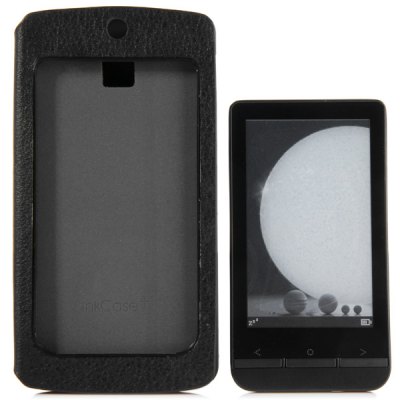 The screen is not touchscreen, but physical keys are included, for example, for answering a call. A very original and practical idea that will appeal to fans of reading and those who want to save battery. Since the characteristics of electronic ink are ideal for smartphones, it is hard to understand why they are not already everywhere. So if you read, you will enjoy InkCase+, the case that adds a second electronic ink display to your smartphone.