Comparison Leagoo Lead 2 vs Leagoo Lead 4
Comparison review of Leagoo Lead 2 vs Leagoo Lead 4
Today we are going to compare the smartphone Leagoo Lead 2 with his brother the Leagoo Lead 4 both from the same brand Leagoo, who is growing internationally very fast. Both are good smartphones for any Android user but you can choose any of them depending on what features you like. Take a look to the main specs of them:
Specs comparison
| | | |
| --- | --- | --- |
| | Leagoo Lead 2 | Leagoo Lead 4 |
| Processor | MTK6582 Quad Core 1.3GHz | MTK6572 Dual Core 1.0GHz |
| Display | 5.0 Inch QHD IPS | 4.0 Inch WVGA |
| Resolution | 960×540 pixels QHD | 800×480 pixels |
| GPU | Mali-400 | Mali 400 |
| RAM | 1 GB | 512 MB |
| Storage | 8GB | 4GB |
| Camera | 13.0 MP Rear / 5.0MP Front | 3.0MP Rear/ 2.0MP Front |
| Battery | 2200 mAh | 1600mAh |
Processor
As you can see in the table above, both are implementing a Mediatek processor. MediaTek MT6582 ARM Cortex-A7, 1300 MHz, Quad-core vs MediaTek MT6572 ARM Cortex-A7, 1000 MHz, Dual-core
ARM Cortex-A7 is the most efficient processor designed by ARM Holdings, a leading developer dedicated to making chips for smartphones, semiconductor and software development. What makes the ARM Cortex-A7 as an extraordinary success is mainly consumption, because it uses five times less energy than the Cortex-A8 processor, for example, in a fifth of its size and with higher performance. Leagoo Lead 4 has an inferior frequency 1000Mhz in front of Leagoo Lead 2 (1300 MHz). So, the advantage of a low frequency is the lower battery consumption but if you want to performance advanced apps with many processor requirement MTK6582 is a better choice. Both models have the same graphics processor, ARM Mali-400. This GPU is powerful and able to run complex graphics of many current games.
Display
Leagoo Lead 2 have a very good screen with 5.0″ screen and 960×540 pixels QHD resolution. These features are better than 800×480 pixels WVGA of Leagoo Lead 4. So, we recommend the Lead 2 because of this. However, if you want a smartphone with a small screen Leagoo Lead 4 with 4.0″ screen could be the solution.
Storage
8GB vs 4 GB. In my opinion, 4GB could be storage enough. However, it depends on the number and size of files you download. Storage memory or internal memory is what, in terms of PC, is known as HDD. In this case, the 8 GB internal memory represent a high capacity. It's posible that many users need at least 8GB because actually many apps are growing in size. So, we recomment Leagoo Lead 2 for this reason.
RAM
1 GB vs 512 MB.
In RAM are loaded all the instructions that processor executes, so the more capacity it has the better. In this case, 512MB are normally able to run many apps without problems. Of course, if you want to run many apps at the same time if you have 1GB RAM they will run better than with a low amount of RAM available. If your choice depends on the price and you dont want to spend many money you can choose 512MB but we always recommend the best option, in this case Leagoo Lead 2 with 1 GB RAM. Many users probably wouldn't appreciate any difference but if your not one of them…you will need 1GB RAM version.
Camera
The camera could be one of the main difference of these two models. Leagoo Lead 4 has an 3.0 MP read camera in front of 13.0MP rear camera of Leagoo Lead 2. This is a very big difference resolution and we recommend obviously the 13.0MP camera. In this case, Leagoo Lead 2 is the main option without any doubt. Furthermore, you've a 5.0MP front camera in this model to let you make selfies or videocalls with a very good quality.
Connectivity
3G, GSM 850 / 900 / 1800 / 1900 MHz, WCDMA 850/1900/2100 MHz, Wi-Fi b/g/n,Bluetooth and positioning GPS with A-GPS and EPO assistance are built in both models. So, there are no differences in this case to take a choice about any of them. Both are building good specs in connectivity features.
Other features
In addition to these features, Leagoo Lead 2 has dimensions of 200x130x81 mm vs 122×63.5×9.5 mm, being both thin and with a typical size. You've to get any of them depending on if you need a big screen size or not. Leagoo Lead 2 has a net weight of 135g and Leagoo Lead 4 115g so, this feature can't be important to take a decission. Both models are light and handy.
Battery coulb be an important feature to choose between these models. Leagoo Lead 2 has a 2200 mAh battery against 1600 mAh of Leagoo Lead 4. Normally, you need to get better battery because it will give you a better user experience. Android OS version in any model is diffent too. Leagoo Lead 2 implements Android 4.4 Kitkat version in front of Android 4.2 Jelly Bean of Leagoo Lead 4.
In any case, both are at a particularly affordable price, competitive prices specially through the webpage 1949deal, where you can find all the phones on the market at a very low price with fast and safe shipping.
On the website you can buy the Leagoo Lead 2 in black or white and the Leagoo Lead 4 in black or white. The price difference is not very large so now it's your choice. You can also buy other accessories for a very low price in 1949deal.com
Leagoo Lead 2 pictures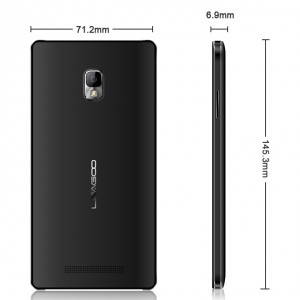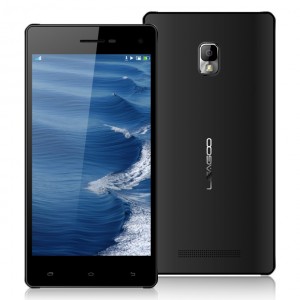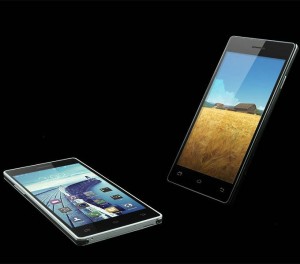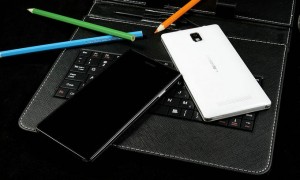 Leagoo Lead 4 pictures