Atongm W008 Review
Smartwatches market was still in its infancy three years ago, but already we can find several interesting models for those who want to get one. Today we bring you Atongm W008, the new wearable you need to have. You can get it at best price through Everbuying. Only €61.19 and free shipping.
With Atongm W008, is confirmed that wearables are here to stay, that technology is advancing rapidly. Atongm W008 stands out for being most elegant and comfortable than most of smartwatches on the market now and with new features. Atongm W008 is a smartwacht model developed by an almost unknown Brand, but with surprising performance and low price. The biggest difference between this and other models is that we can place a SIM card inside the device, so that we can use it without a smartphone near.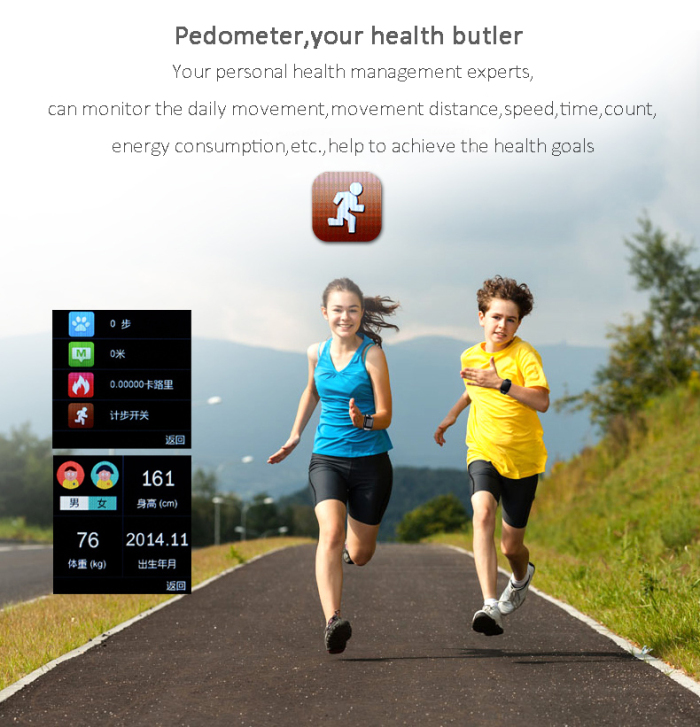 This is something very useful and interesting not only for athletes who want to go jogging or bike with no worries about their fragile Smartphone, this is also useful for those who are forgetful. You may require a second multidevice card to your operator. A handy feature that can serve also as a backup for those moments when our smartphone runs out of battery. Do not forget that the main use of smartwatches is to work as a phone to make and receive calls and messages without having to take the phone, just controlling the watch, apart from telling you what time it is.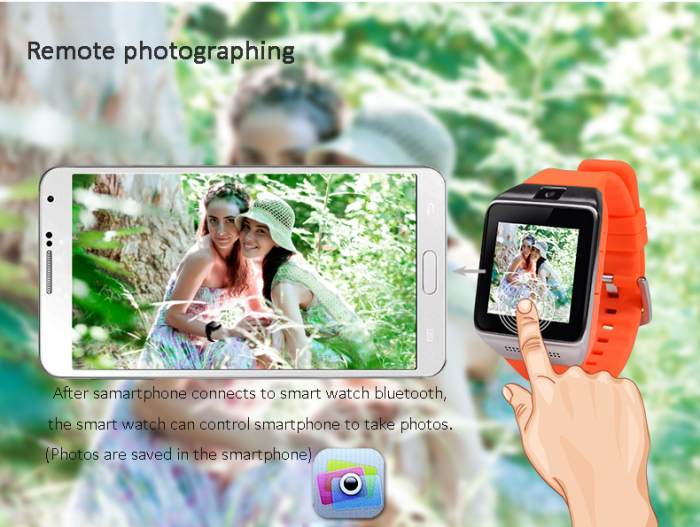 Among the functions of the new Atongm W008, includes a 5 megapixels camera that lets you take pictures from your wrist in a very comfortable and fast way, also good for selfies because of the position of the camera. Other utilities that you can find on this wearable is FM radio or viewing photos and videos, either the ones you have in your smartphone, thanks to its Bluetooth connectivity, and has place for external memory.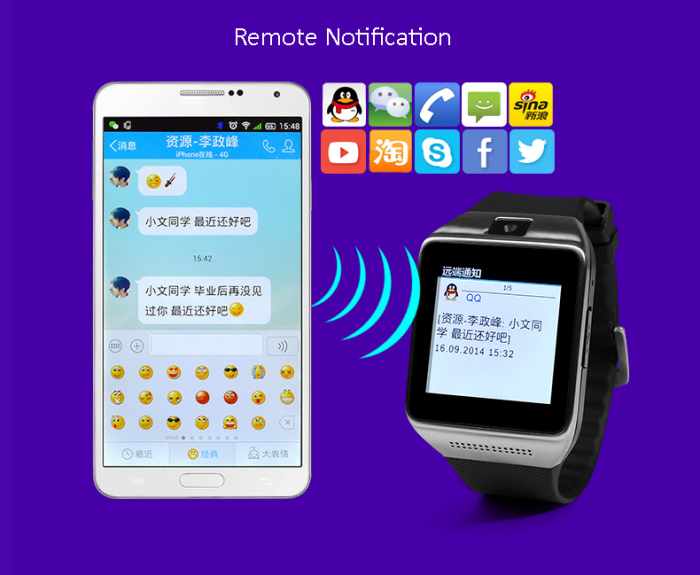 The 350mAh battery gives it an autonomy in standby of more than five days without charging. In any case, we can optimize its use by making some basic settings already known thanks to smartphones and also limited battery: lower the brightness, turn off the display whenever possible, turn off wireless connections and monitor the number of applications that emit us notifications, among others things.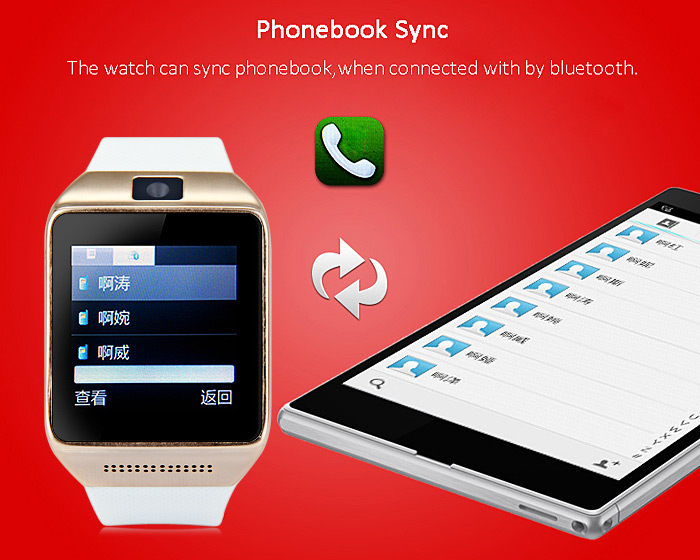 Atongm W008 also features a Pedometer that gives us the steps we take throughout the day, distance traveled and calories burned. A very useful feature for those who care about monitoring the activity performed or for those looking to keep track and overcome every day. Sleep Monitor, another issue with which we can control our sleep. Activate this function before bedtime and in the morning check reports on how many hours you sleep and quality of your sleep. Last but not least, we emphasize its anti-loss alarm function; enabling this feature will jump an alarm when your Atongm W008 being more than 10 feet from your Smartphone, in case you take it with you. Avoid unnecessary shocks and protects your new gadget of possible confusions.
Of course, we can also display the contacts from the watch itself. Make the call you want with just a few taps without removing the phone from your pocket and show the name of who is calling you. It is multilanguage, features Micro USB slot, weights 46 g and measures 11.0 x 11.0 x 9.5 cm. In short, Atongm W008 comes willing to reinforce the good image of the company.