2015 Brands Sale Event from Everbuying
Today we will talk about a promotion that will be loved by all our readers. This is the 2015 Brands Sale Event organized by Everbuying, whose duration ranges from 15th July to 30th July. The event is divided into three parts that we will explain below.
Part 1 – Share & Win
This first part is dedicated to people who participate in Sharing the activity on Facebook. In this case Everbuying will have a luck draw:
The 1st price can get a Xiaomi Redmi 2 Pro of 4.7 inches (1 winner).
The 2nd price will be a Xiaomi 10000 mAh fast charge power bank (20 winners).
The 3rd price is an Original Xiaomi Novel Portable USB Light (50 winners).
The only thing you must to to participate is sharing in Facebook, this way you may easily get one of this prices, so don't miss your chance.
Part 2 – Brands Area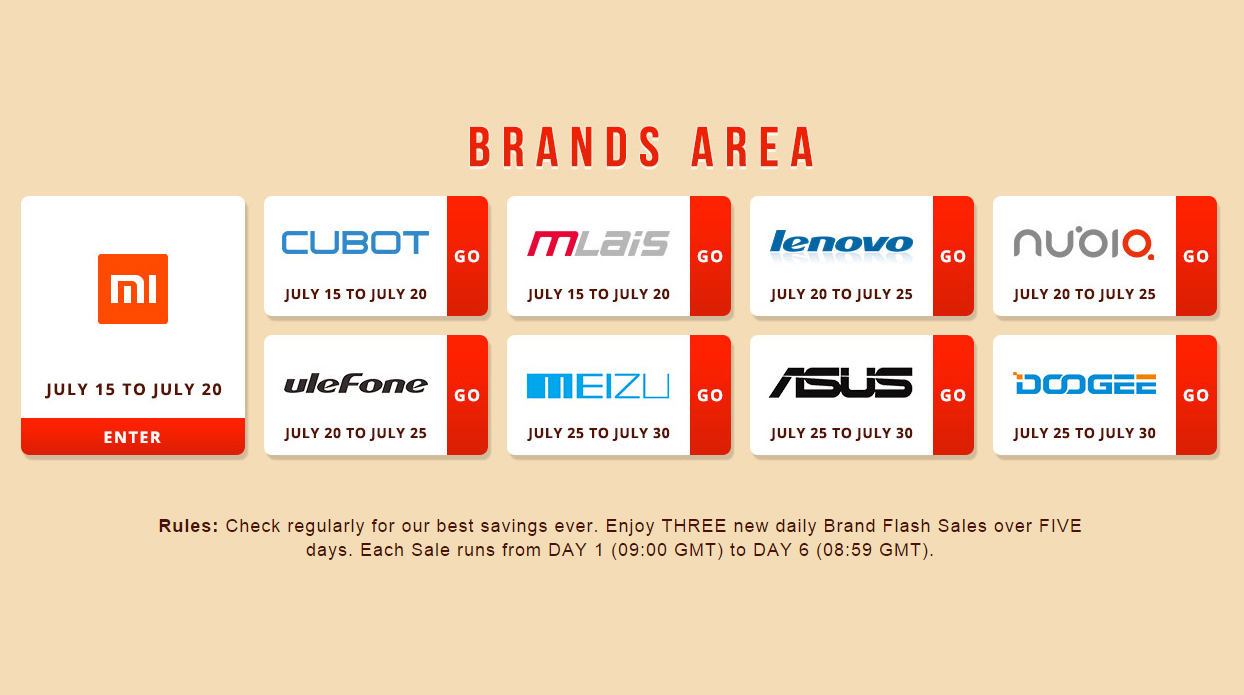 In this part you will find the best prices ever for most of the brands available on the site, such as Xiaomi, Cubot, Mlais, Lenovo, Nubia, Ulefone, Meizu, ASUS, and Doogee, during all the time that lasts the promotion.
July 15th – July 20th: For Xiaomi, Cubot, Mlais.
July 20th – July 25th: For Mlais, Lenovo, Nubia.
July 25th – July 30th: For Meizu, ASUS, and Doogee.
Rules: Check regularly for their best savings ever. You can also enjoy three new daily Brand Flash Sales over 5 days. Each Sale runs from DAY 1 (09:00 GMT) to DAY 6 (08:59 GMT).
Part 3 – Flash Sale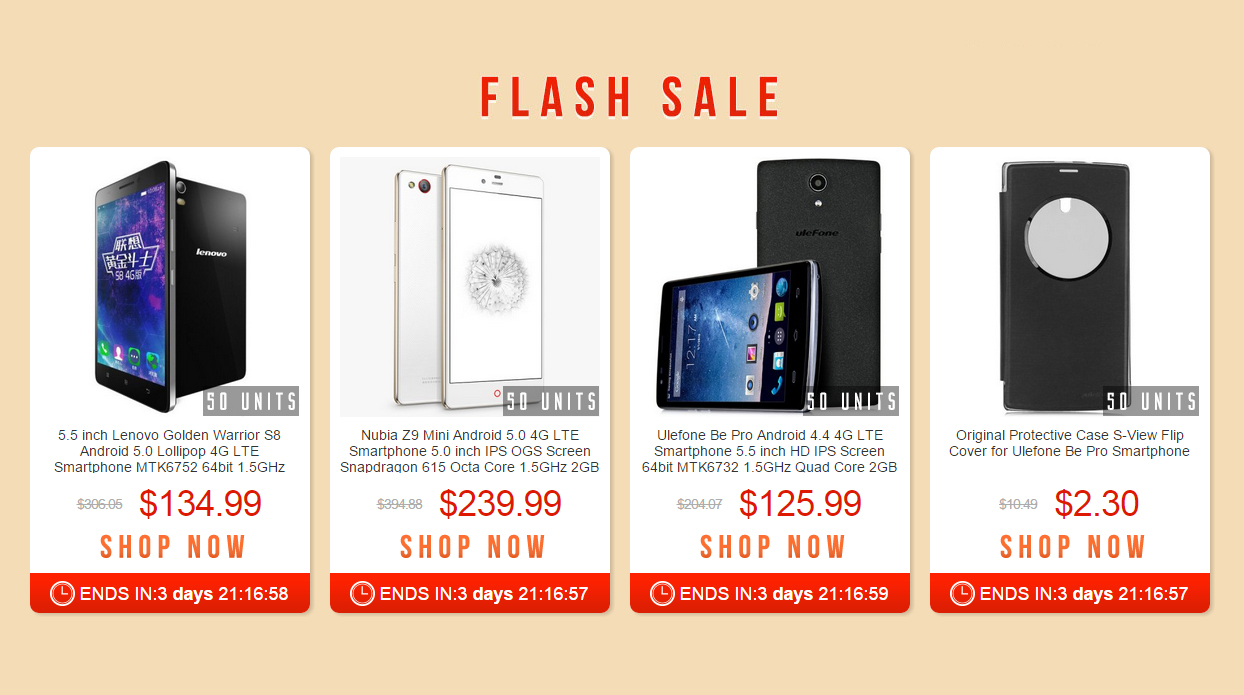 Everything is included in this special promotion with flash sales. But time is limited for 5 days for each product, and then will change to other products.
Some examples you can find right now in the Flash sale are the Lenovo Golden Warrior S8 for only $134.99, the Nubia Z9 Mini for $239.99 or the Ulefone Be Pro for only 125.99. So do not waste time and enjoy all these amazing promotions.
2015 Brands Sale Event from Everbuying – Flash sale promotion