Yoga Tablet 2 and Tab 2 A7, the latest news from Lenovo
Lenovo has introduced several new products at CES in Las Vegas, including two basic tablets, the Tab 2 A7 series, and an interesting improvement to the Yoga Tablet: it works now with any kind of stylus. Let's see separate the main features of each.
Lenovo Tab 2 A7
Lenovo has introduced two models, wich are basically the same but for one difference: one has 3G and support for voice calls. Both have a 7-inch 1024 x 600 pixel resolution, carry a quad core MediaTek MT8382M processor running at 1.3 MHz, have 1 GB of RAM and 16 GB internal, storage expandable up to 32GB via microSD card.
The two tablets will hit the market running Android 4.4 KitKat. The Tab 2 A7-10 (which does not include 3G support) will be available in black, while the Tab 2 A7-30 (3G) will be available in four colors: black, white, blue and pink.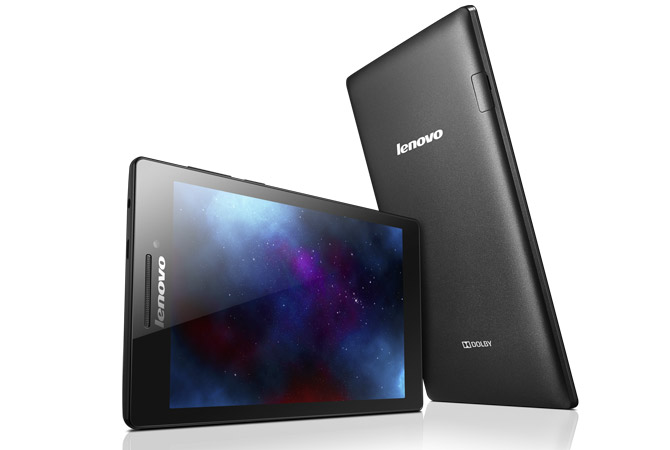 The A7-10 Tab 2 goes on sale later this month for $ 99, while the Tab 2 A7-30 will reach the market in March, priced at $ 129.
Yoga Tablet 2
The most interesting aspect of the Yoga Tablet 2 is the AnyPen technology. This technology allows the touch screen to work with any object that has a metal or graphene tip. That is, any material that gets to conduct a small electrical charge can be used as stylus.
The Tablet 2 Yoga is a device with an 8-inch IPS display and 1920 x 1200 pixel resolution which is available on Android and Windows Phone. The Yoga series has a very distinctive design, with a thick cylindrical part on the side where the battery lies, that can be used to hold the tablet in many different positions.
This tablet carries an Intel Atom Z3745 quad core processor and has 2 GB of RAM and 32 GB of internal storage, expandable up to 64GB via microSD card. It also includes a 8 MP rear camera with f/2,2 aperture and a 1.6 MP front one.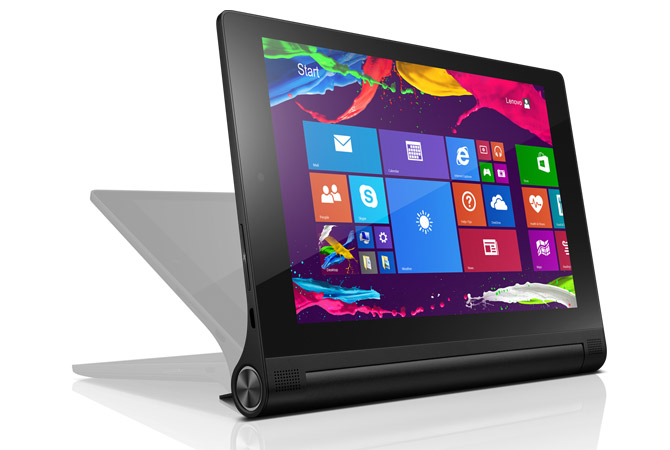 The Yoga Tablet Series 2 is available also with a 10-inch screen, but in this case it does not include the AnyPen technology. In fact, this technology is only available in the 8-inch version running Windows Phone 8.1, and it is not compatible yet with versions that run Android.
The Tablet 2 Yoga with the AnyPen technology will be released later this month, priced at $ 299, and will include a one year subscription to Office 365.
More information: Lenovo news.
Source: TechRadar, AndroidPolice.