Xiaomi has officially presented the Mi4
Today the famous Chinese company has officially presented its new flagship. The Xiaomi Mi4 has hit the market with specifications that rival the best handsets currently available on the market.
The previous model has been an absolute success, running out in a few minutes each time a new batch of devices hits the market. In India, all the Mi3 available for pre-order has just been exhausted in its first day on sale, and this new terminal has all the points to follow the same path.
The Mi4 has an IPS 5-inch screen, with a FullHD resolution of 1080 pixels. It works with an Snapdragon 801 processor running at 2.5GHz, 3GB of RAM and we can choose between two models with 16 or 64 GB of internal memory. It has a battery of 3080 mAh.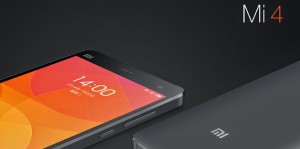 The smartphone has a 13 MP rear camera with a Sony IMX214 sensor with f/1.8 aperture and flash LED. It is able to do HDR in real time and can record videos at 4K. The front camera also has a Sony sensor (in this case IMX219) with an amazing 8 MP, and a wide-angle of 80 degrees, designed to take full advantage of the selfies.
LTE offers full connectivity, capable of connecting to both national as international networks. In principle it will go on sale in China, but the company has plans to expand to another 12 countries, most of them in Asia.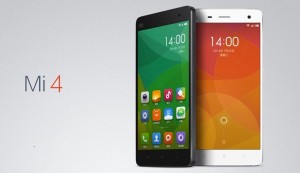 The Mi4 is built of plastic, but has a metal frame that gives it an extra point of strength. This detail, together with the rounded corners and the position of the speakers has raised some criticism because it seems a blatant copy of the iPhone's design. The back cover is interchangeable and Xiaomi offers a wide variety of colors and designs to choose from.
Finally, along with the Mi4, Xiaomi has also presented its first smart bracelet, the My Band. It has very limited functions, such as counting steps, monitor our sleep or unlock the phone. The most striking point is its price, $11. It is unclear whether it will only support Xiaomi devices or you it would connect to any Andorid phone.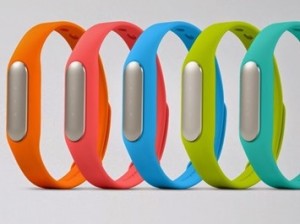 Following the policy of other Xiaomi's devices, such as the Mi3 or the RedMi, the Mi4 goes on sale in China for a considerably lower price than its competitors. The model with 16 GB of RAM costs the equivalent of $320, while the 64GB model will cost around $400. However, these prices would be considerably more expensive if the device was aimed to the European and American markets, where it must be added the costs related not only to the transport but also to the fees and customs of the respective countries.
Still, it is a terminal with an excellent performance, and certainly it would be a great incentive for its competitors if Xiaomi finally turned to look for a global expansion.
Source: Android Police.