Windows 10 supports notifications from Android and Windows 10 Mobile
The Conference Build 2016 has brought many innovations, for present and future, especially for the Microsoft universe, and one of those on which we most want to pay attention also affects Android. Windows 10 will support Notification Mirroring and Universal Dismiss, or notifications received from Android devices will come on Windows 10 desktop, where you can not only read but also to discard them.
The service is actually an update of the Windows Notification Service (WNS) that initially works with Cortana, but in the future will be in fact an integral part of the OS. Obviously it is necessary that developers support this functionality in their apps, which logically Microsoft encourages you to do, even as it takes only few lines of code. Even more obvious, the feature will not concern only Android, but also Windows Mobile 10; iOS is currently cut off, due to increased restrictions on the OS, but Microsoft is working on it.
Users can enable this feature in the settings of Cortana, and even if it were not hidden you can still mute notifications, but as mentioned before the function will be an integral part of the operating system.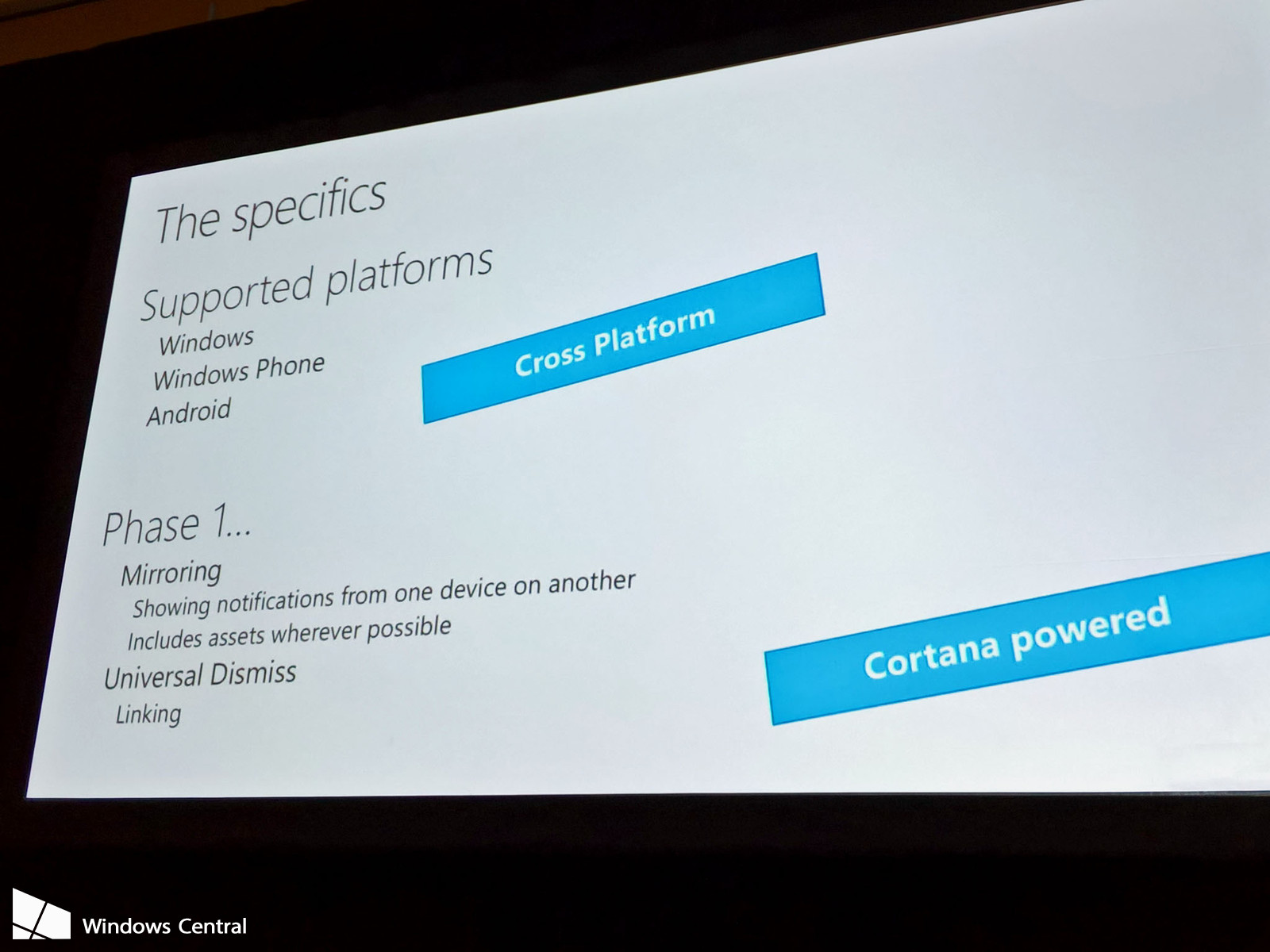 The Notification Center will be one of the Windows 10 areas that will suffer the most important and obvious changes. The most interesting news is the synchronization of cloud through which we will enjoy a more intelligent management of notifications. In fact, the cancellation of a device of one or more notifications will affect all Windows 10 devices in your possession, and more.
Unfortunately we do not have an exact timeline, and so far Microsoft has talked only of "future versions of Windows", without referring specifically the Anniversary Update, but an upcoming release on the subject should give a light on the timing. The Notifications Center also undergone several changes to the interface. As you can see in the image, the notifications will be able to render pictures and multimedia content in order to offer the user a more complete view of what the app or the related system function is notifying. Future implementations may also provide Live Tiles and interactive areas similar to the "old" widgets.
Windows 10 supports notifications from Android and Windows 10 Mobile