WifiMapper helps you to find free WiFi
For all those people who are always looking for the best Wi-Fi connection comes WifiMapper, OpenSignal service that allows its users to capture the best free networks around the world.
In the Google mobile operating system we can find plenty of apps related to everything that has to do with the world of wireless. Some examples that come to mind right now are IPCast to transfer files using such connectivity, WiFi Manager to save power or WifiKill to fight against unauthorized users of a network of this type. The list, of course is much longer than these examples, and this news we take to present an app related to the wireless world on which we had not written so far. We leave you with the details below.
The name of the app is WifiMapper, and carries the tagline of Public Beta today because it is still in public beta (it may mean that you cann see some errors or bugs by using it). Android WifiMapper, like its iOS brother, uses the OpenSignal database to display on a map open Wi-Fi networks that you may have around. The app requires a data connection to the location of free wireless networks, though it is still very interesting, and that, after all, from the moment you connect to a localized network, you can save on usage of data connection.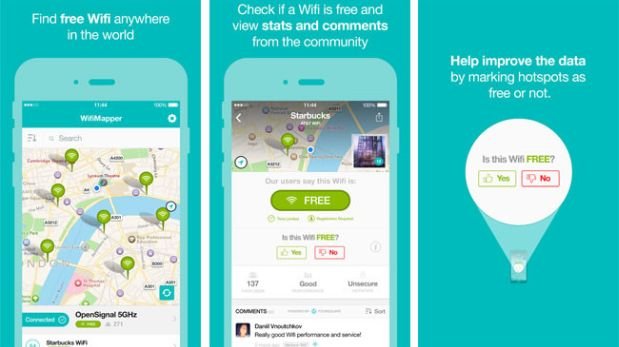 WifiMapper has a strong social component, and is that after all the users themselves are responsible for adding new networks on the map, classify and keep them updated. Many users indicate which type of wireless networks are, how safe it is, what type of establishment or institution are and some other things. As yet it is public beta, before you can download from the Play Store, you will have to join to the Google+ WifiMapper community.
It has a database of almost 500 million connections to free Wi-Fi worldwide and more than 2 million points recommended for a good connection. The service is now available for iOS and Android devices.
WifiMapper helps you to find free WiFi