WhatsApp is blocking user accounts from 3rd-party clients
WhatsApp has just applied an active policy of blocking user accounts from 3rd-party clients like WhatsApp+ or WhatsAppMD.
These two apps extended WhatsApp functionalities offering options that the original app has not implemented yet. Both were very popular and had a large community of users, who have been faced with the fact that their account has been suddenly blocked.
WhatsApp has sent a message to all the banned users informing that they had received a 24 hours ban by using an unauthorized service, and urged them to install the official app. The truth is that in their terms of service, WhatsApp informs that it is not allowed to use 3rd-party clients from other developers, but until now, they had never taken such a massive action.
The reasons WhatsApp has given for this general banishment refer to possible security issues and data leaks to 3rd parties. However, the message does not give more details, and they simply makes clear in the FAQ that they are not going to tolerate the use of such apps: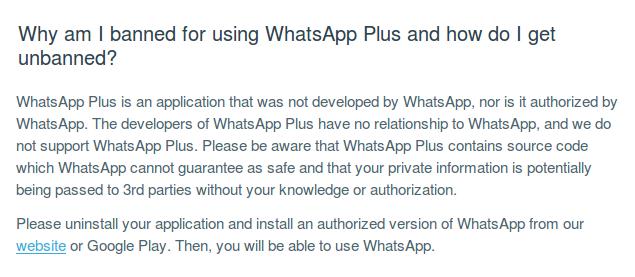 The users of those services have the option to come back to the original application or take the risk of losing the account. Such is the pressure, that WhatsApp+ has already decided to close the service and not they are not trying to mess with the powerful company.
In a message to his Google+ account, Dr. Mounib Al Rifai has posted the following comment:
We have received a cease and desist letter from WhatsApp and we are obligated to remove all download links and unfortunately delete this community…
Am really sorry for this but it's out of our hands and WhatsApp has pushed us into a corner that we can't escape this time..
It was a fun ride but it has come to an end..
Deepest regards from Rafalense and me and all the Whatsapp+ team for your support

*21 January 2015 RIP WhatsApp+*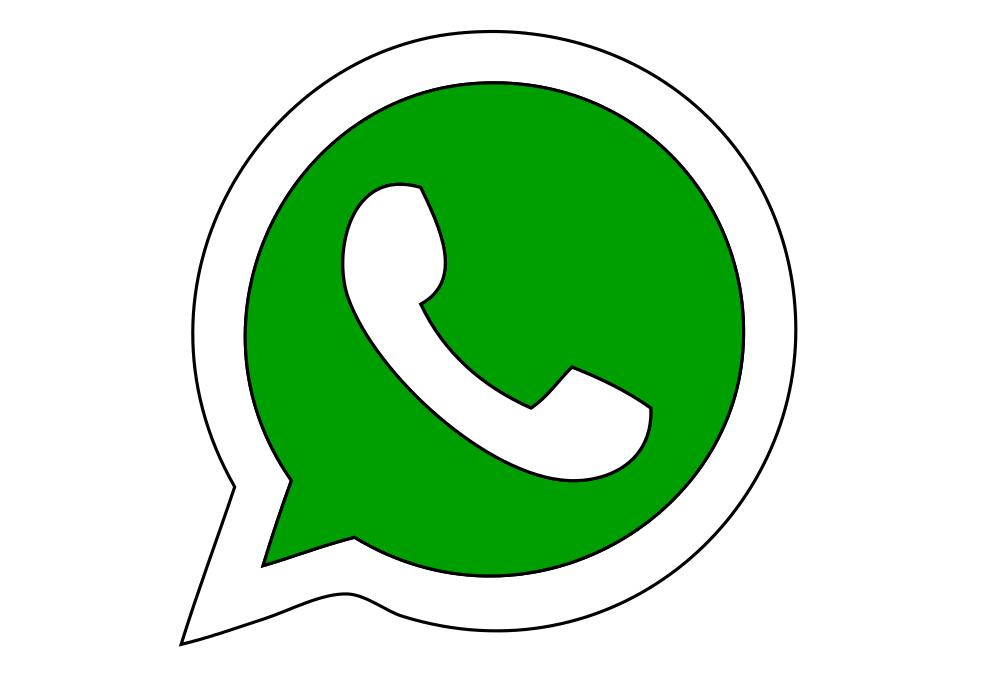 On the other hand, Joaquin Cuitiño, WhatsAppMD developer, has recommended their users to uninstall the application for now until he manages to bypass the identification system that WhatsApp is currently using to recognize the users of other 3rd party clients. Once solved this point, the app could be reinstalled.
From now on, WhatsApp users must choose between using the original app or move to other IM apps that may have the options that WhatsApp+ or WhatsAppMD offered.