WhatsApp allows you to change the phone number associated
WhatsApp allows you to change the phone number associated
WhatsApp allows you to change the phone number associated with the application in its latest update to version 2.11.97. This new version of WhatsApp is available from their website and soon may be downloaded from Google Play. In addition to this important development requested by many users are included in the update bug fixes, stability and performance improvements, etc …
Changing the number associated with WhatsApp
Maybe you will try any time insert the SIM card in a mobile phone or tablet with 3G WhatsApp associated with a different SIM card of yours. So, you've had to uninstall the application and reinstall WhatsApp from the beginning to use it with the number of the new SIM card that you were introduced. Well, in the new version available, WhatsAppp adds the possibility of change the associated phone number and so you dont have to perform all steps of the application configuration from scratch.
The problem we had so far is that when you uninstall the application you were losing some profile information in addition to having to re-install WhatsApp. Now, we finally have the chance to go into WhatsApp menu, Settings, change the number associated and after receiving confirmation via SMS, WhatsApp profile data are migrated to the newphone number associated with the application. Single.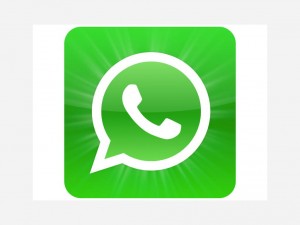 From the WhatsApp website you can download the APK file to install the application from your File Explorer Android. If you are not advanced users and dont know how to use this APK file, wait until this new version will be available on Google Play Store.
However, while the application is not yet available for download from the Google Play Store, those who be anxious to use the new version or you may need this new feature of WhatsApp associated number change…you can download the latest update to version 2.11. 97 from the button below: