Do you want a Chinese phone this Christmas?
Do you want a Chinese phone this Christmas?
Are you thinking about buying a new phone this Christmas? Do you know the differences between the most well-knows Chinese phones available? Here there is a summary of the best opportunities existing on the current market.
Zopo ZP998. International price: $340.
This device has a 5.5-inch display with 1920 x1080 pixel resolution, a 5 MP front camera and a 14 MP rear one. It includes dual SIM and the possibility to add 64 GB of memory. The processor is an octa core MT6592 from Mediatek running at 1.7 GHz and 2 GB of RAM.
Green Orange NX. International price: $460
It has almost the same specifications than the Zopo ZP998 but its design looks better. It has a metallic chassis and includes some specifications like NFC, OTG and MHL.
Jia Yu G2F. International price: around $135
It's one of the best values, with a nice design and good specifications. It has a quad-core processor from Mediatek (MT6582) running at 1.3 GHz and 4.3-inch display with HD 1280 x 720 pixel resolution. With 1 GB of RAM and 4 GB of memory, OTG, 8 MP rear camera and dual SIM, it has really good characteristics for this price-range.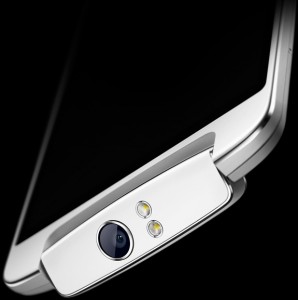 Xiaomi Mi3 Snapdragon 800. International price around: $450 – $570 (32 GB, or 64 GB)
It will be available on December 19th. It's an impressive device with a Qualcomm Snapdragon 800 processor at 2.5 GHz, 2 GB of RAM, NFC, 3100 mAh battery and a 5-inch screen with HD 1920 x 1080. More information at Xiami Mi3.
Oppo N1. International price: Unknown. In China, it's sold for $574.
This smartphone will be available internationally on December 10th. It's a 5.9-inch device with 1920 x 1080 pixel resolution, a Snapdragon 600 processor, and 2 GB de RAM. Among its unique features, it includes a rotatory 13 MP camera and a back touchable panel. Oppo has an interesting collaboration with CyanogenMod, selling a limited series of devices with pre-installed CyanogenMod.