TowerMadness 2 has been released!
TowerMadness 2 has been released!
The second part of Tower Madness has just been released! Those who have played the first edition of the game will be delighted to know that this time it features new levels, better weapons, more enemies and more characters. For everyone else … here there is a brief description of the game.
Tower Madness 2 is a defense game with a similar style as Kingdom Rush or Plants vs Zombies. In this case, we must protect a flock of sheep from being abducted by aliens.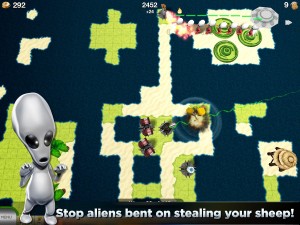 The game mechanics are simple; you need to set a defense line formed by towers to stop the advance of the aliens, before they manage to abduct our sheep. We earn coins with the killed enemies, and we can use these coins to upgrade the towers we have and build some new ones.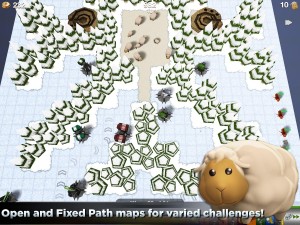 A feature of Tower Madness 2 (as already happened in the first game) is that the attack route of the aliens is not predefined, so we need to strategically place towers to cover all possible the routes. By overcoming each scenario, we obtain stars and wool, which we need to unlock the higher towers' levels and move towards maps of increasing difficulty. There are 40 different stages spread over 4 campaigns.
If we registered, we can follow our progress, compare it with other players, and challenge them. In this second installment of Tower Madness, the endless mode has been replaced by Invasion mode, with higher difficulty, which provides us with extra rounds with a +25 % wool bonus. We can also save the game in Google Drive, so we can play from any device.
The game is available for iOS and Android for $2.99, and for this price we have access to the full game in the traditional style, without any in-app purchase required. You will find it in the App Store and Google Play.
Source: AppsGoer.