Torso, an ultra portable connector
Torso, an ultra portable connector
A Kickstarter campaign is raising funds to launch an "ultra -portable" USB cable. It is a few inches long connector with a USB on one side and an adapter for iOS devices and microUSB for Android on the other.
The idea of this new connector called Torso goes beyond the functions of an ultra small cable. In addition to charging the phone and transfer files between your smartphone and PC, this charger offers an interesting versatility. On the website of the Kickstarter project, the developers presented the prototype with the next video:
The idea is that in addition to being ideal for carrying in a pocket, it can give us additional functionalities. Torso has a moldable body that lets it take different forms and sustain a moderate weight, enough to hold any of the current mobile phone available on the market.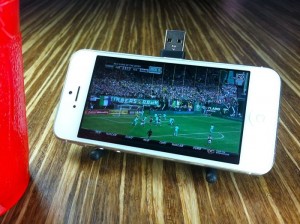 Moreover, thanks to this combination of flexibility and stiffness, we can use Torso to charge the phone directly from any socket. It features Lightning connector for iPhone 5, 5C, and 5S; and also a micro USB for most Android smartphones.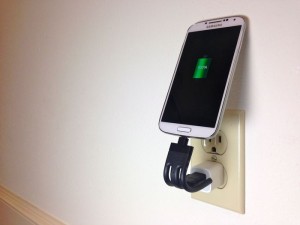 The company behind this project is UTENSILE, a company dedicated to the design and development of consumer electronic products for companies like Apple, Intel, Dell or Nike. This is not the first time they launch a project via Kickstarter, and it seems that Torso has all the ingredients for reaching the market.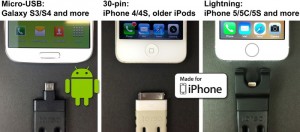 Since the campaign was launched on Kickstarter, it has already collected more than $50,000, which was the initial goal for the project. If you like the idea, you are still in time to make a donation of $ 17 to get one of the first models when they were available.
You can find more information on the Kikstarter.es.