The tablet Samsung Galaxy View already has release date and price confirmed
Based on information leaked so far, it was surprising snd at the same time unlikely to see as a manufacturer like Samsung wants to try its luck launching a tablet of no less than 18.4 inches, which have been named Samsung Galaxy View and we already know all its specifications.
In fact, we also met its price and has been no surprise to see that reaches to $599, a price launch fairly high trying to prove to be very good in format and specifications equivalent to that price. In the past we did not know its release date, but has been shared from the web of Android Community. As usual, this tablet is set for $599, as we said, but is expected to arrive with 32 GB storage and Wi-Fi. Obviously it will also come with a 4G LTE version, but in this case the price is totally unknown. However, it will be no surprise to reach $650 justifying greater connectivity.
Anyway, it should come with good specifications, starting with its striking XXL 18.4-inch panel with Full HD resolution, Exynos 7580 eight-core processor at 1.6 GHz, 2 GB of RAM, 32 GB of storage expandable with microSD cards, 5700 mAh battery and Wi-Fi, Bluetooth and 4G LTE.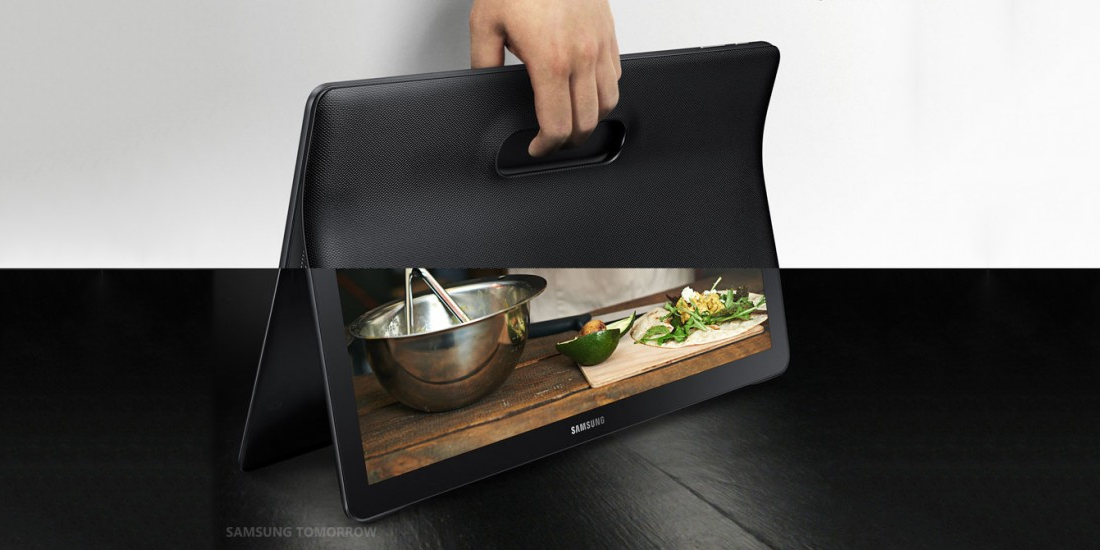 From all the leaked information, it is expected to be officially launched on November 6, but do not know if it will be completely limited to certain regions or will be a global release. However, it is a gamble and only time will show whether the public wants to hold in their hands large format tablets, bigger even than standard laptops, usually of 15 inches.
On availability still nothing is written, but it would be strange that the Samsung Galaxy View would made available to the public shortly. It is said that the approximate price, but it is necessary and appropriate to await the official announcement of Samsung to confirm or specify it.
The tablet Samsung Galaxy View already has release date and price confirmed