The SmartWatch 2, the new generation from Sony
The SmartWatch 2, the new generation from Sony
Sony has been one of the pioneers in the creation of smart watches and today, it still remains as a world reference. Sony SmartWatch 2 is one of the best devices you can find in the market, with a simple and attractive design.
Sony smart watch has been conceived as a complement to the phone, it was not intended to be an independent device. So it has no camera or microphone, we cannot answer calls or reply or forward mails, but we do can reject or mute calls and perform small operations as retweeting or lebeling a tweet as a favorite.
Sony has designed this watch as a complement of the phone, making it compatible with a wide range of smartphones (with Android 4.0 and higher) and optimizing its performance so the battery lasts up to several days (7 days of low usage and 3-4 days of normal usage). It is intended as a notifications screen for the phone, where you can read messages, check notifications and see who is calling without needing to pick up the phone.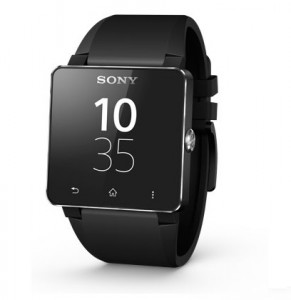 The device features a transflective LCD screen with 1.6 inches and 220 x 176 pixels. It uses the sunlight to display the hour, so the time is always visible without draining the battery. The screen is readable even if the day is sunny and it is water resistant (IP57). It communicates with the smartphone via Bluetooth 3.0 and the battery recharges with a micro USB port.
The design is one of the strengths of this smart watch. It is completely square and has a thickness of 9 mm, acceptable for a device we wear on the wrist. The straps are interchangeable, offering a high degree of customization.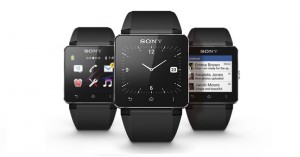 There are already several applications available on the Play Store, and they will increase throughout the year. One of the most acclaimed is Runtastic, which has adapted to the interface of the Sony SmartWatch 2 to track and our physical activity.
More information at Sony.