Telegram 2.8 version adds intelligent notifications, links to join groups and more
Telegram continues its way slowly improving, but more often, irs messaging application. The latest Telegram update is named 2.8.0 version and it comes loaded with very interesting news.
The list of changes includes many new features in Telegram 2.8, the first of which is the ability to create an invitation link for groups, so that anyone who receives it can join a group chat. Associated with groups but are applicable to any new Intelligent Notifications conversation.
With this update Telegram adds a new tab to stickers and shipping states. With them, we can set up a conversation to notify us all the times we want at most within a certain time period, really useful. A few weeks ago to traditional emojis the stickers of Telegram joined, although its introduction was a little "invisible". Since this version has a specific tab for the stickers on the keyboard emoticons are added.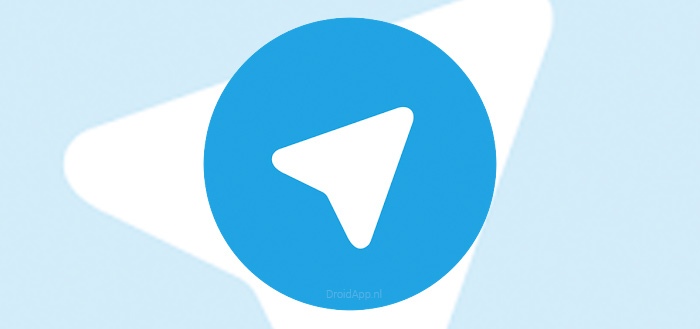 The process of sharing photos and pictures also receives improvements and can now add comments to the same image before sending, all in one message, on the other hand, the state of "Writing" is adapted to the different actions. For example, when someone is recording their voice it will appear "audio recording" or "sending photo", and so on. In the first case, the state "Listened" for voice messages are also added.
Moreover, in general it has improved the experience of using the application, with more fluid animations and 2.8 Telegram locations include locations and directions. This update and have it available in Google Play.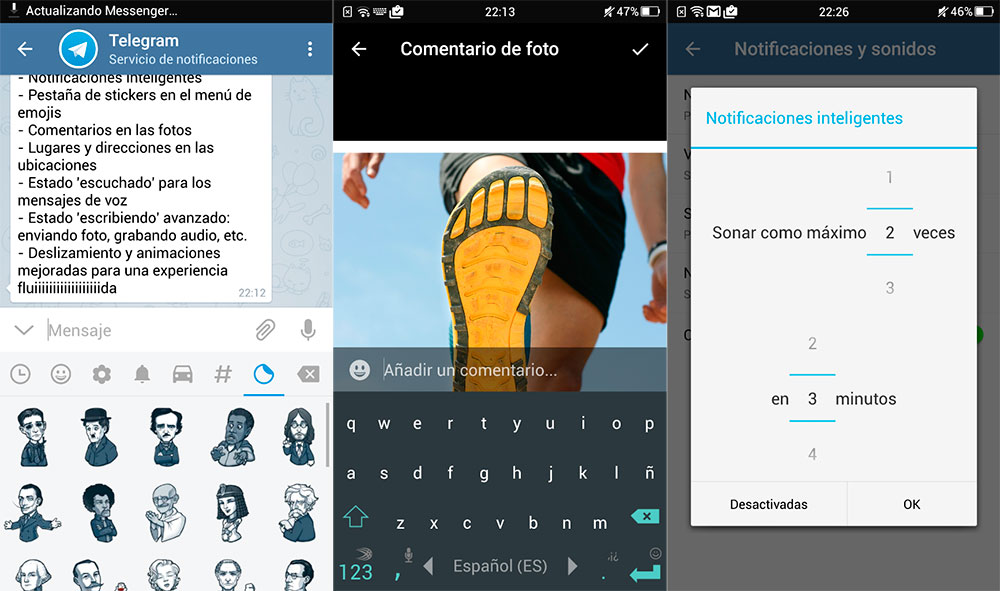 Telegram is an Internet messaging service developed by Nikolai and Pavel Durov brothers, creators of the social network VK. It was released in 2013 after the founder Pavel Durov announced his departure from VK labor; it was initially used for mobile phones and the following year to other platforms. This service is to send and receive messages (either text, video or miscellaneous documents) through MTProto architecture developed by themselves, rather than the popular XMPP.
Telegram 2.8 version adds intelligent notifications, links to join groups and more