Sony Xperia X Ultra: new rumors about specs and first images
A lof of news about the Sony Xperia X Ultra, unprecedented smartphone that the Japanese manufacturer could launch this year. Today we've seen the leak of some important specs and also the first images (probably no renders) that can give us an idea of what we'll find officialy soon.
We must remind you that last month appeared some images related to a concept with a design that does not necessarily reflect what will be the definitive aspect chosen by the manufacturer.
Sony Xperia X Ultra should be the natural successor to the previous phablet sold by the Japanese giant, the Sony Xperia Z Ultra: to characterize it, therefore, should not miss a huge display (even a 6.45-inch panel with aspect ratio 21:9).
According to the latest rumors, we could also find a Qualcomm Snapdragon 660 processor, 4 GB of RAM, 64 GB of built-in storage memory, a 19-megapixel rear camera and a 13-megapixel front camera.
But not only that. It also will have a 3,050 mAh battery with the Sony Xperia X Ultra Quick Charge 3.0 technology, an IP68 certified body and Android 7.0 Nougat.
That's what we know about the specs, but, what about the images and everything else?
Sony Xperia X Ultra: leaked concept image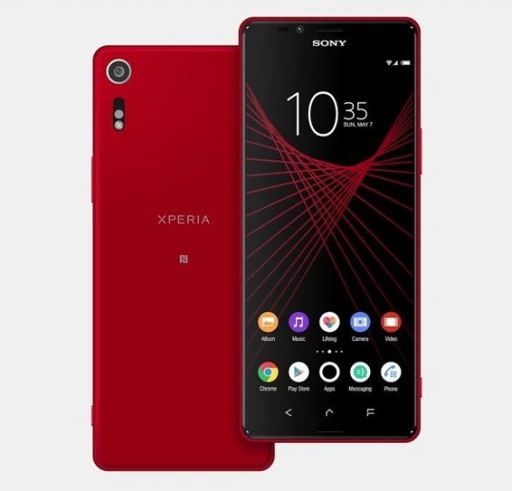 While we are waiting for the European Xperia XZ Premium marketing (announced on 1 June 2017), Sony is working on future models of its Xperia series, taking the cues from the top of the ranges launched this spring by its rivals. Or at least that would seem like judging by the leaked concept images that would portray a possible Xperia X Ultra. This is actually a concept made by designer Victor Vao, and you can find more images about it by following this link.
This Sony smartphone features the distinctive characteristics of LG G6 and Samsung Galaxy S8 and S8 Plus: a display with elongated proportions, far different from the 16:9 canons that we were accustomed to today. As we know, LG and Samsung have opted for an aspect ratio of around 18:9, while Sony seems to want to go even further, proposing a very exaggerated 21:9 (not by chance called 'Ultra Wide').