Sony Xperia C4, a new mid-range with a large screen
Although many of us hope that the successor to the Sony Xperia Z3 reach our places of residence, and while the Sony Xperia Z4 has only been introduced in Japan, Sony has decided to go in other directions and try to corner the midrange, or mid/high, with several devices, some more interesting than others, but the truth is that everything with few differences in design, and the continuous line is working quite well. In this case shows the Sony Xperia C4.
First of all we must say that we are talking about a fairly large device, it has a 5.5-inch screen with full HD resolution, Sony's proprietary technology, the BRAVIA TV, with the names of Mobile BRAVIA Engine 2, which promises bright colors and high gloss with IPS technology that gradually is becoming the standard by the Japanese company, thankfully because the TFT not long ago left much to be desired.
All other features place it in the middle/high-end processor MediaTek of eight cores and 64-bit technology, a battery of 2600 mAh, 4G connectivity, a rear camera of 13 megapixels with many extras and a front camera, the camera of this Sony Xperia C4 is oriented to selfies with a 5 megapixel Sony Exmor R sensor, a lens with a focal length of 25 mm field-quite-capture and LED flash device.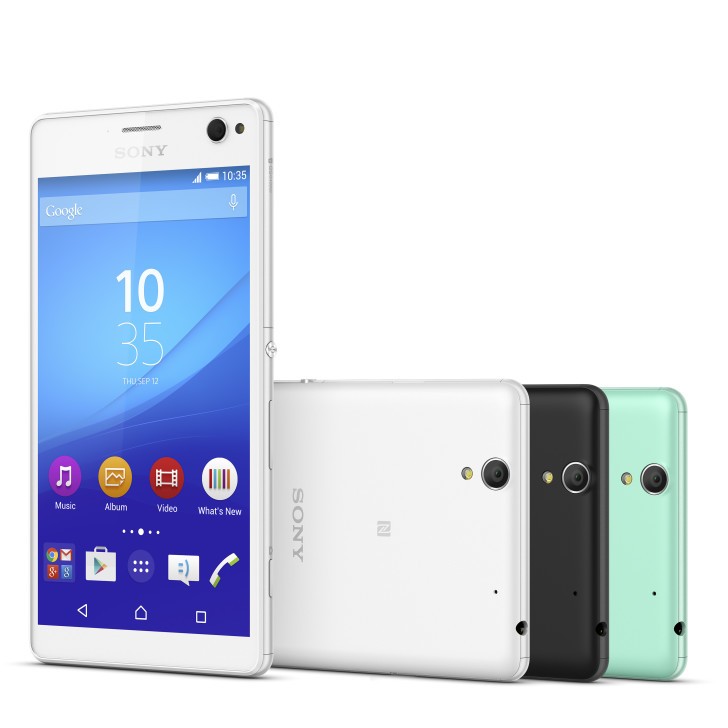 As you can see, it is an interesting device, which will mark its success or failure in the market once you can see the price, because it also depends greatly on agreements with operators. Clearly, the force that Sony has given the C family and the relative success of Sony Xperia C3 selfies paragraph for Sony Xperia think this is a good move for C4. Besides that, all the extra features that Sony tries to give the compatibility and connectivity will be important for a young audience looking for more than just getting a selfie.
Certainly the different movements are always welcome, now we need to know, if a front camera with a good lens, a large aperture, flash and many customization options and software, are sufficient for a terminal that does not offer any new nor in design nor other hardware.
Sony Xperia C4, a new mid-range with a large screen