Which smartphone do you need?
Which smartphone do you need?
The market is growing fast and everyday is more difficult to find the smartphone that best fits our needs. Here there are several of the best smartphones available on the market with its main characteristics. But first you need to decide what you are going to use your smarphone. You may want a good camera or maybe the multimedia applications are more important? The weight and size is going to be an important feature?
Here there are a few of the newest smartphones available with their main characteristics.
Sony Xperia Z1
The Xperia Z1 has the best camera available (20.7 MP) and it's waterproof. It's powered by an impressive 2.2 GHz quad-core Qualcomm Snapdragon 800 processor and has a 5'' HD display (1920×1080), running Android 4.2 Jelly Bean. It's finished in a premium metal and glass body and you can choose between several colors.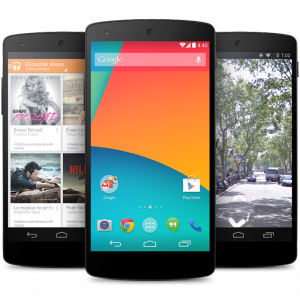 Nexus 5
The performance of this new smartphone is ensured by the 2.3 quad-core Qualcomm Snapdragon 800 processor and 2 GB of RAM. The HD screen is almost 5'' and it's made of Corning Gorilla Glass 3, theoretically very durable. The Nexus 5 has an 8 MP camera with optical image stabilization (IOS). It's available in black and white for a really good price. It runs Android 4.4 KitKat.
Lumia 1520
Lumia 1520 has one of the biggest screens on the market, 6'' with 1920×1080 pixels. It runs Windows Phone 8, using a 2.2GHz Qualcomm Snapdragon 800, and 2GB of RAM. Lumia 1520 has a 20 MP camera with six-lens Zeiss optics and optical stabilization.
HTC One Max
The HTC One Max runs Android 4.3 and sense 5.5. It's powered by a 1.7 GHz quad-core Snapdragon 600 processor and 2 GB of RAM. The screen is 4.7'' with 1080p resolution and it has a removable rear panel, where you can connect a 16 or 32 GB MicroSD card. HTC One Max comes with a rear 4 Ultrapixel camera.