Doogee DG550 Review
Doogee DG550 Review
The new smartphone Doogee DG550, by the Chinese Doogee, the little-known company in Europe, is one of the best phones on the market, an excellent alternative in relation to other Chinese phones as well known as the Xiaomi or Oppo, but at a price much lower.
Processor:
MediaTek MT6592 ARM Cortex-A7, 1700 MHz, Octa-core.
MediaTek is a fabless semiconductor company that provides system-on-chip solutions for wireless communications, HDTV, DVD, Blu-ray and mobile devices. The 1700 MHz represent a large wave amplitude, while the eight cores (Octa-core) processor are reflected in the ability of processes that can perform in a given time. So, it performs eight times more processes than a single-core processor and that means that this is a very powerful phone. It also has a graphics processor ARM Mali-450 MP4, 700 MHz, and quad-core.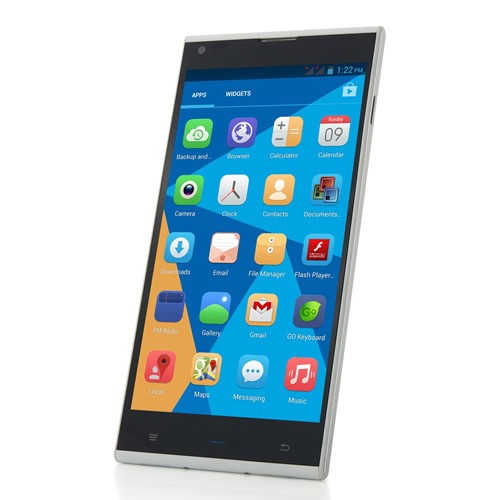 Display:
IPS LCD, 5.5 inch, 720 x 1280 pixels resolution with 24 bit.
It is a smartphone with a big screen, larger than some high-end rivals, easy to use and with adequate resolution for smooth video display, for example. The IPS screen provides better colors and viewing angles than a normal screen.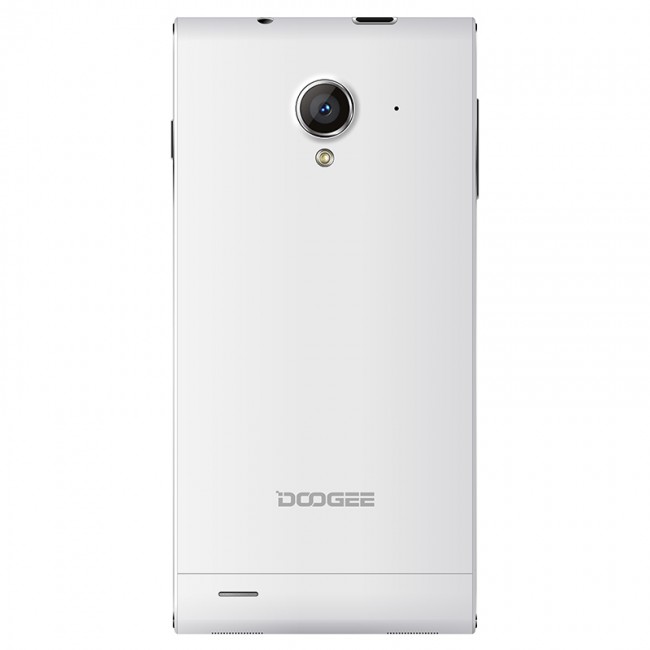 Storage:
16 GB.
Storage memory or internal memory is what, in terms of PC, is known as HDD. In this case, the 16 GB internal memory represent a high capacity and quite adequate for this type of screen so big.
RAM:
1 GB.
In RAM are loaded all the instructions that processor executes, so the more capacity it has the better. In this case, Doogee DG550 RAM is within half and this makes it quite powerful.
Camera:
It features a 13 megapixels rear camera with 3264 x 2448 pixels and a 5 megapixels front camera and 1920 x 1080.
Doogee DG550 camera is quite high in terms of size; however, it is more notable for having a large aperture F2.2, which means that in low light conditions can also take clear pictures without noise, reducing blur caused by fluctuations. Under the grand opening can also get a lower depth of field, focusing on the effect of blur back.
Connectivity:
3G, GSM 850 / 900 / 1800 / 1900 MHz, WCDMA 850/2100 MHz, Wi-Fi b, g, n, Wi-Fi Hotspot, Wi-Fi Direct, Wi-Fi Display, Bluetooth 4.0 and positioning GPS, A-GPS.
These are all the types of connections it supports. 3G indicates that this mobile uses a system and a third-generation network, converging wired and wireless networks, including Wi-Fi or Bluetooth. With GPS and A-GPS devices for navigation and location.
In addition to these features, the Doogee DG550 has a dimensions of 76 x 153 x 6.5 mm, lower than the concurrence; it is a bit lighter than competing models (125 g); it has a 2600 mAh, Li-ión battery, generally higher than those of other competing models and it features the Google Android OS 4.2.
In short, Doogee DG550 is a great asset for a company that with this movement and its sponsorship of a team of the Spanish football league hopes to position itself within the Western market so overwhelming. It can be purchased very cheaply through 1949deal web, where they have the phone available in black and white. You can also purchase other accessories for a very low price.