Skype allows video calls with even 25 participants on Android and iOS
Microsoft strikes a blow to the competition, with video calls that hold up to 25 participants. European and US users can use Skype to make group video calls at 1080p on smartphones and tablets with Android and iOS.
Smartphones should be part of your office immediately: group video calling on Skype are also in the app version. As promised, Microsoft has released the service in Europe and the US with the function that allows you to give lectures on both iOS and Android. The number of participants reaches 25 people, in practice, a Christmas dinner for the family. The release in the rest of the world will happen in the next week and will be a tough nut to crack for the competitors. Since Google Hangouts allows long video connections between multiple participants, but arrives at 10, while FaceTime still failed to take this step. Skype has recently extended, in the desktop version, the ability to participate in conversations without necessarily having to download the app and create a personal profile.
Thanks to the suggestions sent by users who have had this functionality, Microsoft Access has improved the user experience in order to offer a quality service on smartphones and tablets. The interface has been optimized to take advantage of the screen size. The grid view is automatically changed to show the largest number of participants. When there are more than 7 people you can choose the focus mode and then take the user speaking at that moment in the foreground, while the others are aligned at the bottom. If necessary, you can choose a specific person that will always remain in evidence.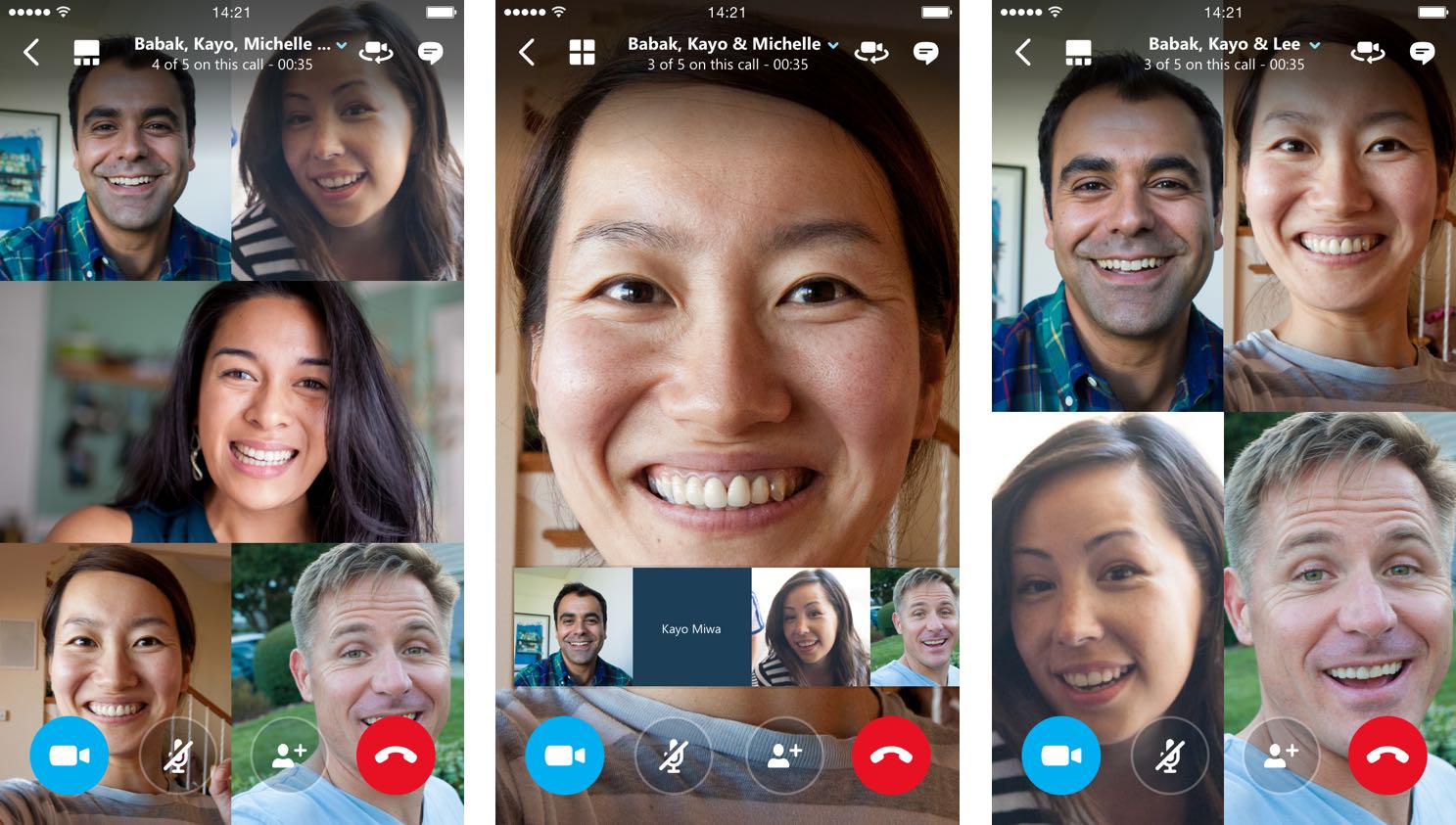 The new version of the app for iOS and Android also simplifies the procedure to invite other people. To ask friends and relatives to join the group video just share the link to the email conversation, WhatsApp, Messenger, Facebook or Twitter. Recipients do not have to have Skype on their device, as they can participate using Skype for Web.
Group video calls support up to 25 participants and streaming takes place at full screen with 1080p resolution. To provide high quality audio, Microsoft has used the codec SILK Super Wide Band that runs on Azure servers based on Intel processors. It is unknown when the feature will be available on Windows 10 Mobile.
Skype allows video calls with even 25 participants on Android and iOS