Sharp M1 is official with a design similar to that of Xiaomi Mi 5
Sharp M1 is the new smartphone of the famous Japanese brand, that has never met a lot of luck in the mobile sector; this new smartphone has some interesting technical features and is undoubtedly inspired for the design of Xiaomi Mi 5.
This name had been lucky in the telephony sector with the boom of the first devices with color screens, where qualitative actually dominated the market, but then nobody has heard nothing about Sharp (speaking of real smartphones, because otherwise the company is very active in other areas). Now the Japanese brand is determined to get back on the current scene with a new smartphone, the Sharp M1, fitted with good technical characteristics and a design similar to the latest Xiaomi.
In particular, this new phone looks a lot like the Xiaomi Mi 5, from whom it borrowed the curved sides in the rear, but the rest, however, is very different: appearing on the front with only the capacitive buttons and the front camera, located in a different place compared with the Chinese phone. Sharp M1 will be available in China as early as next August 15, in white and pink colors; the price is around $ 300, which places it as a mid-range device. Let's find the data sheet.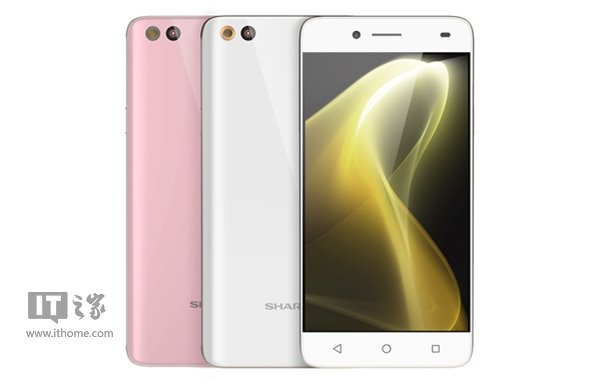 5.5-inch display with Full HD resolution and Gorilla Glass protection, MediaTek MT6753 SoC at 1.3 GHz, 3 GB of RAM, 32 GB of storage memory (expandable up to 64 GB via microSD), 13-megapixel main camera, wide-angle front camera of 13 megapixels, 2600 mAh battery, support for the LTE network and Android 6.0 Marshmallow.
Sharp was one of the most important companies of our time, thanks to the products dedicated to the consumer electronics industry and one of the most labor-intensive manufacturing equipment in the same industry, counting among the most distinguished customers with Apple. After the acquisition by Foxconn, Sharp announced the future release of a new smartphone, which today, finally, we know something more.
Sharp M1 is official with a design similar to that of Xiaomi Mi 5