Share files of unlimited size with your Android thanks to Infinit
The Cloud is fine for those who want to share files between them and their work, in your class, in your daily use, for everything, you can share archives in the Cloud, but it is not so funny when we ran out of space or when our Cloud or Internet begins to fail, two of the problems storage services are facing in the Cloud.
And just when we talk about how to move files from one Android device to a Mac, we do recommend an alternative, new one, in the cloud: Infinit, a file transfer service that promises to make our transfers quick and simple for any file, and what is most important, transfer any file without size limits.
Infinit is a service that comes down to that, transfer unlimitez size files between devices via the Internet, and if you want to go a step further, also allows a better and easier use. These are the five key points of the platform:
Infinit features: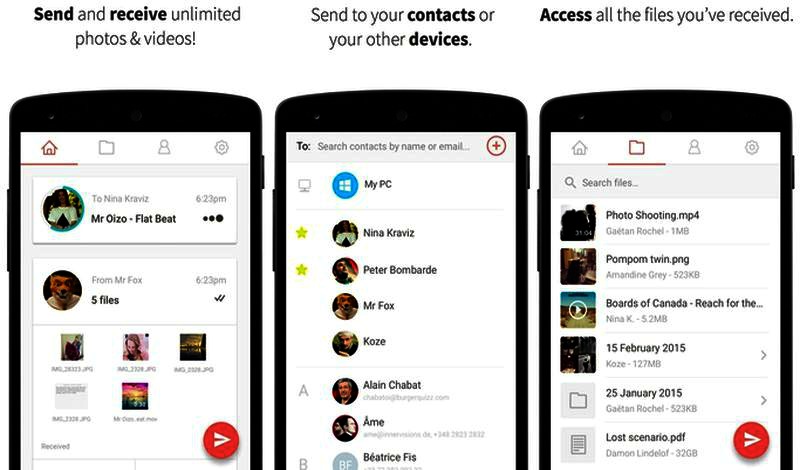 Unlimited transfers: Transfer files in Infinit has no limits, we can transfer the size we want with no problem.
Fast transfers: Content not pass through any server, passes directly from point to point without having to rely on the Cloud work, and even claim that gets to go 30 times faster than the competition (and connecting faster even when they are in the same WiFi network).
Transfers hits: Infinit detects when the device is turned off or the connection is lost automatically paused, and discharge. Shall not be canceled unless the recipient or sender want to.
Simple transfers: Running your application is very simple in both desktop and mobile devices, we can send documents to ourselves and share files between multiple devices.
Secure transfers: The downloads include point to point encryption, the files do not pass through the Cloud (except when the receiver is offline, then encrypted and temporarily uploaded to their servers), and encryption is high (AES -256, RSA 2048).
Infinit is free, and transferring files from point to point will always be free: there are other more advanced features for which we have to pay, you have more information on their website. Regarding applications it is available in versions for Mac, Windows, iOS and Android, the latter available in Google Play.
Share files of unlimited size with your Android thanks to Infinit